Globe's 16th Best University and Nation's Fifth Best Public
Nice! UC San Diego has been ranked 16th best university in the world by U.S. News and World Report. The magazine's fourth annual Best Global Universities ranking, which includes the top 1,250 institutions in 74 countries, also recognizes the campus as the fifth best public university in the United States.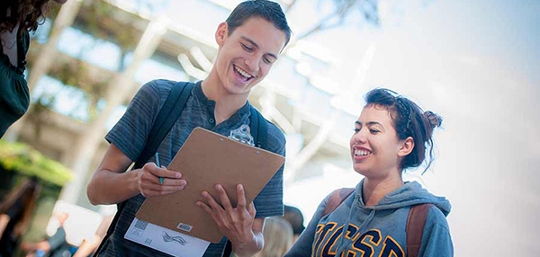 ---
Focusing on First-Generation College Students
In tandem with a UC-wide initiative to support and inspire first-generation college students, UC San Diego's Triton Faculty Firsts campaign highlights members of the faculty who were also the first in their families to go to college, including Frances Contreras of Education Studies and Bradley Voytek of Cognitive Science. #FirstGenUCSD #CelebrateFirstGen
---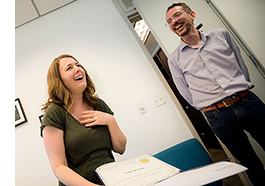 Surprise Prize
When newly minted sociology Ph.D. Jennifer Nations went to meet with her dissertation adviser, Isaac Martin, shortly after graduation, she didn't think much of it. She had been led to believe it was a routine meeting about ongoing research – and had no idea she was going to get a $20,000 fellowship in recognition of her academic merit and personal perseverance. Surprise!

---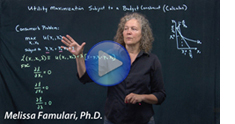 Short Videos Helping Students Grasp Difficult Concepts
Check out this short video story on the video handbook developed by economists Melissa Famulari and Joel Watson! The handbook's 200-plus videos, which cover a year's worth of course material in microeconomics, are free to all University of California students. After you view the story above, more about the innovative handbook is here.
---
Why You Should Stop Telling Your Kid She's Smart
An international team of researchers, including psychologist Gail Heyman, reports that when children are praised for being smart not only are they quicker to give up in the face of obstacles they are also more likely to be dishonest and cheat.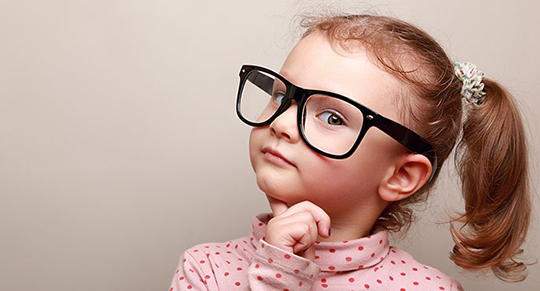 ---
Free Online Class: Be a Better Parent – and Better Consumer of Parenting Advice
"My goal is to train students to reason about the science of parenting – how to be savvy consumers of science," said David Barner of Psychology and Linguistics. His free, online course "The Science of Parenting" is being offered on the edX platform. You can enroll in the class now or wait for a new session to start in January.

---
AI for Healthy Living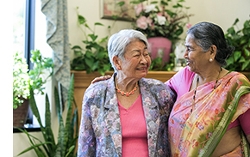 IBM and UC San Diego have partnered to enhance quality of life and independence for aging populations through the Artificial Intelligence for Healthy Living Center. One of the groundbreaking center's themes, the Healthy Aging theme – focused on helping older adults to stay in their own homes longer and have a higher quality of life – will be co-led by Virginia de Sa of Cognitive Science. More kudos for CogSci: NSF has funded a new project, led by James Hollan, to teach incoming graduate students how to program in the era of big data.
---
Schumer, Pelosi: 'Dreamers Are as American as Apple Pie'
Democratic leaders Chuck Schumer and Nancy Pelosi write in a CNN op-ed that the Trump administration's decision to end the Deferred Action for Childhood Arrivals program is "morally and economically wrong." To bolster their argument, they cite research by Tom Wong of Political Science. In the largest survey to date of DACA recipients, Wong – with the Center for American Progress, United We Dream and the National Immigration Law Center – shows that recipients continue to make positive and significant contributions that benefit the entire nation.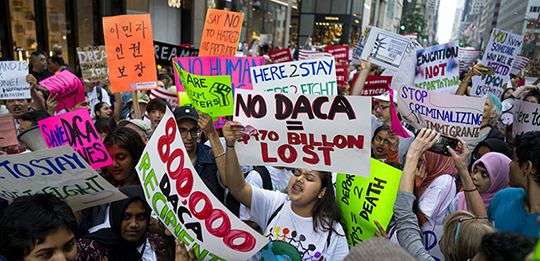 ---
7 Reasons Why Lily from Those Hilarious AT&T Commercials Is BAE
Check out this fun BuzzFeed listicle on Communication alumna Milana Vayntrub.
---
Daniel Yankelovich Dies at 92
Nationally renowned public opinion expert Daniel Yankelovich spent more than six decades monitoring social change and public opinion. He also left a legacy of supporting research in the Division of Social Sciences, aimed at improving how people live. You can read more about the founder of our Yankelovich Center for Social Science Research in the New York Times and the Union-Tribune, which includes words from deans Carol Padden, Jeff Elman and Paul Drake.
---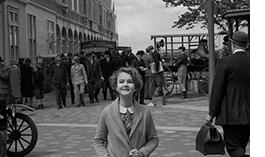 Making Room for Deaf Performers in Hollywood
Tom Humphries of Education Studies and Social Sciences Dean Carol Padden served as advisors both for Brian Selznick's best-selling book "Wonderstruck" and the film of the same name now playing around the country. Whether you've already seen the movie – "with its deaf star, deaf characters and homage to visual storytelling" – or still plan to go, read this New York Times story to see what Padden and Humphries have to say.
---