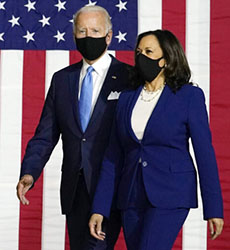 Declaration
I, Ari the First, Duke of Upper Hollywood and Protector of Burbank, congratulate Joseph Robinette Biden Jr. on his election to the Presidency of the United States of America. Further, we are proud of the American people for taking another historic step in elevating underrepresented groups, by electing a senior citizen to the highest office in their nation. We are overjoyed that future generations of senior citizens will grow up knowing there are no limits to what they too can achieve. Inspired by this momentous event, and recognizing that our Duchy is landlocked and surrounded entirely by the United States of America, we look forward to a productive relationship with future President Biden and Vice President Harris.

In Our Circus Liquor Parking Lot, this ninth day of November in the year of Our Lord two thousand and twenty, in the first year of Our Reign.

Ari the First
Heir of House Schindler
Duke of Upper Hollywood
Protector of Burbank
Editor of the Desperate Times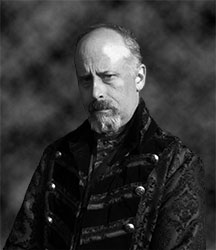 Pronouncement
By order of Ari the First, Duke of Upper Hollywood and Protector of Burbank, Jonathan Gatos is hereby appointed Vizier and Master of Assassins of the Duchy, with full authority to protect our citizenry from all possible threats, real or imagined. We are confident that, under the new Vizier's steady gaze, there will continue to be no unexplained disappearances of undesirables in our environs, and there will continue to be no rumors and loose talk of said unexplained disappearances.

At Our Drinking Establishment, in Our City of North Hollywood, this eleventh day of November in the year of Our Lord two thousand and twenty, in the first year of Our Reign.

GOD SAVE THE DUKE
Winner of the Week
Jon T
A serious bottle of Old Forester 86 Bourbon whiskey was the prize for telling us the Secret Phrase last week! You can find the Secret Phrase for this week somewhere in this issue, and your odds of winning are like 1 in 20 given how few people actually read this silly rag...


Hayabusa
Japanese Rice Lager (5.3% ABV)
Beachwood BBQ & Brewing

BUY

Old Speckled Hen
English Pale Ale (5.2% ABV)
Greene King

First brewed to celebrate the 50th anniversary of the MG automobile. Creamy and malty, with a dry bitter finish. Classic.
BUY


Racer 5 IPA
West Coast IPA (7.5% ABV)
Bear Republic

The beer that nearly defined the West Coast IPA style, balancing malt and hops, and winning more awards than I can count.
BUY
WHAT THE HELL IS THIS?
We used to be a
bar
in Los Angeles, but there was a pandemic, and now we are a newspaper in your inbox. We have no newspaper experience whatsoever. And a very limited attention span. And our only skill is making drinks. So in our rare moments of sobriety, we just throw together things we like, and hope you like them too. If you
buy
something, we can continue to feed our families. If not, we must find other means to
survive
...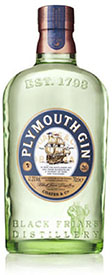 Plymouth Gin
London Dry Gin (41.2% ABV)
Black Friars Distillery

Made at the oldest working gin distillery in England, using the same recipe since 1793. No bar is complete without it.
BUY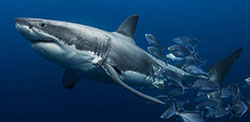 Shark Tracker
Ocearch

NO SHIT! Follow tagged sharks BY NAME as they swim and hunt around the world's oceans! SHARKS!!!
VISIT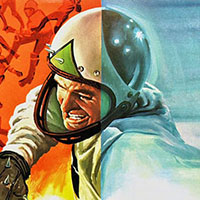 Local Sports
The Valley Villagers were humiliated by the North Hollywood Clowns at the Groundwork Coffee patio, with a final score of 40 to 74!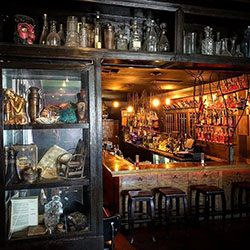 Holiday Parties
The Other Door
Are you a small team working in close quarters to serve the public during the pandemic? Such as restaurant staff or first responders? We ARE available to host your TINY crew in our magical venue, with food and drinks included, in compliance with best practices during quarantine. Or if you have a larger group, we can figure out an outdoor event in our parking lot, with food and drinks delivered safely to socially distanced tables. Let us know NOW if you want details...
INQUIRE


Peanut Butter Milk Stout
English Milk Stout (5.3% ABV)
Belching Beaver

Belching Beaver Brewery, in Vista near San Diego, is famous for this beer. I've never met anyone who expected to like it, and I've never met anyone who didn't love it. This version, on nitro is even more silky smooth and delicious than the original. It smells and tastes of roasted peanuts, fudge, and a bit of coffee.
BUY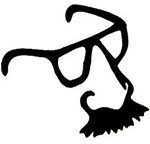 Secret Phrase of the Week
Satin Squirrel
The first person to submit the secret phrase of the week, who has not already won something from us, is 21 or older, and living in Los Angeles, will win a prize!
SUBMIT