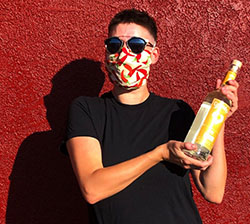 Winner of the Week
Sammy M
A bottle of Greenbar Distillery TRU Lemon Vodka was the prize for telling us the Secret Phrase last week! You can find the Secret Phrase for this week somewhere in this issue...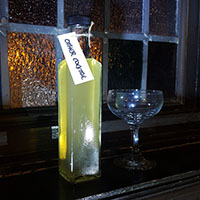 Other Cocktail
Bottled Cocktail
Perhaps a new classic, unlike anything else you have tasted. Housemade bathtub gin, almond syrup, lime juice, and...something special. Easy to drink, but as potent as a martini. You may love this cocktail even if you hate gin!
BUY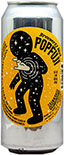 Popfuji
Bohemian Pilsner (5% ABV)
Brouwerij West

Another experiment by Brouwerij West in San Pedro, the same guys behind Picnic Lightning. Popfuji is nominally a Bohemian Pilsner, the style made famous by Pilsner Urquell. It is unfiltered though, and tastes more a bit more like a sweet cream ale, braced by malty dough flavors, and a touch of crisp citrus and floral notes.
BUY


El Dorado 8 Year
Demerara Rum (40% ABV)

Smooth and delicious, with hints of toffee, butterscotch, and tobacco. Wonderful in cocktails, or to drink straight.
BUY


Franziskaner
Hefeweizen (5% ABV)
Spaten Franziskaner

The most perfect Hefeweizen in the world, pours cloudy and golden, and delights with flavors of banana, clove, toffee, and wheat.
BUY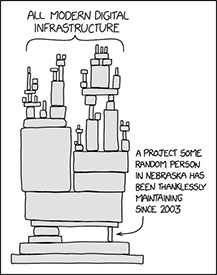 XKCD
Interesting distraction for your days and nights in quarantine.
VISIT
WHAT THE HELL IS THIS?
We used to be a
bar
in Los Angeles, but there was a pandemic, and now we are a newspaper in your inbox. We have no newspaper experience whatsoever. And a very limited attention span. And our only skill is making drinks. So in our rare moments of sobriety, we just throw together things we like, and hope you like them too. If you
buy
something, we can continue to feed our families. If not, we must find other means to
survive
...


Dragon's Milk
Barrel Aged Stout (11% ABV)
New Holland Brewing Co.

Cascades out of the bottle black as night. Floods your senses with dark roasted coffee and chocolate smoothed by vanilla. Bourbon barrel and molasses notes are everywhere. Exceptional.
BUY


Teacursion
Tea Brewed IPA (6.5% ABV)
Bottle Logic Brewing

A truly beautiful marriage of a crisp India Pale Ale and earthy fermented tea flavors, from the scientists at Bottle Logic!
BUY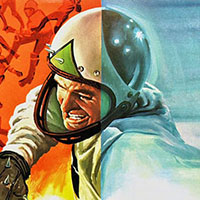 Local Sports
The Encino Homeowners were narrowly defeated by the Burbank Producers, 23 to 25 at the Groundwork Coffee patio!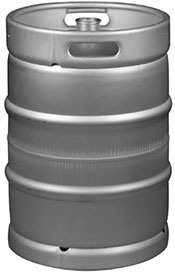 Dragonstooth Keg
Imperial Stout (8.1% ABV)
Elysian Brewing Co.

The very last keg of our most sought after beer of the past 8 months. Depending on who you talk to, it is either an English, an Imperial, or an Oatmeal Stout. All I know is that it is a beautiful expression of roasted malts, dark chocolate, warm bread, and velvet smooth coffee. A surprisingly easy drinker for something so rich.
BUY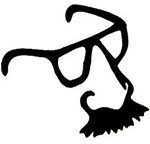 Secret Phrase of the Week
Shy Gerbil
The first person to submit the secret phrase of the week, who has not already won something from us, is 21 or older, and living in Los Angeles, will win a prize!
SUBMIT