Thank you from EOFG Charities Group and British Humanitarian Aid (BHA)
Thanks to the generosity of so many of you, we were able to send 8 large bags of Christmas items to the children in Ukraine. BHA collected them Friday 8 Oct and also pass on their thanks.
****************************
Ewhurst Art Exhibition
&
Sale of Paintings
by a Local Artist

In the Wilson Room next to the church
Friday 22 October 7.00 – 9.00pm
Saturday 23 October 10.00 – 12.00 & 2.00 - 4.30pm

Free Entry
Refreshments available

This year's Christmas Cards will also be on sale

For more information see the Friends website at:
www.friendsofewhurstchurch.com
or contact our secretary on 01483 268694
secretary.fspsp@hotmail.com

All proceeds to the
Friends of St Peter & St Paul
**********************************
Waverley Business News
Waverley Business Update:
Covid-19 support edition 50. 6 October 2021
https://mailchi.mp/waverley.gov.uk/business-news-13361602?e=f7097d8c53
*************************************
| | |
| --- | --- |
| | Welcome to the third edition of our Surrey Hills e-newsletter. We will keep you regularly updated on all the wonderful things that are happening across the Surrey Hills. From events and activities to our latest initiatives and projects. |
Making Space for Nature
Making Space for Nature is the Surrey Hills nature recovery strategy that was prepared by our farmers and land managers with funding support from Defra's new Environmental Land Management (ELM) scheme. It identifies the habitats and key species for a healthier, better connected landscape.
The photo was taken at the dedicated "making space for Nature" zone at the Surrey Hills Wood Fair on the 11 & 12 September.
Read more
Be Nice, Say Hi for the Surrey Hills Greenway
The first Greenway in the Surrey Hills was launched on 23 September by the Chairman of Surrey County Council, Helyn Clack. Known as the Leith Hill Greenway, the new route provides greater access for people of all abilities to enjoy our beautiful countryside in a sustainable way for their health and well-being whilst reducing conflict. It is hoped this new route will be the first of many Greenways across Surrey linking the countryside with towns and cities.
Read more
New Farm and Land Management Fund
Can you help to deliver nature recovery in the Surrey Hills and help us to make it a safer and a more welcoming place for people to appreciate and enjoy? If so, then our new Surrey Hills Fund could be for you.
Read more
Gold Trade Mark Surrey Hills Award
The Gold Trade Mark Surrey Hills Award 2021 was given to Puremess - a natural skincare company, based in Guildford.
The highly coveted Award is given to a Surrey Hills Enterprise Member who has particularly excelled in their dedication towards improving environmental sustainability, collaboration with other Surrey Hills businesses and in improving the rural economy.
Find out more
Change of Presidents for Surrey Hills Society
We say farewell to our outgoing President, Neil Maltby who has been involved with the Surrey Hills Society since its beginnings, we wish him well and thank him for his years of direction & dedication. We are happy to be welcoming Chris Howard who will be formally voted in as President at our AGM.
Find out more
| | |
| --- | --- |
| | What's on in the Surrey Hills..... |
Here's a taster of upcoming events in the Surrey Hills this autumn.
Surrey Hills Sustainable Business Conference
Friday 22nd October, 2021
Pennyhill Park Hotel and Spa
09.00 - 3.30 pm

A prestigious line up of speakers will share their latest thinking, practical information and new initiatives to help organisations to be more Sustainable.

Walk away with tools, techniques and ideas to enable you to take the increasingly vital actions needed to protect the environment and deliver your sustainability goals.

Attend in person or virtually
Farnham Craft Month
Farnham is England's first World Craft Town and October means Craft Month. A packed programme of over 50 craft events giving a chance to try a new activity or buy hand crafted wares.
We are delighted to be part of Craft Month with our Heathland Artworks project at Farnham Heath until October 31st.
Find out more & book
Surrey Hills Artisan Markets
The Surrey Hills is home to a wonderful selection of Artisan makers and producers. One of the easiest ways to meet them and to find out more about the wonderful food, drink, arts and crafts, is to come along to one of the many artisan and farmers markets across the Surrey Hills.
Surrey Hills Symposium - Afternoon talks and workshop
24th November 2021
University of Surrey

Surrey Hills Arts presents a series of talks, discussion and print workshop focused on creative action towards our climate and biodiversity crisis. Featuring artists working with scientists on ground breaking discoveries, public art that supports local wildlife and environmental activism as art.
Footprints - Storytelling Podcasts
Storyteller Jon Mason has created podcasts for three areas – Hindhead, Hascombe Hill and Frensham. These delve into geology, archaeology, mythology and explore how our forebears thought and felt about this landscape through the centuries. You can download them or access the QR codes on site.
Find out more and sign up
| | |
| --- | --- |
| | Our Surrey Hills Community |
Introducing the new Society Volunteer Co-Ordinator Christa
Christa Emmett is funded for 2 years through the Trust Fund, Community Foundation for Surrey & AONB Board. She will support the Society with fundraising & work with local charities, parish councils, SurreyWT & community groups to take practical action implementing & maintaining conservation projects
Become a Surrey Hills Champion
If you love the Surrey Hills why not become a Surrey Hills Champion? Our Champions help support community nature recovery projects and and champion local businesses.
For an annual donation of £25, a native tree will be planted, plus Champions will receive a welcome pack, certificate, sustainable gift in the post and receive monthly email updates with sustainability project news, the latest events and community services, and exclusive offers for products and experiences.
Find out more and sign up
£5K raised for Guildford Street Angels on sponsored walk
A team of 'Angels' walked 11 miles of the stunning Surrey countryside of the North Downs Way from Guildford to Farnham on a beautiful September day, as part of Guildford Walkfest. Patron of the Surrey Hills Michael More-Molyneux joined walkers for part of this sponsored walk event. Well done all!
Read more
New My Surrey Hills Video - Perdita Hunt

Meet Perdita Hunt from Farncombe. Perdita has always had a strong connection to water, having grown up overseas swimming in the sea, but it was only after having been diagnosed with cancer that she reignited her love of swimming, realising that it was something she wanted to do more of. Perdita is now an advocate of wild swimming in the Surrey Hills
"Nowhere in England is richer in foliage, or wilder downs and fresher woodlands".
George Meredith
The Surrey Hills Family work together to raise awareness of the Surrey Hills and to deliver the AONB Management Plan.
Copyright © *Surrey Hills* *2021*, All rights reserved.

Our mailing address is:
Warren Farm Barn, Headley Lane, Mickelham, Dorking, Surrey RH5 6DG

*******************************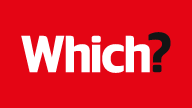 Fake supermarket emails
Bogus marketing surveys promising gift cards of up to £100 for filling them out are landing in people's inboxes. These emails impersonate the likes of Asda, Morrisons and Tesco and contain common phishing tactics.
We've gotten hold of copies so you know what to watch out for.
Supermarket phishing
The new 159 anti-fraud hotline

Stop Scams UK and the Global Cyber Alliance have launched the '159' pilot scheme to disrupt impersonation scammers who pose as banks or other firms to trick customers into sending them money (ie bank transfer or authorised push payment scams).
A dedicated phone number for anti-fraud checks could be effective because it allows you to check whether a call from your bank is genuine. But will banks use this to justify even lower reimbursement rates?
Here's how the scheme works.
Stopping impersonation scams
There's now a much easier way to make us aware of scams directly with our scam sharer tool. Tell us your experiences of phishing emails, fake texts, cold calls and other types of fraud.



*********************************

| | |
| --- | --- |
| | Theft from Motor Vehicles |
---
Location 1: Cranleigh town area
Occurred: 17:45-18:10 on 7th October
What happened? Victim left their laptop in the rear footwell of their vehicle whilst they went into a shop. Entry was gained to the vehicle causing no damage and the laptop was stolen.

Location 2: Milford area
Occurred: 00:00-09:05 on 7th October
What happened? Victim forgot to lock their vehicle. Entry was gained to the vehicle and the glove box was opened but nothing was stolen.

Police are investigating any positive lines of enquiry.

How can the public help?
Ensure you close all windows and lock all doors when leaving your vehicle.

Do not leave any items in your vehicle, especially valuable ones - Your mobile phone, coins for the car park, sunglasses, packs of medication or other items that can earn quick cash are irresistible to the opportunist thief. And it should go without saying that wallets, handbags, purses and credit cards should never be left in an unattended vehicle.

Leaving sat nav mounts, suction cup marks on windows or cables on view gives it away that you have left a Sat Nav, smartphone or other device in your car. Even if they can't see the Sat Nav or iPad they might still break in to see if it's stored in the car, out of sight.
Please report any crimes, incidents or concerns direct to our contact centre at the time by calling 101, or via our website or social media (in a non-emergency) or 999 if there's an emergency (where a crime is in progress or life is in danger). You can also report non-emergency matters on-line, via the Surrey Police website.
https://surrey.police.uk/contact-us/report-online/

Register your valuables for free – on IMMMOBILISE, the national property register where you can record makes, models, and serial numbers. https://www.immobilise.com

Further Crime Prevention Advice can be found on the Surrey Police Web pages. https://www.surrey.police.uk/cp/crime-prevention/

Encourage neighbours to sign up to In The Know, Surrey and Sussex for the latest crime updates, crime prevention advice and news in your area. https://www.intheknow.community/

Message Sent By
Georgina Makins (Surrey Police, Office Manager, Waverley)

*******************************************