🚀
🚀
🚀 Filecoin Mainnet Has Launched!!! 🚀🚀🚀
On Thursday, October 15, around 3pm Universal Coordinated Time, the Filecoin Mainnet went live!
This launch marks the culmination of years of research, innovation, and hard work, from the early days designing the novel proofs of storage and replication that are fundamental to trustlessly incentivize storage growth, to the advanced systems engineering required to bring such a complex decentralized marketplace into existence, to the amazing ecosystem of tools and projects that have integrated with Filecoin to make the network more powerful and accessible. Read the full Filecoin blog launch announcement here.
Assistant Research Program Manager Training
We are currently building a 10-12 week summer employment program for undergraduate students to learn how to build and direct a research program by assisting in the creation and oversight of Protocol Labs' research initiatives, including establishing collaborations with external researchers, developing grant programs, and managing a research portfolio. This program is planned to begin in 2021, with applications opening in December. Stay tuned for more details or email research@protocol.ai if you are interested.
We are looking for a ConsensusLab Lead
With the launch of the Filecoin mainnet, we are ready to turn more fully toward the future. We are currently looking for an experienced Research Project Manager with domain expertise to grow and manage a team of world-class consensus researchers. ConsensusLab, the newest of three research labs at Protocol Labs (following ResNetLab and CryptoLab), will focus on long-term research problems related to secure, scalable consensus mechanisms. You can read the full job description and apply here.

Protocol Labs Research Grant recipients
Since June, Protocol Labs Research has accepted five grant proposals for funding across three RFPs. Our recipients represent a diverse set of researchers, spanning four countries, three continents, and six time zones. The topics covered are multi-layer DHTs, the scalability bounds of p2p pubsub, and proofs of geolocation. You can read about our awardees in our most recent blog post.
Updates from our COVID innovation grant awardees


We checked in on several of our COVID innovation award recipients. Check out this blog post to read updates from: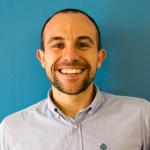 In December of 2019, we launched a search for two Research Engineers to work at the intersection of Research and Development within ResNetLab. After 7 months, several hundred CVs, and dozens of interviewed candidates, we are so happy to welcome our two new ResNetLab team members,
Alfonso de la Rocha
(left) and
Vasilis Giotsas
(right).
Before coming to Protocol Labs, Alfonso worked as a blockchain expert at Telefónica R&D, where he was responsible for the design and development of core technology based on blockchains, distributed systems, and advanced cryptography.
Vasilis previously worked as a Lecturer at the Computer and Communications department of Lancaster University, as a research scientist at the Internet Measurement and Analysis group of Technischen Universität Berlin, and as postdoctoral researcher at CAIDA (Center of Advanced Internet Data Analysis) at the University of California San Diego.
Read about ResNetLab's efforts to secure the network/messaging layer of permissionless blockchain networks through
GossipSub
. GossipSub utilizes five mitigation strategies to make the network resilient in the face of Sybil, Eclipse, Cold Boot, Flash, and Covert Flash attacks. GossipSub is used in the Filecoin and ETH2 blockchain networks.
Our research seminar series has exploded! We have had a speaker almost every week for the last 4 months. Be sure to update your preferences to receive separate talk announcements with calendar links each month. If you would like to attend one of the below talks, you are more than welcome. Please use this link at the time indicated.
October 20: Non-Malleable Time-Lock Puzzles, Naomi Ephraim, 18:00 UTC
October 27: Hybrid ICN, Luca Muscariello, 16:00 UTC
November 3: Topology management and gossip, the way to scale, João Leitão, 17:00 UTC
November 12: Routing attacks on cryptocurrencies, Maria Apostolaki, 18:00 UTC
November 17: Incrementally Aggregatable Vector Commitments and Applications to Verifiable Decentralized Storage, Dimitris Kolonelos, 17:00 UTC
Q3 Research Talks
September 28: FastPay: High-Performance Byzantine Fault Tolerant Settlement, Alberto Sonnino
September 22: Protocol Stack for the Federation of DLT Networks, Alfonso de la Rocha
September 14: Measuring the performance of Private Cloud WANs, Vasilis Giotsas
September 8: Challenges in the Decentralised Web: The Mastodon Case, Gareth Tyson
August 27: Optimal P2P design for Blockchains, Shaileshh Bojja Venkatakrishnan
August 11: Unified security analysis of permissionless systems, Sreeram Kannan
August 6: The role of types in refactoring the internet and Structural type theory of higher-order languages, Greg Meredith and Christian Williams
July 30: Modular Politics: Toward a Governance Layer for Online Communities
July 28: Splitting Payments Locally While Routing Interdimensionally, Stefanie Roos
July 23: PulsarCast: Scalable and reliable pub-sub over P2P networks, João Antunes
July 9: Polynomial Protocols, Ariel Gabizon
July 2: ALBATROSS: publicly AttestabLe BATched Randomness based On Secret Sharing, Bernardo David
Job Openings
You can view all open research jobs
here
.