You guessed it, Magnesium!



Most of my clients have symptoms that tell me they could benefit from daily magnesium supplementation. Many (if not most) people, while not completely deficient in magnesium, are insufficient in magnesium.

Some symptoms of the need for more magnesium in your life:
Painful muscle spasms that lurch you out of bed in agonizing pain

Muscle cramping

Fibromyalgia

Facial tics

Eye twitches, or involuntary eye movements

Headaches and migraines

Excessive menstrual cramping

Constipation

Anxiety, irritability

Periods of hyperactivity

Difficulty getting to sleep

Difficulty staying asleep

Restless leg... restless body when you lie down at night, may not be confined to just buzzing feeling in the legs
Numbness & tingling
Heart issues
Blood sugar control issues
Ok, enough is enough, I could go on forever about symptoms of deficiency /insufficiency.

Fact of the matter is that most people could benefit from daily magnesium intake. Finding a high quality form is not always easy though. You want to avoid fillers and cheap forms of magnesium. I do not advise buying supplements at drug stores, grocery stores, and department/discount stores. You will be getting what you pay for: products that are cheap forms of the mineral, hard to break down & digest (so you don't get the benefits of the supplement), and loaded with fillers that can be harmful to your health.

One magnesium supplement I was thrilled about and was available at the Potsdam Food Co-op was the brand Answers From Nature Advanced Magnesium. It has a nice blend of mag citrate and mag glycinate, capsules not tablets, no fillers, and reasonably priced. I am trying to get the Co-op to keep it on the shelves. It is a vendor issue and customers not buying the other supplements on the shelf by Answers From Nature brand.
Nature's Storehouse in Canton has a powdered form of magnesium that many people like to use:
Natural Calm, a magnesium citrate product.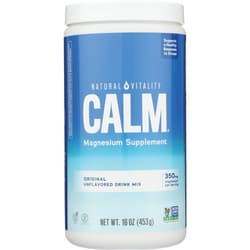 Yes, I am suggesting you support your local health food stores.
1. Constipation part of your life?
Use Magnesium Citrate.
2. Not constipated?
Magnesium glycinate would better serve your muscles, bones, nervous system, & every body cell.
Magnesium Citrate
will
make you poop!
The Solgar brand, brown bottle in above picture, has magnesium stearate as a binder/filler. I am suggesting you avoid this ingredient in supplements.

The other three brands, pictured above, are high quality forms of magnesium:
Answers From Nature - blend of citrate and glycinate

Pure Encapsulation - they have both citrate and glycinate in capsules or powder form

Superior Labs Magnesium Citrate
I am in no way saying these are the only magnesium supplements worthy of purchasing. I am simply trying to bring home these points:
high quality form of magnesium

no fillers

no binders

capsule or powder for better absorption
Questions? ASK, please. I want you to soar with vibrant health!
On another front: I just created a Recipes page on my website.


Click the recipes page link, back there, and check out what I did to make things easier for you!

I have cataloged all recipes from my blog onto this page for easy finding. I will continue to add more recipes as I add them to my blog, like this recipe added today: Summer Veggies & Cheese

Play in the kitchen, get artistic and use what you have on hand from the seasonal gardens of your home area, change the recipe up by using different veggies with the same recipe idea (makes it easy but different flavors daily).
Happy Summer & Happy Kitchen Creating with Local Food! Paula