Dear Subscriber,

this is the September 2016 edition of the Biofuelwatch newsletter, complete with a shout out for you to come along to the #AxeDrax Demonstration and Celebration outside Drax Power Station on 22nd October. There is information about important biomass campaigns and developments in the UK, about September's International Day Against Monoculture Tree Plantations, and news about gene drive and about aviation biofuels.

We thank you for subscribing and hope you find this month's newsletter an engaging read.
In this newsletter:
#AxeDrax Demonstration and Celebration, 22nd October
Threatened Forests film screening and public meeting in Edinburgh, 28th September
New briefing about the conversion of Lynemouth Power Station to biomass
International Day Against Monoculture Tree Plantations on 21st September
New civil society briefing and statement about gene drive
New article about biofuels for aviation
Interested in hosting a talk about the impacts of biomass power stations, biofuels or large-scale bioenergy in general? Please contact us and we will try and get a speaker.

You can also make a donation, and get in contact with us here.
1.#AxeDrax Demonstration and Celebration, 22nd October
On Saturday, 22nd October, Biofuelwatch will be joining other climate justice groups and activists, including Coal Action Network, for a demonstration and celebration outside Drax Power Station. We will be assembling outside Drax Power Station (near the South Gate) from 1pm, with speeches starting from 2pm. See here for an article which explains the background to the #AxeDrax event in more detail.

The event marks the 10th anniversary of the first Climate Camp, which was held at Drax and continues to inspire global activism against the root causes of climate change. It will celebrate what climate justice activists have achieved in the intervening decade, and highlight the work that still needs to be done - which includes forcing Drax power station to shut down.


Drax continues to burn more coal than any other UK power station. Stopping Drax's £1.3 million daily subsidies would force the power station to shut down.

There will be music, a theatre performance ("Buried Sunshine" about coal mining in Colombia), speeches and food, provided by Veggies Catering Campaign. Please bring banners, costumers and placards if you can, to help Cut the Greenwash and #AxeDrax.

Please click here for more details of the event, including for a link to a transport page with a form to offer or request lifts, and to express an interest in minibus hires.

Those unable to attend are invited to take a photo of themselves with a placard or banner and send it to Biofuelwatch or post it on the Facebook events page, as well as on twitter, with #AxeDrax, @Draxnews, @beisgovuk.

Please help to spread the word about this protest, including through Facebook.


2. Threatened Forests film screening and public meeting in Edinburgh, 28/9

Threatened Forests is a powerful and highly informative film about the impacts of big biomass power stations in Europe and the US, made by French filmmaker Benoit Grimont. It was first shown at a public meeting which we organised with Friends of the Earth in London last autumn. Next Wednesday, 28th September, it will be shown for the first time in Scotland. See here for details and please book your free ticket if you would like to attend.
3. New briefing about the conversion of Lynemouth Power Station to biomass

In January this year, Czech energy company called Energetický a průmyslový holding (EPH) bought Lynemouth Power Station in Northumberland from RWE. RWE had been forced to close this former coal power station under EU emissions regulations. EPH is now in the process of converting the plant to run on wood pellets. EPH has signed a sourcing agreement with Enviva, Drax's single biggest pellet supplier. Enviva has been shown by US conservation NGOs to source wood from the clearcutting of highly biodiverse coastal wetland forests. The new demand from Lynemouth Power Station thus poses a significant new threat to those Southern US wetland forests which still remain.


EPH, a privately owned company without shareholders, has already come under serious criticism from environmental campaigners because it has been buying up some of the most polluting fossil fuel assets in Europe. Those include huge lignite reserves in Germany recently sold to them by the Swedish government-owned energy company Vattenfall, despite major protests. Several NGOs have urged banks to blacklist EPH because of those fossil fuel investments. Biofuelwatch believes that EPH's investment in Lynemouth and biomass is another reason for banks to blacklist the company.

4. International Day Against Monoculture Tree Plantations on 21st September


Photo: Monoculture tree plantation in M|ozambique, World Rainforest Movement

On 21st September, forest and environmental justice campaigners around the world marked the annual International Day Against Monoculture Tree Plantations.


The Global Forest Coalition (of which Biofuelwatch is a member) warned that plans by the EU and countries elsewhere to include monoculture tree plantations in their climate action plans to implement the Paris Agreement on climate change will lead to dramatic impacts on biodiversity and rural communities, while seriously undermining climate change mitigation. See here for their press release.

The World Rainforest Movement, together Salva la Selva (Spain) and Timberwatch (South Africa) launched an Open Letter to the UN Food and Agriculture Organisation (FAO), urging it to accept the responsibility for the disastrous effects which its flawed forest definition has had on forests and communities. Since 1948, FAO has been defining forests as a minimum area of land covered by a minimum number of trees of a minimum height and canopy percentage. This has enabled other UN organisations and governments around the world not to account for forest destruction for monoculture tree plantations as deforestation, and to allow for carbon offsets from industrial tree plantations. Organisations and social movements have until March to sign on to this letter here.

World Rainforest Movement is also calling for groups to support the struggles of Indian forest movements by endorsing a letter to the Indian government which denounces the passage of a new Act that will result in the expansion of industrial tree plantations, and in violations of the rights of forest-dependent people, in breach of India's 2006 Forest Act.

Finally, World Rainforest Movement is asking groups to support a letter in support of communities in Mozambique who want to see an end to monoculture tree plantations by companies such as Green Resources, which have been responsible for large-scale land grabs.
5. New civil society briefing and statement about gene drives

Between 1st and 10th September, the IUCN World Conservation Congress was held in Hawai'i. One of the concerns highlighted by civil society groups was the development of Gene Drives technologies which combine the extreme genetic engineering of synthetic biology with new gene editing techniques. The Civil Society Working Group, which includes Biofuelwatch, Econexus, ETC Group, Friends of the Earth US, Hawai'i SEED and Navdanya issued a new briefing: Reckless Driving: Gene Drives and the End of Nature. The briefing calls for an immediate international halt to gene drives releases and experiments, the extinction of existing patents on this technology (unless an international agency is set up charged with preventing licensing or use of Gene Drives) and the withdrawal of support for funding and promotion of such technologies.

An open letter called A Call for Conservation with a Conscience: No Place for Gene Drives in Conservation was submitted.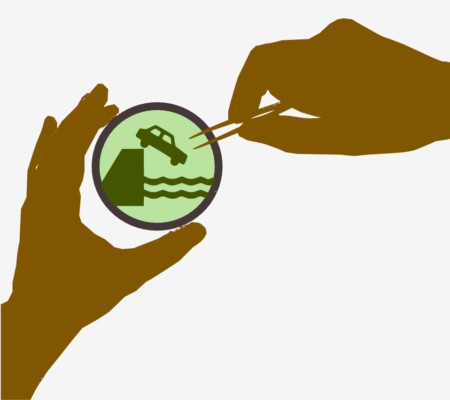 6. New article about biofuels for aviation

See here for a new Biofuelwatch article and analysis about aviation biofuels.

Biofuels for aviation have largely dropped off the public radar in recent years, compared to the hype around it when Richard Branson inaugurated the world's first 'biofuel flight' in 2008 (which in fact burned a kerosene blend with just 5% biofuels and which has remained Virgin Atlantic's only 'biofuel flight' to date). But the recent relative media silence in Europe is deceptive: between 2008 and 2015, at least 24 other airlines undertook over 2,050 flights with biofuel blends, and airlines including KLM and United Airlines have made significant new announcements this year. Of all the aviation biofuels which have been touted, the only commercially viable one is based on Hydrotreated Vegetable Oil, which relies on exactly the same feedstocks as biodiesel. Prices for different vegetable oils are closely linked to each other. Increasing the demand for any type of vegetable oil will therefore drive up the price of palm oil, and thus oil palm expansion.


Although the share of aviation biofuels either in the global biofuel market or, even more so, compared to fossil fuel kerosene use remains tiny, the sector is clearly expanding and it serves an obvious political goal: the aviation industry is keen to ensure that it remains exempt from any form of meaningful regulations to address its climate impacts. The only meaningful way to reduce the climate impact of aviation is to reduce the volume of flights - which, for an industry used to annual growth rates of over 4% is of course unacceptable. Aviation biofuels, together with carbon offsets - strongly opposed by many civil society organisations - are the industry's schemes for trying to hide the true climate impacts and to guarantee more years and decades of unrestrained growth.

2016 Biofuelwatch
biofuelwatch@ymail.com
biofuelwatch.org.uk