MEDIA STATEMENT
FRIDAY 6 NOVEMBER
ASIC launches formal investigation into timeshare
CHOICE responds to damning review of timeshare industry
CHOICE response to ASIC release - 19-339MR ASIC report offers insights into consumer harm from timeshare schemes
Quotes attributable to CHOICE CEO Alan Kirkland:
"Today's announcement of a formal ASIC investigation into timeshare brings us one step closer to cleaning up this exploitative industry." 
"CHOICE supports strong action on timeshare companies by ASIC. For decades, we've seen repeated examples of families locked into unethical, manipulative and costly contracts that are almost impossible to exit. CHOICE has made a number of complaints to ASIC about the timeshare industry and we welcome the regulator commencing a formal investigation"
"CHOICE experts who have reviewed the timeshare industry cannot recommend a single product. Timeshare preys on people through high-pressure sales tactics, bullying them into purchasing contracts that last up to 99 years, with ongoing fees. 
"These are not holiday packages - they are complex managed investment schemes - and this ASIC report shows how the timeshare industry is failing to comply with financial advice and responsible lending laws. 
"Our advice to all Australians is to avoid timeshare completely. At every stage of the consumer journey, timeshare schemes take advantage of people. If you're currently stuck in a timeshare contract and finding it difficult to exit, we encourage you to lodge a complaint with the Australian Financial Complaints Authority."
Media contact:
0430 172 669 or
media@choice.com.au
Editor's notes
CHOICE has written two complaints to ASIC to investigate the timeshare industry.

In June 2019, CHOICE lodged a complaint to ASIC to investigate Classic Clubs Limited (trading as Classic Holidays) for misleading and deceptive conduct and poor financial advice in the timeshare industry.

In February 2018, CHOICE lodged a complaint to ASIC to investigate ULITQA for a potential breach of the best interests duty. 

In 2018, CHOICE awarded Marriott timeshare a Shonky Award. Our experts found that over the life of a contract, booking through Marriott timeshare was 938% more expensive than similar accommodation sourced on an online booking site.
--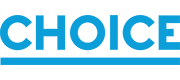 A not-for-profit company limited by guarantee | ACN 000 281 925
P
 02 9577 3239 | 
E
jbrown@choice.com.au
57 Carrington Rd, Marrickville NSW 2204, Australia





Please consider the environment before printing this email
This email (and any attachments) contains information that may be confidential, privileged or otherwise protected from disclosure. It is intended solely for the recipient(s) named above. If you received this email by mistake, please notify the sender and destroy it and any copies. Thank you.