MEDIA STATEMENT
TUESDAY DECEMBER 10
"The real estate lobby is out of touch in Queensland"
CHOICE response to Queensland rental reforms
Quotes attributable to Patrick Veyret, Policy Adviser at CHOICE:
 
"CHOICE commends the Queensland Government for proposed reforms that will help the growing number of people who rent in Queensland." 
"There are now over 2.6 million households in Australia who rent. These Australians are raising families, they're sending their children to local schools and they're growing old and retiring." 
"Our research has found that many people across the nation are living in poor quality homes and on insecure tenancies, are afraid to request repairs and are struggling with rental affordability and cost of living pressures. These reforms will help fix these problems, and ensure a fairer market for people who rent, landlords and property managers. Every Queenslander has the right to enjoy living in a safe home. "
"The real estate lobby is out of touch in Queensland -  the laws around renting in Australia are outdated, and in desperate need of reform. If renting were treated like any other consumer service, the customer - people who pay tens of thousands of dollars every year for an essential service - would rightly expect basic safety, security and enjoyment of what they're paying for."
CHOICE media contact: 0430 172 669, media@choice.com.au
Editor's note:
Our 2018 report 'Unsettled' into the private rental market found that:
- 51% of people who rent are living in a home that is currently in need of repairs

- 68% of people who rent are concerned that a request for repairs could mean a rent rise

- 44% of people who rent are concerned that a request for repairs could get them evicted

- 78% of people who rent have reported repair issues in their bathroom

- 10% of people who rent have received one or more 'without grounds' formal eviction letter(s)
--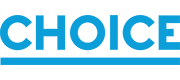 A not-for-profit company limited by guarantee | ACN 000 281 925
P
 02 9577 3239 | 
E
jbrown@choice.com.au
57 Carrington Rd, Marrickville NSW 2204, Australia





Please consider the environment before printing this email
This email (and any attachments) contains information that may be confidential, privileged or otherwise protected from disclosure. It is intended solely for the recipient(s) named above. If you received this email by mistake, please notify the sender and destroy it and any copies. Thank you.