ISAGA NEWS #5
June 2013
We are approaching the yearly ISAGA feast - the annual ISAGA conference. Therefore this issue has a special focus on refreshing ISAGA conference memories.
Have a look on following sections:
LET'S JOIN:
coming events and conferences
LET'S ELECT
: ISAGA Elections go on-line
LET'S MEET
the must-know people in the gaming world
LET'S LOOK BACK
: reviews of past gaming events
LET'S SAGA:
news from local gaming associations
LET'S PLAY:
inspirations for gaming applications
Enjoy!
For any comments or wishes about the newsletter, please contact
jagoda@isaga.net
---

ISAGA 2013
JUNE 24-28 2013, KTH Stockholm, SWEDEN
Organizers: ISAGA and KTH Stockholm
ISAGA 2013 is very proud to announce its keynote speakers. We have invited leading people from various parts of the gaming & simulation discipline, each with a unique view on the role, technique and application of the method.
>>> learn more about the keynotes
>>> register
The Games for Change Festival
JUNE 17-19 2013, New World Stages, New York City, USA
Organizers
:
Games for Change
Once a year, New York City plays host to the Games for Change Festival – the largest gaming event in New York City and the leading international event uniting "games for change" creators with those interested in accessing the positive social impact of games.
Speakers from both inside and outside the industry who have new knowledge will share in the area of game design, production, financing, distribution, education, social issues, and new technologies & platforms. Presentations, discussions, demos, and rants are all welcome.
>>>learn more
The History of Games International Conference
JUNE 21-23 2013, Montreal, CANADA
Organizers: Espen Aarseth (IT University of Copenhagen), Raiford Guins (Stony Brook University), Henry Lowood (Stanford University), Carl Therrien (Université de Montréal)
It is the first international conference on the history of games which will explore the subject of the history of video and computer games and reflect on the methodological issues related to the subject. This will be the occasion to bring together academics, curators and museum exhibitors, introduce the general public and students to the history of the medium, and sensitize partners from the game industry to their role in terms of cultural heritage and preservation.
>>>learn more


The 10th ISAGA Summer School
AUGUST 5-10 2013, Kyoto, JAPAN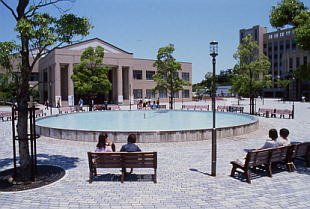 The 10th ISAGA summer school aims to offer the various viewpoints from different academic fields as well as promotes the practice of multidiscipline of urban planning and gaming simulation for the sustainable development and enhancement of planning looking to durability and resilience.
Bridging gaps between environmental awareness and behaviour is now become one of the most important topics for planners, architects, geographers, engineers, geologist, sociologists, psychologists, and other experts on the conservation and revitalization of historical heritage.
>>>learn more and register
29th European Simulation And Gaming Forum in Cologne
SEPTEMBER 17 2013, Cologne, Germany
Organizers: Zentrum fuer Management Simulation DHBW, SAGSAGA
The theme of this year's forum is "Experiencing the future – using S&G to be prepared". It will take place on September 17th, 2013 in Cologne parallel to the HR-Expo. Most parts of the forum will be held in German. More information:
www.planspielforum.de
Simulation Australia - registration for SimStecT and SimHealth 2013
SEPTEMBER 16-20 2013, Brisbane, AUSTRALIA
The SimTecT Organising Committee is pleased to announce that the o
nline registration for SimHealth 2013 and SimTecT 2013 is open!
Simulation Australia, the national body for those working in simulation in Australia, will bring together the SimHealth 2013 and SimTecT 2013 conferences for the first time in 9 years. This exciting joint conference will explore the concept of "Crossing Boundaries".
We encourage you to consider the boundaries that may or may not exist in your context and how you have developed, adapted or resolved issues in education and training, research and professional collaboration. Are boundaries important and crossing them unrealistic and inappropriate; or are there lessons from other disciplines, industries and cultures which are applicable to simulation?
Join us in September 2013 to listen, experience and explore simulation in research, development and across all industries. Expand your horizons, cross some boundaries of your own.
>>> learn more
by Vincent Peters,
vincent@isaga.net
Voting time: June 24 18:00 CET - JUNE 27 15:00CET
Just as every y ear also in 2013 there will be elections for members of the Executive Board (EB) of ISAGA and for members of the Advisory Council (AC). As usual, during the General Members Meeting new members for the EB and AC will be elected. After the AC has started last year in its new form, it will be the first time that two AC members resign. The resigning members are Shigehisa Tsuchyia en Marleen van de Westelaken. In addition to these two resigning members, Willy Kriz will resign voluntarily, since as the organizer of next year's conference he will automatically become AC-member. So, elections will be held to assign three new AC members. That is to say, the new AC members do not necessarily have to be 'new' members because the resigning members can nominate themselves for a new term. The situation for the EB is as follows: Jagoda Gandziarowska-Ziołecka and Elena Lihacheva will resign. Jagoda has finished her three years term; Elena, who was elected only last year, took over the position of an EB member who has resigned voluntarily and whose term finishes this year; so Elena resigns this year. Both resigning members have the right to be a candidate for a new term.
Members who want to nominate themselves as candidate for either the EB or the AC are warmly invited to do so.
Business as usual, you may think.
But this year there will be a big difference compared to earlier years. Until now only members who attended the General Members Meeting were able to vote for one of the candidates. This implied that mem
bers who w
ere unable to attend the annual conference were not able to execute their right to vote for the representatives of their choice. From this year on, the election of new members for the EB and the AC will take place in the form of an evoting. That is, all members have the opportunity to express their preference for the new EB and AC members. All members can cast their vote in the period of Monday June 24, 2013, 18:00 CET until Thursday June 27, 2013, 15:00 CET via internet. Invitations to vote and instructions how to do that will be sent to the members.
We hope that all members will take this opportunity to vote for the candidates of their choice.
Vincent Peters
---
Sebastiaan Meijer: Intervi
ew with the awardee of the German Simulation and Gaming Award 2010
Three years ago Sebastiaan Meijer won the GSAGA for his outstanding PhD-thesis. In this short interview he is talking about his career, his actual project ISAGA-Conference 2013 and the future.
This year the GSAGA will be presented for the third time. The aim of the award is to support young academics and to contribute the further development of theoretic and practical components of the subject matter.
>>>Watch the interview here
More information: www.g-sag-a.com
Ritta Smeds: one of the key note speakers during ISAGA 2013 in Stockholm
Riitta Smeds, D. Sc. (Tech.), is Professor of Business and Service Processes in Digital Networks, Aalto University School of Science, Department of Industrial Engineering and Management. At Aalto University, she is also founder and director of SimLab, a research and teaching laboratory that applies collaborative development and simulation methods to study co-creation of knowledge and innovation in inter-organizational processes and business models. Riitta Smeds is Adjunct Professor at Hanken School of Economics, and chair of the IFIP WG 5.7 Special Interest Group on Experimental Interactive Learning in Industrial Management. Her research, funded by the Finnish Agency for Technology and Innovation, the Academy of Finland, and EU, focuses on the management of collaborative innovation in service networks, inter-organizational knowledge co-creation, and collaborative innovation methods.
>> Meet more ISAGA 2013 key note speakers
---
Struggle for Survival during the ISAGA 2011 conference in Warsaw, Poland
The ISAGA 2011 conference in Poland hosted David Begbie from The Crossroads Foundation as the key note speaker.
The highlight of the conference was his simulation game on experiencing poverty "The Struggle for Survival". Participants stepped into the shoes of those in poverty. Broken into family units, participants had to eke out an existence by making paper bags out of newspaper and home-made glue. Each family had to earn enough to pay for rent, food, sanitation, medical needs and, if they were fortunate, education for one of their family members. Those that couldn't make it ended up in the hands of a loan shark. This simulation throwed participants into the challenges and intricacy of the poverty web.
>> Watch a short movie from this simulation run at the ISAGA 2011 conference in Warsaw
(in English from minute one)
LET'S LOOK BACK SPECIAL!
reviews of past ISAGA conferences brought by Ellysebeth Leigh
ISSUE #3
ISAGA 1998, St. Petersburg, Russia.
Organizers: Yuli Porkhovnik and team.
Russia had always seemed so far from Australia and therefore remote from any opportunity to visit. So the very idea of being able to attend ISAGA 1998 in St Petersburg had a tinge of magic about it for me.
(...) This was the first time a translation service was to be used at an ISAGA conference, and there was some trepidation about how it would work. (...)
The program was a mix of papers presented in Russian and English, with a busy team of translators providing a well-articulated and effective service for all, except on one unforgettable occasion. This one moment provided me with an insight into a Russia I had read about but was not expecting to see – a place of fierce arguments and strongly held opinions. It happened when a Russian keynote speaker concluded his talk and invited questions from the floor. The resulting exchange with a fellow Russian academic raced faster and faster, with more and more technical terms being flung at each other. The Russian to English translator struggled valiantly to keep up, but eventually had to apologise with the words "I am sorry but I they are going too fast for me. I cannot keep up!" and the audience enjoyed another few minutes of fast and furious debate without being able to understand a word. Personally it was a seminal moment for me, as I stopped trying to 'understand' the argument and focused instead on the experience of being in Russia with the Russians 'at home' in their own country.
>>> Read more to see what happened in St. Petersburg (unforgettable opportunity to see pictures from that conference)

NEWS FROM JAPAN: CARD GAMES
by Toshiko Kikkawa,
Keio University, Japan,
geg01510@nifty.com
In addition to the history of backgammon in Japan, noted in the previous newsletter, many other games have been imported into Japan and have been played for centuries. Evidence for this comes from the Japanese term "carta" (pronounced "ka-ru-ta" in Japanese), which is an inclusive term originally referring to card games, but later referring to a specific card game with specific rules. The term was borrowed from the Portuguese word "carta" meaning "card". The Japanese came to know about Portuguese playing cards, which had a 48-card deck consisting of four suits, each one with 12 ranks, in the 14th century, when Japan had a close trade relationship with Portugal. Portuguese playing cards were later modified to "Un-sum carta", with a 75-card deck consisting of five suits. "Un-sum carta" almost vanished in the 18th century, when many games were banned as they contained gambling elements. However, "Un-sum carta" has been carried on locally for centuries in the city of Hitoyoshi in Kumamoto prefecture, located in the western part of Japan. People in the city very actively pass down the tradition of the game as part of their culture. In 2003, Hitoyoshi started an event around playing the game and, in 2004, the Portuguese ambassador was invited to the event to promote good will between the two countries.


As the two cases of backgammon and carta demonstrate, games have played important roles in Japanese culture. Although such games are currently not as popular as they once were in Japan, their continuity indicates that The Simulation and Gaming Society has a foundation for expanding its popularity.
Furthermore, a newly developed event, called the "Game Market", has been held twice a year since 2000, and the number of participants has increased over time. Over 100 coterie games are published and sold during the event. Just as the "Comic Market" (Comiket) has grown to be the biggest convention in the world, the "Game Market" has the potential to expand and gain popularity.
A Japanese game-player once said that, "Games are like a weak infectious disease", a statement that points to the difficulty of spreading the popularity of games. Games may, in fact, be like weak infectious diseases, but once infected, patients become seriously "ill" and deeply involved in the world of games.
---
MANY FACES OF THE MAFIA GAME


by Michał Mijal,

University of Warsaw, Poland, mijal@mail.wz.uw.edu.pl
In 1986 a new party game was designed. It started as a part of psychology class and spread out through campuses like fire. Most people probably know it as Mafia but few realize that there is a myriad of its variations. It was re-designed, re-themed, enhanced, modified and in the end the basic version looks like a poor relative. Wrongly. The basic premise is extremely simple (which actually is its main strength) – there are two groups: informed minority and uninformed majority. This is a game of elimination so whichever group prevails, wins.
The game may be used to exemplify group conflicts issues, coalitions in the organizations, silent majority problem and different aspects of interpersonal – verbal and non-verbal – communication. The basic version itself is not very complicated and yet it offers a variety of possible modifications. It was published under several names, as a game of Mafia, Werewolf, Vampire, Cthulhu and many others. Some advanced versions offer already pre-defined sets of additional roles, some allow for a free combination of them, attributing a specific number (with a +/- sign) to every role and requiring only a close-to-zero sum of the used roles to make a balanced play. The best number of players is between 7 and 15 with less making it static and with more making it drag too long for what it has to offer (an optimal duration is usually about 30 minutes for one play). But it can be conducted even in bigger groups – with the remaining persons just overtaking the roles of observers.
For the last decade we have been using this game at the University of Warsaw to successfully teach our students different aspects of conflicts and related issues and its potential is far from being worn off.
---
LET'S CONTRIBUTE
Call for newsletter contributors and editors
If you are
* active in the gaming field as a researcher, practictioner, consutlant, designer or teacher
If you
* know about interesting events coming up in the world
* read something worth recommending
If you want to
* share you knowlegde
* invite others to join gaming projects or events organized by you
* let others know what is happening in your local SAGA
...please contact Jagoda (
jagoda@isaga.net
).