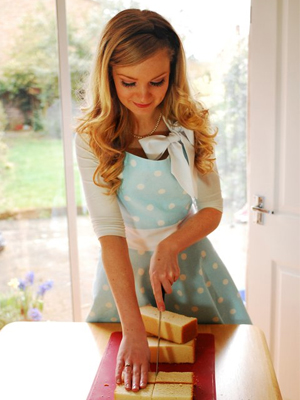 Hello fellow cake lovers!
Have you entered my competition yet? Details are below.
I hope you enjoy the round up in this newsletter, if you think theres something I should feature in the next one, just reply to this email! :)
Jem x x

Top Tutorial
Top on the blog this week was my Cookie Monster Cupcakes Recipe, there's even a video tutorial I made on YouTube for you to watch! Read more...

Fun with Fruit
Want to make something a bit more friendly to your waistline? I've rounded up some great ideas for getting creative with fruit this summer here.

Facebook Find
For all you Cake Makers, Cake of the Day features a Cake on their site everyday! You can post your pictures on their Facebook Page then wait for it to be featured! Check out the page!

Pinterest Find
This takes baking cupcakes into Ice Cream Cones to a whole new level! I love the idea of decorating the cone! You can see all my Pins here.

Who I'm Tweeting
I've always been a fan of the Cake Pop Princess and even featured her on my Spotlight Sunday back when my blog started! Follow her here...
Find of the Week
I simply love this Button Mould from Sew White! I've been havng all sorts of fun making different coloured chocolate buttons!Get them here.