DTF Book Update and Reference Book List Section
The first in a series of Robin's Mini books, entitled 'Dynamic Teaching and Facilitation – The Foundations' is almost ready to go to several proof readers before then being updated and finally making its way to the Editor.
The reference book list is complete and ready to add to the appendixes.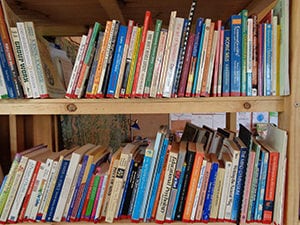 A briefing with the artist for the structural design of the book and artwork is imminent.
Two pertinent questions will be sent out to over 200 of you who have done either of Robin's 'Dynamic Groups, Dynamic Learning' courses, any of the versions (TAA or BSZ) of the CERT IV in Training and Assessment or the original Skye and Robin's 'Advanced Permaculture Creative Teachers Facilitation course. The questions will be aimed at what really worked about the course and its content and where you've used, grown and developed the gifts from the course. Many of the responses will be used in the book with acknowledgement of your name and 'title'/work/profession (with your permission of course). If you don't get an email from Robin about this in the next two months and would like to comment please email robin@earthcare.com.au
Thanks to the many of you who are giving financial, physical and moral support to this huge endeavor.
Here's a snippet of the Book Resources and Reference List – the section on Dynamic Groups, Group Dynamics, Group Work, Facilitation, Teaching, Planning, NVC, Problem Solving, Communication, Governance. Read more here...