March 2018 'Dynamic Groups, Dynamic Learning' course
Robin's excited to offer her 'Dynamic Groups, Dynamic Learning' Creative Teachers, Facilitators and Group Leaders course at her home community of Crystal Waters in South East Queensland early in the new year.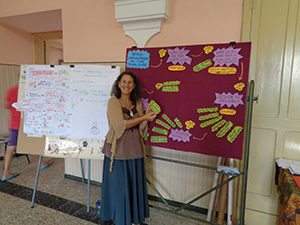 A great way to start the year off and dive more deeply into the tools, methods and skills that support successful groups and courses.
Dates are 11th to 16th March 2018
After offering this course all across Europe in 2017 Robin is delighted to be able to easily bring all her resources and materials, library and props etc to the course for the enjoyment and creative enhancement of participants involvement and the betterment of course outcomes.
Robin brings over 25 years experience training teachers and facilitators to these trainings and also her deep immersion in the essence of her learning and group work methodology.