Welcome
Hello Wonderful Facilitators, Educators, Group Leaders and Interested People :)
Wow! What a big year it's been already with my courses, workshops, conference and gathering presentations well received and enjoyed and guest presentations and plans for new adventures successful and exciting.
Lots of progression has happened with my upcoming book and Erin's been all over the country offering her wonderful gifts in festivals and events.


Our exciting news is that together we are offering our first Social Permaculture weekend workshop as co-facilitators on 18th and 19th May. Yeah! You'll find quite a bit of Social Permaculture information and links in this eNews, including an article on ......
The Planting Festival at Woodfordia is also coming up very soon where The Sacred Union Labyrinth will hold a beautiful space for people to relax and enjoy some sacredness as well as a weaving and beautification workshop and ceremonies. I'm also offering a presentation on 'Growing Community', invited by the programmer of the festival, so that's really special :) Have a look at the article about it below.
Enjoy the read and also all the great links to quality sites and eNews by people and work I really respect.
Have a great few months, till next time,

Robin
Juggling Many Balls, Many Projects & Many Aspects of Groups and Businesses
In our February online Q&A session, we explored the question: How do we juggle many balls, projects, & aspects of groups and businesses?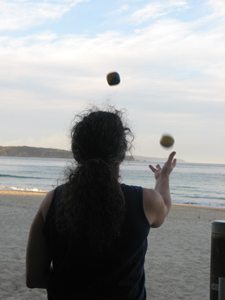 The first part of the question explored was: How many balls do you juggle, and how well do you juggle them?
Depending on how active each project is, the amount of structure needed varies. When there's more project activity, there tends to me more structure. There also tends to be less time for self-care and personal relationships – these are typically quick to be reduced in attention. Also, being on screens was noted as part of the juggle – needing balance between time, energy and eye-health.
Read more here...
Social Permaculture Principles in Action
Social Permaculture is a nature-informed regenerative design framework for social systems; with particular focus on people care. Social Permaculture is regenerative social design.
​Here is a sample of the permaculture principles and how you might see them at play in social design:
Design from patterns to details
Circle structure used for meetings and classrooms. Circle rounds in a meeting use slow and small solutions to hear each person in the group, getting into the details of their input in an effective way. Read more here...
Canada Invitation – A Dream Come True

There's lots of excitement beginning to build in Canada as news is just being announced of Robin's visit to Canada, to offer a six day 'Dynamic Groups, Dynamic Learning' creative facilitators, teachers and group leaders course near Edmonton in late June. While she's there Kym Chi from BC, who's trained with and supported Robin before, will organise an evening presentation on 'Social Permaculture' and a full weekend 'Social Design and Community Collaboration' workshop on the Sunshine Coast of Canada in early July. Kym Chi will do some of the facilitation with Robin. Read more here...
The Time of the Great Remembering
It's just been 'Earth Day' and to honour that Robin rekindled this quote she wrote back in 2015 after waking up full of passion and care for our Earth and a better world while working in the UK on a course.

The Glasshouse Mountains on the Sunshine Coast, Qld, Australia
with a beautiful rainbow tail illuminating the mountains and the misty plains.
"It is the time of the Great Remembering…
Remembering as humans that we are part of the Earth. Remembering our nature intelligence. Remembering we are part of a symbiotic and amazing ecosystem that bubbles and pulses with life. Yes, we have evolved beyond our hunter-gatherer roots, yet we can still purposefully gather all the tools, resources and companions to connect together for a healthy world. We are powerful, creative and co-creative beyond measure and we are a tiny speck in the web of life.
May each speck be a spark of illumination and remembering of our ancient roots and deeply intimate relationship with Earth and all beings… for a better world." – Robin Clayfield

Read it here.
The Planting Festival is Awesome
If you've never been to 'The Planting' Festival before and you live close enough to have three days away over the first weekend in May, you'll get to experience and participate in a delightful diversity of environmental, social and creative workshops, talks, wanderings and activities along with ceremony and of course great music. It's held at the Woodford Folk Festival site and grew out of the tree planting weekends that have supported the site be a shady and beautiful wildlife and people haven.
For the second year running Robin and her troupe of labyrinth makers, ceremony weavers, workshop facilitators and musicians will create a luscious space for patrons to experience the serenity of labyrinth walking and guided ceremonies, accompanied by divine music at The Sacred Union Labyrinth. Read more here...
Permaculture Women Pioneers
Robina McCurdy from NZ Aotearoa Visiting OZ


The wonderfully creative and clever Robina McCurdy from Aotearoa NZ will be visiting Australia in late May early June and we're very fortunate that she'll be up on the Sunshine Coast in Queensland so she and Robin can collaborate on a day workshop called 'Growing Community'.
It will build on the material from Robin's workshop at 'The Planting' and take participants deep into the realms of what it takes to foster healthy, vibrant, successful communities – intentional ones and also neighbourhoods, community groups, families, work cultures and any sub-cultural and cultural gathering and collectives that meet and gather over time. Read more about Robina's work here...
Growing Community Day
with Robina McCurdy and Robin Clayfield
at Crystal Waters Permaculture EcoVillage
on Sunday 2nd June.
An Evening of Deepening into Community
with Robina McCurdy and Robin Clayfield
at Crystal Waters Permaculture EcoVillage
on Sunday 2nd June. 7pm Start.
Activating Sacred Spaces
with Robina McCurdy
near Maleny
Friday 31st May
Robin describes the potency of Social Permaculture in this interview filmed at the Australiasian Permaculture Convergence 2018.
Australian Labyrinth Network Conference in Canberra
Robin was the special guest at the Australian Labyrinth Network Conference in Canberra in March. Being a recently formed network, the ALN was holding their 3rd annual conference and decided to have an Australian special guest this time rather than invite someone from overseas.

It was a fabulous conference and Robin's workshop on 'Facilitating Ceremony, Ritual and Transformation with the Labyrinth' was very well received. Read more here...
Delvin Solkinson's Teachers
Notes Handbook


This wonderful collection of ideas, tips and information is the result of all Delvin's notes from the numerous courses and workshops he's participated in and especially what he's gleaned from Robin Clayfield and Rowe Morrow. There's also info from Looby Mcanamara and Robyn Frances. Well worth a read and available as a download for free. Access the notes here...
Wonderful Testimonial from Tonielle in North Queensland

"I gained so much from the dynamic groups and facilitation workshop. Robins approach to teaching is both engaging and heartfelt, so that learning is embodied and is a true testament of walking her talk. She teachers leaders how to lead, by actually leading by example!"
Read more from Tonielle here...
Fabulous Creative Process Wild Cards
This unsolicited testimonial for the Wild Cards popped in "Hi Robin! I'm writing to thank you for the FABULOUS wild cards. They are just perfect for the way my brain works. I'm using nine processes in my PDC class tonight, it makes planning class a breeze and so much fun. Thank you from the bottom of my heart!"

Delldint Fleming
Delldint Permaculture Learning
Shannon's Great Feedback and Successes


We're repeating Shannon's great feedback and story as we made a typo of her name a couple of Blogs and eNewsletters ago. Sorry Shannon. Love your work amazing women.
"Robin's Dynamic Groups Creative Facilitation course has inspired and energised me to deliver even better training and professional development for the Aquatic industry.
Read more from Shannon here...
Social Permaculture Course in May to Support People and Groups to Thrive
Did you know you can design harmonious and effective groups who thrive towards their aims and purpose as a collective? Yep, it's called Social Permaculture. And this is what Permaculture pioneer Robin Clayfield and social change-agent Erin Young are brewing for the SOCIAL PERMACULTURE WEEKEND on 18 & 19 May at Crystal Waters Permaculture EcoVillage, near Maleny in South East Queensland.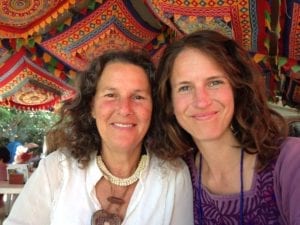 This unique weekend is a rare opportunity to be guided in developing your social design fluency by applying the nature-based principles of permaculture. Using interactive and dynamic experiences, Robin and Erin will share with you insights to regenerative people systems and approaches contributing to happy and healthy humans on the levels of the individual, organisational, and societal. Read more here...

and watch a video with Robin sharing about Social Permaculture here. Thanks to Russ Grayson for this interview from APC in Canberra in 2018.
Continue up-skilling your Dynamic Groups facilitation skills with us. Support Robin's book production, and join our online groups here: www.patreon.com/RobinClayfield.