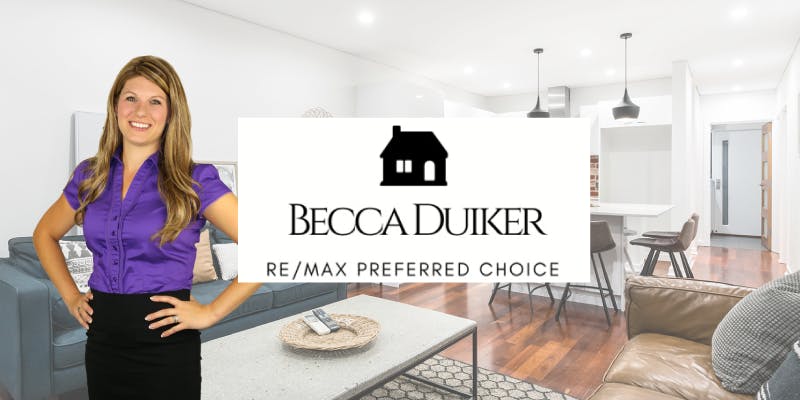 January newsletter
Hello Friend

Welcome to my newsletter. Here you will find the latest real estate news and stats for your area. If you would like more information about market conditions in your community, or have any other real estate related questions, please contact me. I would be happy to meet with you to see how I can help you out.
Selling your home in the winter means paying careful attention to staging techniques. Why not take advantage of the drop in temperature (and perhaps a sheet of fresh snow) to help make your home feel warm and inviting? Be sure to notch up your furnace a few degrees and get the fireplace roaring to woo potential buyers.
1. Put your best foot forward
Fill urns and planters with natural materials like punchy red dogwood branches, lengths of birch and cedar boughs. Hang an oversized wreath from your local nursery on your front door or create your own with found objects like birch twigs, cedar and feathers. Make a fragrant grapevine herb wreath with bay leaves, lavender and sage for a twist.
Replace worn doormats with a fun winter-themed sisal welcome mat and be sure to have a boot tray inside ready for soggy footwear. But first, make sure your driveway is plowed and any pathways and steps are thoroughly deiced for excited foot traffic. Exterior lights will warm a house even if the sun hasn't set—when skies are as grey as wool socks, be sure to illuminate as much as you can.
2. Set the mood
Copper string white fairy lights and LED candles can help set the mood for an enchanted visit. Choose music that lends well to wintry days, but don't let the soundtrack overwhelm buyers. Think of your favourite coffee shop and the subtle music that encourages reflection. Need a quick primer? Here's a suggested list of top 15 snow day records.
3. Diffuse wintry scents
If you don't have time to whip up a batch of cookies (a tried-and-true tactic), diffusers can help in a pinch. Think bergamot, cinnamon, nutmeg, pine and peppermint.
4. Offer tasty treats
Keep all the senses in mind—even taste. Stack homemade marshmallows in a large apothecary or Mason jar alongside jars filled with hot cocoa powder.
If tea is more your thing, set up a similar station on your counter in a curated way. Display a colourful teapot with a few silk bags of ginger tea or loose leaf in clear shot glasses on a sleek tray with a jar of honey or raw sugar cubes. What could be more tempting on a bone-chilling day?
5. Create a cozy nook
Arrange cozy nooks with all the staples: a faux-fur throw, pouf, seasonal pillows (think winter more than holiday themed) and a stack of books or magazines. Turn on end table lamps so potential buyers can visualize themselves curled up in the space.
6. Display your winter blooms
While lilies and tulips brighten a spring windowsill but don't forget to drop into your nearby florist for winter flowers like gardenia, gerberas and poinsettias. Rosemary trees are an indispensable choice for the kitchen, too. When in doubt, you can't go wrong with simple white roses or winter greenery.
7. Show off a luxurious bathroom
The math is simple: cold day = hot bath or shower. Showcase your master bathroom with new sigh-inducing Turkish towels and a bamboo tray. Display simple yet luxurious products like sugar plum scrubs, charcoal bars or mango butter for a spa-like experience.
8. Gear up and get outside
If you live in a rural area or on an acreage, set out snowshoes, a pair of binoculars and hand warmers for those eager to see the extent of your property, despite the snowfall or cold.
GORD BAMFORD Rednek Music Fest
When: Tuesday, March 19, 2020
Time: 7 pm-10.45 pm
Where: TransAlta Tri Leisure Centre – Spruce Grove, AB
---
Danny Hooper's Cabin Fever Tour – Spruce Grove
When: Friday, February 21, 2020
Time: 7.30 pm-9.30 pm
Where: Horizon Stage, Calahoo Road – Spruce Grove, AB
---
Plant Nite: Pick your Planter & Theme
When: Sunday, January 26, 2020
Time: 7 pm-8.30 pm
Where: The Canadian Brewhouse, 310-4 McLeod Avenue – Spruce Grove, AB
New Year, Clean Home: Three Things to Deep Clean for 2020
The New Year is officially underway and the holiday season has come to a close. What better excuse is there to finish any nagging cleaning tasks and start the new year with a perfectly clean home? If you are wondering where to get started, here are a few spots in your home that are likely in need of a deep clean.
The Oven:
A mainstay of the kitchen, this highly-used appliance can accumulate plenty of grime throughout the year. A mix of water, baking soda, and dish soap can work wonders on its interior.
The Fridge:
Spills, crumbs, and all matter of food scraps can easily find their way into the nooks and crannies of your fridge's interior. If you haven't had a chance to give your fridge a good deep cleaning in 2019, now is the time!
Windows:
The edges of your windows, particularly the tracks on sliding windows, are prime candidates for mold. Vinegar and good old-fashioned elbow grease are all it takes to get those windows looking as good as new.
Latest Featured Listings
$345,000
| | | |
| --- | --- | --- |
| 2+3 Bedrooms | 2 Bathrooms | 1,061 Sq Ft |
$360,000
| | | |
| --- | --- | --- |
| 2 Bedrooms | 1 Bathrooms | 1,477 Sq Ft |
$135,000
| | | |
| --- | --- | --- |
| 2 Bedrooms | 1 Bathrooms | 1,025 Sq Ft |
View more listings
Edmonton Real Estate Board
MLS® Sales and Listings Up to Close Out 2019
Total residential unit sales in the Edmonton Census Metropolitan Area (CMA) real estate market for December 2019 increased 9.88% compared to December 2018's 769 sales and decreased 23.25% from November 2019. The number of new residential listings is up, increasing 5.87% from December 2018. Overall inventory in the Edmonton CMA fell 10.83% from December of last year.
For the month of December, single family home unit sales are up 9.80%, and condo unit sales increased 3.21% from the same period of time last year.
All residential average prices are down slightly at $353,657, a 2.29% decrease from December 2018, and are down 0.05% from November 2019. Single family homes sold for an average of $411,317, a 4.08% year-over-year decrease from December 2018, and a 2.22% decrease from November 2019. Condominiums sold for an average of $226,943, a 7.93% increase year-overyear, prices are similar to the previous month, down 0.51%. Duplex prices dropped 5.73% from December 2018, selling at $325,068, which was a 0.85% increase from the previous month.
Browse Homes in Spruce Grove
There are 257 homes for sale right now, with an average list price of $474,499.
$650,000
| | | |
| --- | --- | --- |
| 2 Bedrooms | 2 Bathrooms | 1631 Sq Ft |
$249,900
| | | |
| --- | --- | --- |
| 4 Bedrooms | 2 Bathrooms | 1087 Sq Ft |
$299,900
| | | |
| --- | --- | --- |
| 3 Bedrooms | 3 Bathrooms | 1367 Sq Ft |
View more listings

Copyright © 2020 Becca Duiker - RE/MAX Preferred Choice
Becca Duiker with REMAX 4 - 16 Nelson Drive Spruce Grove, AB T7X 3X3 Canada
Unsubscribe
This is not intended to solicit properties currently listed for sale or individuals currently under contract with a brokerage. All information was current on Jan 15, 2020.



Powered by AvenueHQ
© 2020 AvenueHQ Technology Inc.