"Search within yourself for the solution of all problems,
even those that you think are most external and material"

"Busca dentro de ti la solución de todos los problemas,
hasta aquellos que creas más exteriores y materiales"

Amado Nervo Mexican poet from Tepic, Nayarit

EXPLORE NAYARIT

Here at Explore Nayarit , we would like to thank everyone for the warm welcome that we have received since taking over this new adventure. You all have been great with your emails and phone calls and even the greetings on the street at accepting the 3 of us with the biggest of smiles.
We would like to thank David Thompson for his confidence in giving us the opportunity to take over something so special that he has worked so hard at for so many years . He has been a huge part of this community and we hope to live up to his expectations. Thank you David, we hope to always have you as part of the family here at Explore Nayarit .
Happy Holidays


Rosy Martinez - Arquitecta, Director of Sales
Rosy Camacho - Lic. de Administracion, Office Administration
Norman K. Lutgen - Director of Management





We appreciate how well we have been received

Hello to all subscribers of the "news letter" we thank you for taking valuable minutes of your time to read the news of our beautiful bay, as well as our wonderful state of Nayarit.

We also thank those of you who take the time to send information via mail
Likewise we expect all your comments and criticism to improve as a magazine.
We have been blessed in this project since this newspaper has many subscribers and every day we have more.

And I also want to invite you to subscribe to the magazine "explore Nayarit" since our clients use it as a directory to see which places and businesses to visit, as well as the contact and location.

Also we wish you the best wishes for these holidays, wishing that you do not lack love, peace and family to share this Christmas



Arq. Rosy Martínez, Lic. Rosy Camacho y
Norman K. Lutgen

Welcome to all 3989
newsletter subscribers! We hope that some of you enjoy watching our numbers grow, as much as we enjoy sharing them with you. There is not much growth this time of year, though!
Reservations continue coming in for this coming season and many of the hoteliers are telling me that they are already booked. It is definitely time to get yourself booked in to your favorite spot. If you have a choice, please consider patronizing one of our advertisers, if they aren't full already. Due to a technical glitch, one of the favorite rentals, Los Compadres Resort still has a couple openings. Please contact them via this link to their web page.
Announcements for any future fundraising functions will be made when I am notified of their dates, times and other pertinent information. Keep a lookout in this newsletter for your favorite events.
Note: As a community service, we at Explore Nayarit promote all charity fundraisers for free. So if you have a charity event you want to publicize, send me the particulars and we will help you get the word out.

To find out what else is happening, read through the informat

ion below and take a peek at our

online calendar.

Photographers and Writers: I sure could use some stories to share with our readers. Some of you sent in stories in the past that never made it to the newsletter, as they got lost in the upgrading process. We hope that you will not be discouraged and will again share with us your experiences here in the bay and beyond.

Click here to learn how to submit photos and articles.

To help plan your upcoming trip or your day in the bay, don't forget to check the current weather conditions on our weather page.

Watch for the next issue of the Explore Nayarit Newsletter to arrive in your Inbox some day soon, but nonetheless just in time for your morning coffee or hot chocolate.

In the meantime, keep an eye on our blog, event calendar and forum, as articles and photos are posted there on a regular basis.

Saludos!
Arq. Rosy Martinez
rossie182@hotmail.com
Editor, Explore Nayarit Newsletter
Y

ou and our other subscribers enjoy this FREE newsletter, website and our community forum solely because of the financial support from the local businesses, hotels and rentals who advertise on ExploreNayarit.com.

We want to thank them and encourage you to patronize these businesses to show your appreciation for sponsoring the best news and information in our community.

If you own a business, please consider joining our list of advertisers to ensure that this valuable resource is always available for locals and visitors alike.
Viking Real Estate & construction

Office: 327 107 0088
Océano Pacífico Sur 48, Col. Centro,
La Peñita de Jaltemba, Nay.
The only internet magazine in the Jaltemba bay

Its a directory where you can find all the restaurants, hotels and other businesses

In addition to the Magazine,
it also has:

* News letters. (Biweekly) with news of the bay
* Forum where you can sign up and see all the topics
* Blogs Where there is information and photos of events
* Besides being a directory for all tourists and people who visit our bay.
This should be valued as a community sevice , it benefits everyone .

It is the only popular digital magazine with excellent results.
Cel: 322 139 2895
Office: 327 107 0088
Océano Pacífico Sur 48, Col. Centro, La Peñita de Jaltemba, Nay.
********************************************************
PHOTOGRAPHY CONTEST !
********************************************************
Our newspaper of the bay "News letter"
launches the first call for the photo contest of the next edition

for all those who send the
Best photograph of the bay
The competing photographs must be unpublished and original

the prize will be a family pizza of "Dera's Pizza"
and his photograph will head the cover of the magazine.
interested send your picture to the mail: rossie182@hotmail.com
Christmas Vacation on the Bay
The holiday December already begin an the people start to arrive tho our bay

These are the bridges and holidays for the 2018-2019 cycle
Prepare your bags because for a year there will be four weekends to enjoy as they should

Bridges
Anniversary of the Mexican Constitution: Monday, February 4
Natalicio de Benito Juarez: Although it is celebrated on March 21, the holiday is celebrated on Monday, March 18

Holidays
Tuesday, December 25
Tuesday 1 January
Wednesday, May 1st
Wednesday, May 15

Holiday period
-December period: from Thursday, December 20, 2018 to Friday, January 4, 2019

-Holy Week: April 15 to April 26, 2019
Press release Legislative Branch of Nayarit
Tepic, December 12, 2018. Under a democratic procedure and recognizing the experience and capacity of each one of the aspirants, the deputies and deputies approved by ballot by decree the appointment of the president and counselors of the Commission for the Defense of Human Rights for the State of Nayarit.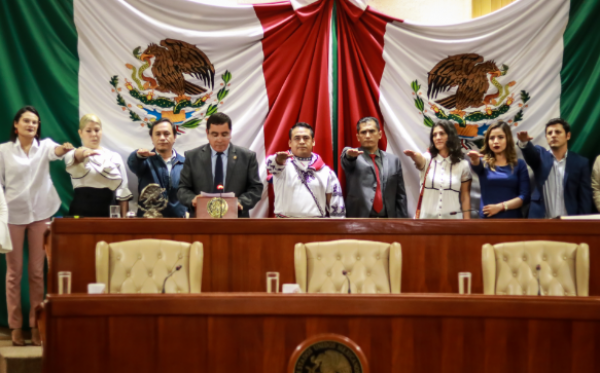 The decree of eligibility approved by the Thirty-Second Legislature was resolved with 26 votes in favor of Maximino Muñoz de la Cruz assuming the responsibility of president for a period of five years.
Proprietary directors were elected to Greece Iliana Arias Mora, Ana Beatriz Rivera Sánchez, Carlos Rafael Rea Rodríguez, Irma Gloria Pérez Pérez, Miriam Teresa Arrambide Tapia and Luis Rogeiro González González, and as alternate directors to Timoteo Rosales Nanni and Hiram Savitri Muñoz Navarro.
After the vote, the president of the Board of Directors, Deputy Eduardo Lugo López, took the protest to those who, as of December 14, enter into functions and culminate their responsibility on December 13, 2023.

Maximino Muñoz de la Cruz, of indigenous origin, has a degree in law with a specialty in ministerial function; He served as an agent of the Public Prosecutor's Office specialized in indigenous affairs and exhorts in the then Attorney General of the State of Nayarit; He was a public defender attached to the Federal Public Defender's Office of the First District Court in Tepic and a public defender attached to the Federal Public Defender's Office of the First District Court for federal criminal proceedings.


see more
State Government of Nayarit
Antonio Echevarría He met with the secretary and undersecretary of Security for Citizen Protection, Alfonso Durazo and Leonel Cota Montaño. They addressed important issues such as the presentation of the National Peace and Security Plan, which aims to preserve the tranquility of Mexicans.
Photograph of the
State Government of Nayarit
(Gobierno del Estado de Nayarit)

Celebrates Congress 29th anniversary of
the municipality of Bahía de Banderas
Valle de Banderas, December 11, 2018.- With Solemn Public Session of the Thirty-Second Legislature, Banderas Bay commemorated on Tuesday the twenty-ninth anniversary of its creation as a municipality, number 20 of Nayarit.


The president of the Legislative Power, Deputy Leopoldo Domínguez González, said that in 1988 the local Congress called a popular consultation for the creation of new municipalities, and that thanks to the enthusiasm of its inhabitants, their organizations and their new weapons of dialogue and agreement only Bay of Banderas prospered.

"In 13 venues, hearings were held with broad citizen participation, followed by those of the political parties: PAN, PARM, PDM, PMS, PPS and PRI, plus 11 presentations from academic institutions and legal professionals, and popular consultation direct and secret that in 29 cells received 9 thousand 920 votes, of which 9 thousand 627 were for the yes, "he explained.




the whole story here
Costa Canuva
It is expected that Costa Canuva in RivieraNayarit has several luxury hotels and residential homes, commercial plazas and an 18-hole golf course. This project looks very promising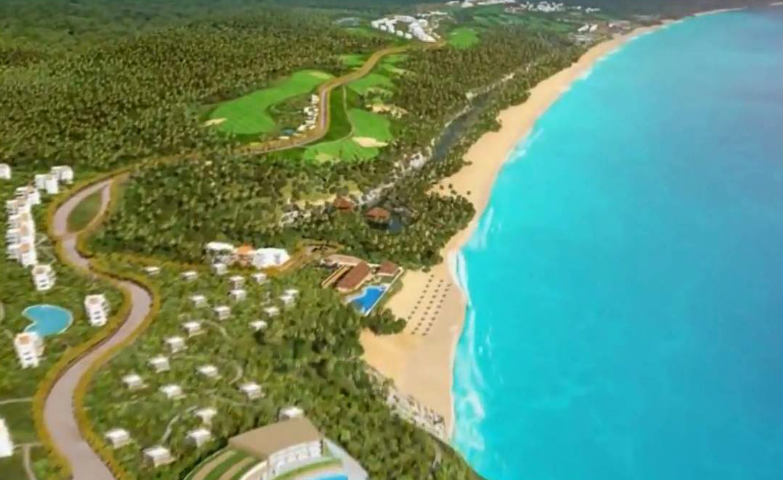 the most ambitious tourist development of the Riviera Nayarit, will be located in Costa Capomo, Compostela, in the state of Nayarit; 65 kilometers from the Puerto Vallarta International Airport and 10 kilometers from Rincon de Guayabitos, it will have an area of 255 hectares, including 3.8 kilometers of beach and 3 of cliffs overlooking the sea.

The agreement to start operations was signed during the last Tianguis Turístico 2016, where the National Tourism Fund (FONATUR), the Secretary of Tourism, Lorena Ochoa and the hotel operator Fairmont Hotels and Resorts were present; it will have an investment of 1,800 million dollars and will generate approximately 8 thousand 500 jobs; more than 6 thousand 500 local jobs during its construction (2 thousand direct and 4500 indirect), concluding its first stage in 2018.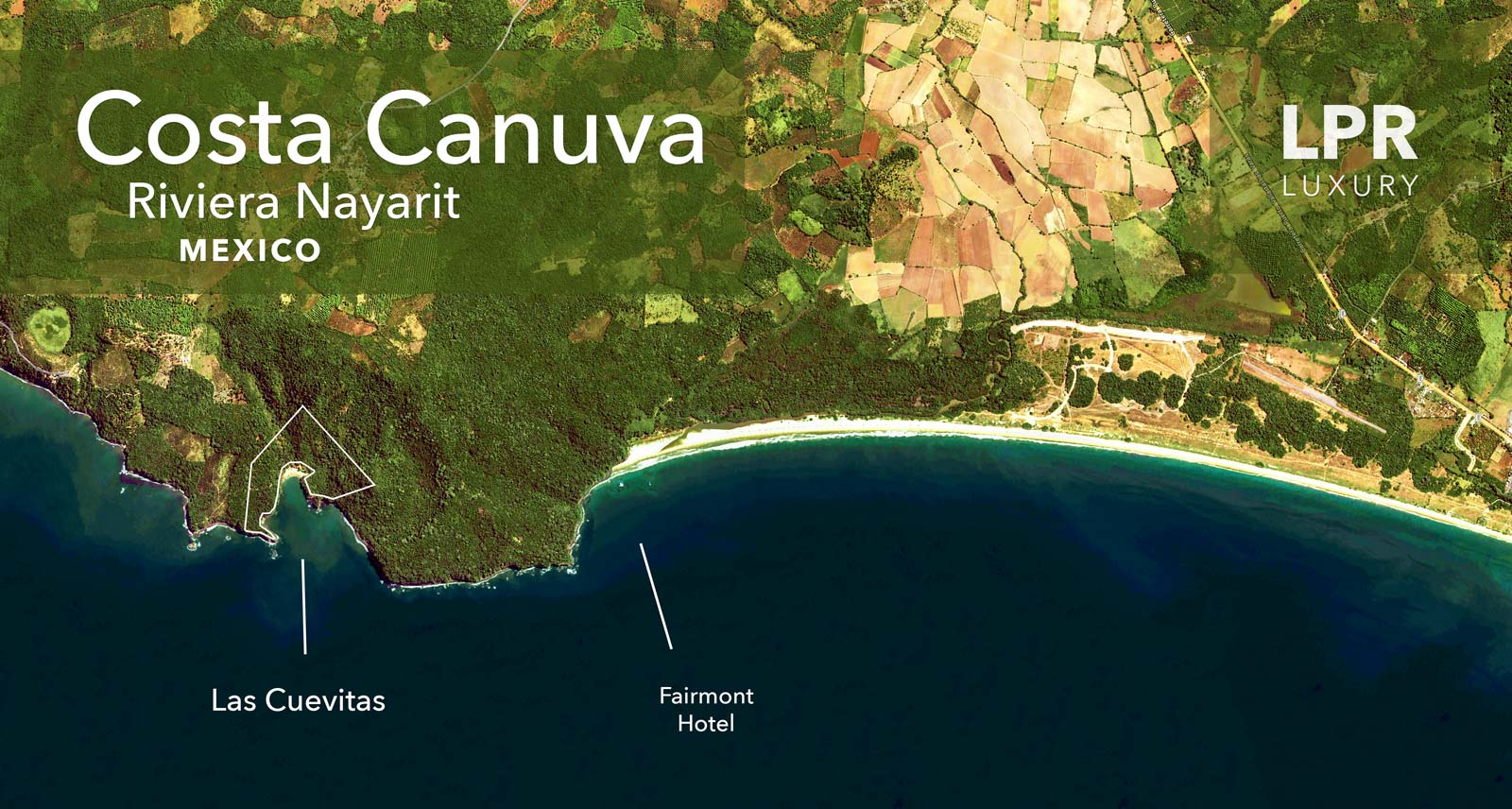 the whole story here
Riviera Nayarit
will receive investment of 150 million dollars
for new hotel
The new Ritz-Carlton Reserve hotel
will generate more than 500 direct jobs
and at least 1,500 indirect jobs.
The new hotel will have rooms,
suites and private villas overlooking the sea, while it will have a rental program, as well as three restaurants, a bar, meeting rooms, two swimming pools, shops and a spa.




the whole story here
Congress meets with the 2018 Training Program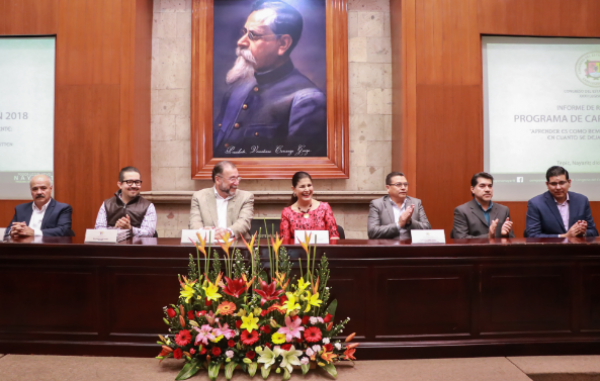 More than 400 hours of permanent training for its workers
Tepic, December 10, 2018.- With permanent formation, the local Congress complied with the 2018 Training Program; 428 hours were given to 126 workers who were updated in the professional, labor and human fields.


Of the total, 75 hours were taught in the basics of basic training, 84 hours in the professionalization; 63 hours in digital literacy and life training 206 hours, during which a total of 29 workshops were carried out.
When closing and delivering proofs of the Training Program, the president of Congress, Deputy Leopoldo Domínguez González, congratulated the workers and acknowledged the coordination of all: "nothing is given without the will of both parties. Because 428 hours can be said very fast and easy without thinking about what it means to reach that figure. "

the whole story here
In these holidays, the state government is collaborating with the people
The governor Antonio Echeverria attended the inn of the popular colonies, held in the colony Lopez Mateos, where he instructed the delivery of 20 feet of house to families in need, 100 bicycles, 50 computers, as well as canes and wheelchairs.
The Government of the State of Nayarit.
The State Government thanks Grupo Álica for the donation of 9 million pesos in sports equipment made to @IncufidNAY. Undoubtedly represents a great incentive for athletes who put up the name of Nayarit.
In San Blas, the state Governor of Nayarit, supervised the construction of the Boulevard that runs from El Conchal to El Arco, which is made with an investment of 7.5 million pesos, and is expected to be completed on December 31.
On December 17th the Governor of Nayarit, gave economic support to branches of El Conchal, municipality of San Blas, for the improvement of their business and the commercial reactivation of the area.



Tension grows between AMLO and
the Judicial Power of the Federation


Article 94 of the Constitution establishes that the salaries of judges, magistrates and ministers can not be reduced while they remain in office

AMLO said that his government proposed reducing salaries to high officials because they are "offensive and exaggerated", particularly those of the Judiciary, which sometimes reach up to 600 thousand pesos per month



See More here
People related to Willa have the full backing
of their Governor and President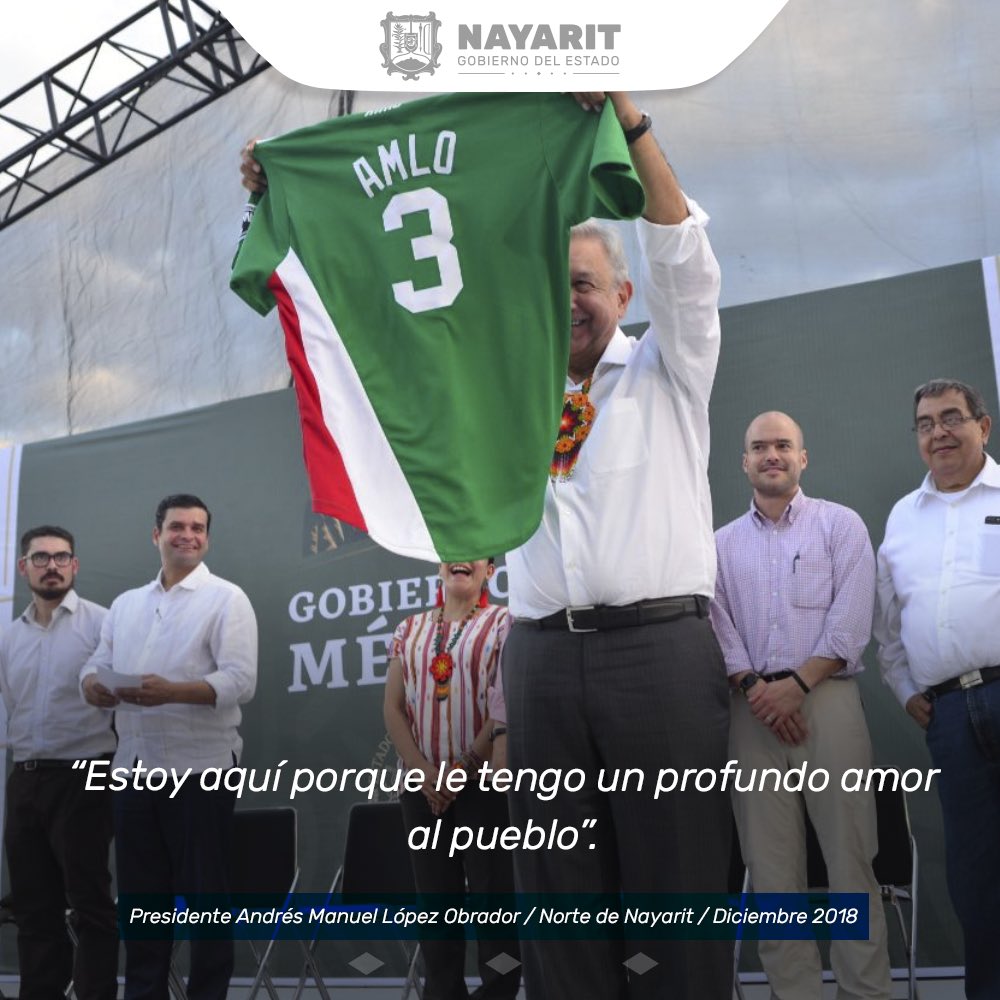 Photograph of the
State Government of Nayarit
(Gobierno del Estado de Nayarit)

Mexico will invest US $30 billion in development plan
to curb migration
The federal government will invest more than US $30 billion over the next five years on a Comprehensive Development Plan with Guatemala, Honduras and El Salvador aimed at curbing migration to the United States, the foreign secretary said yesterday.



Speaking at a United Nations (UN) migration conference in Marrakech, Morocco, Marcelo Ebrard said that Mexico has made a commitment to cooperate closely with Central American countries and expressed confidence that the plan would be feasible and effective.


the story here
A good news, Court rules domestic workers
must have access to IMSS social security
The Supreme Court (SCJN) ruled In the first days of December that domestic workers must have access to Mexico's IMSS social security scheme like any other worker.


Judges of the court's second chamber unanimously approved the proposal presented by Justice Alberto Pérez Dayán, which sought to rule against an article in the federal Social Security Law that states that paying benefits to domestic employees is voluntary.

They also said that women were disproportionately affected by the law because statistics show that they make up the vast majority of domestic workers, who are commonly known as muchachas or maids.


"The Mexican Social Security Institute is committed to opening the doors to all Mexicans without distinction," he said.
See the whole story here
December 10:
Day of the Clown in Mexico
Behind the makeup and those red noses, artists who try to grow the magic and the illusions of those who spend at least a minute of their time hide. Therefore, every December 10, Mexico reserves this day to celebrate this curious celebration.
In the town of Las Varas, a Eucharistic celebration was dedicated in honor to all the clowns of this area and of the whole bay.
where there was also a parade of clowns
Day of the Virgin of Guadalupe
On December 12, every year, the Virgin of Guadalupe is celebrated, in honor of the image of the most important and most cultured Catholic tradition in Mexico. It is attributed on that date its appearance to San Juan Diego in the hill of Tepeyac in the year of 1531 (5 centuries ago), site that is visited in its enclosure of the Basilica of Our Lady of Guadalupe in Mexico City.




Photograph of the Dancers

Also in our localities of the bay in churches and homes there are pilgrimages, rosaries and dances to honor the Virgin, in which a typical meal is offered to the neighbors, relatives, dancers and all who attend the celebration.
Also as every year thousands of pilgrims walk to "la barranca del pichón" for the celebration of the Virgin of Guadalupe.
Images of our locality here.
Hurricane " Willa"
Hurricane "Willa" and its ravages, still many needy inhabitants, and it is important to thank the people who have given total solidarity.
Images Here.
Avenida Emiliano Zapata is still not finished.
As you can see in this photo, the sidewalks are going to be close to last things finished. Still very treacherous. Check out some very recent photos

Well folks, here we are nearing the end of 2018 and our beloved main street in La Peñita is getting nearer completion. No one will come up with a date yet, but guesses are flying all over the place. Semana Santa seems to be a popular date. Sooner than that for sure. Click here to see recent photos.
Repair streets in La Peñita de Jaltemba


Radio Guayami and the inhabitants of La Peñita de Jaltema Thanks mainly to Socorro Novoa who donated 2 concrete tops to be used in our town.

In the same way to the delegate Felipe Nuñez Peña who decided to apply this contribution in front of the primary school "Juan Escutia (of the Chicks)" and the kindergarten "Guadalupe Manautou", to facilitate the access to the children of those schools.

In addition, it was applied a little on the street between the crown agency and the Benavides pharmacy, as they are badly damaged.

Radio Guayami asks that they continue joining forces for the good of the people.
Information by RadioGuayami
See the pictures Here
New Highway 200 Is Very Slow In The Making

I understand that most of you already know we are progressing rather slowly in the construction of the new highway, which, at least in this area, lies just to the east of the current Hwy 200.

I went off-roading with my trusty KIA to inspect it this past Sunday. My report, including some photos, you will find here. My findings are that it will be a long time before it is finished.
A little of science!
CO2 emissions will set a record this year
The Global Carbon Project, an organization dedicated to monitoring carbon dioxide (CO2) emissions, detected an increase in these gases equivalent to 2.7% per year. It is the historical maximum since this type of studies has been carried out.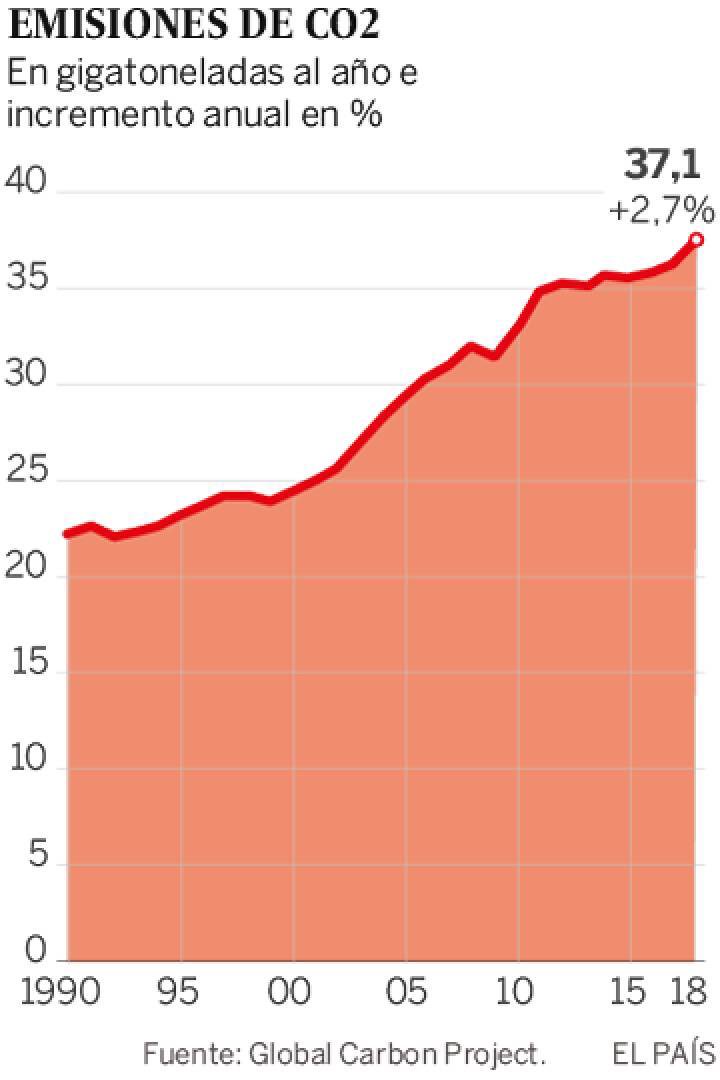 Virgin Galactic manages to reach the edge of space
Science

A Virgin Galactic ship took off from California and became the first human commercial flight beyond the atmosphere. The space ship SpaceShipTwo is similar to an airplane and is designed to carry six passengers and two pilots.




A VirginGalactic ship reached the edge of space and safely returned to the California desert, becoming the first US human commercial flight to reach space since the US ferry program ended in 2011
China is heading to the hidden
side of the Moon


The Chinese space probe Chang E-4 took off for the hidden side of the Moon
and will seek to become the first mission in history to arrive.

The rocket is expected to land on the Moon in the first days of 2019.



See more here
The brightest comet of the year already shines in the sky ☄️
Comet Witanen will illuminate the sky during the following weeks as it passes its closest point to Earth in 400 years. This unique astronomical spectacle will be visible to the naked eye on December 16, day of greatest proximity, in places without light pollution.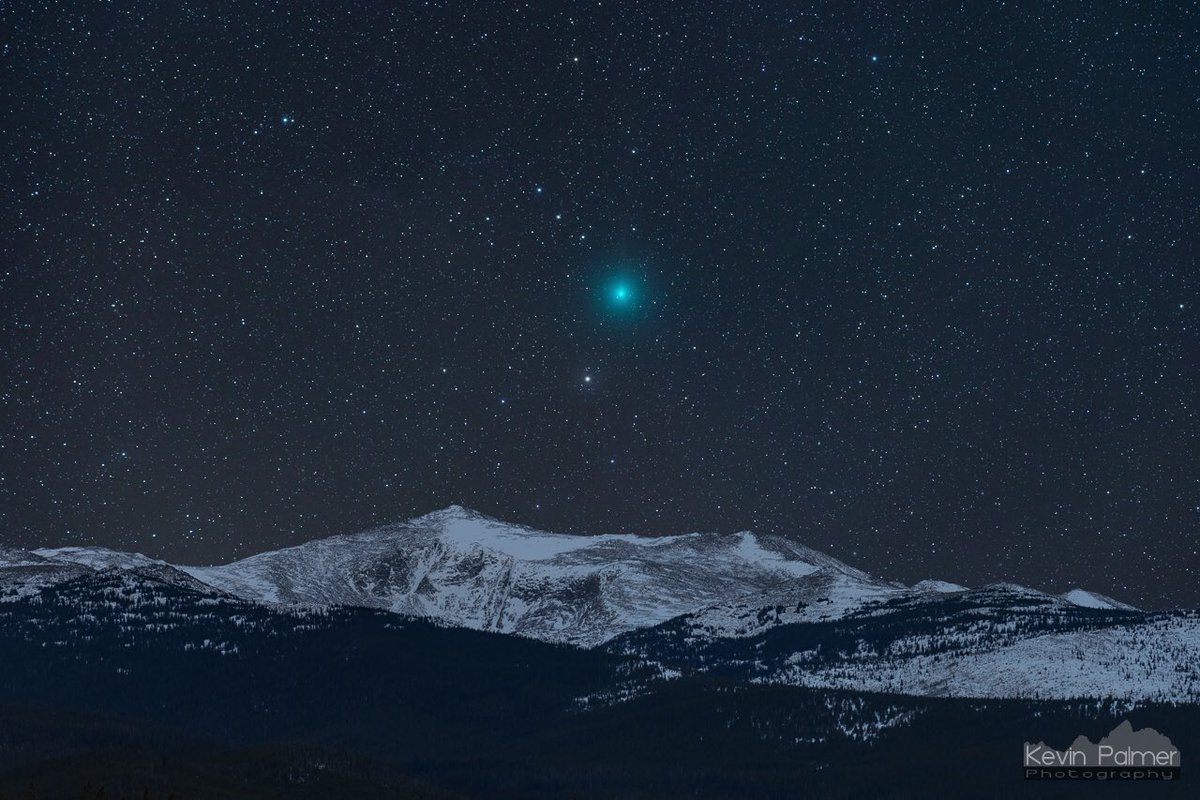 It takes a little more than 5 years to complete its orbit around the Sun.
Amazing! The Voyager 2 probe enters interstellar space
Science December 10, 2018
After 41 years, the NASA probe arrived in an area of space where the Sun's wind no longer blows, at 18 billion kilometers from Earth. The operators can still communicate with it, but the information arrives 16.5 hours later, as it was announced by the US space agency.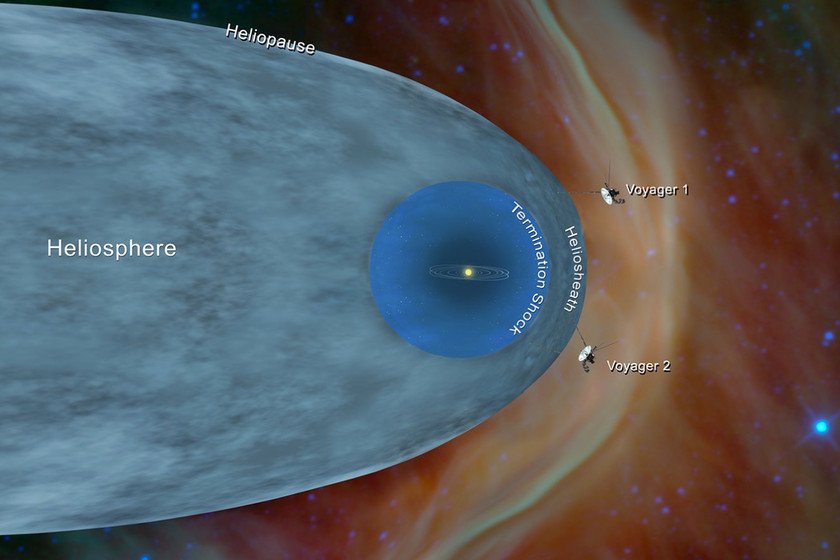 As already anticipated last October, Voyager 2 already accompanies its sister Voyager 1 after leaving the heliosphere, the plasma bubble created by our Sun that covers most of our solar system.



see more
NASA discovers signs of water in an asteroid
On December 11, The NASA OSIRIS-REx probe found evidence that the asteroid Bennu has or had contact with liquid water. The researchers came to this conclusion because of the presence of hydroxylates, molecules that contain oxygen bound to hydrogen atoms. The mission will collect samples of the soil and rocks of the asteroid for analysis on Earth. The return of the probe is planned for 2023.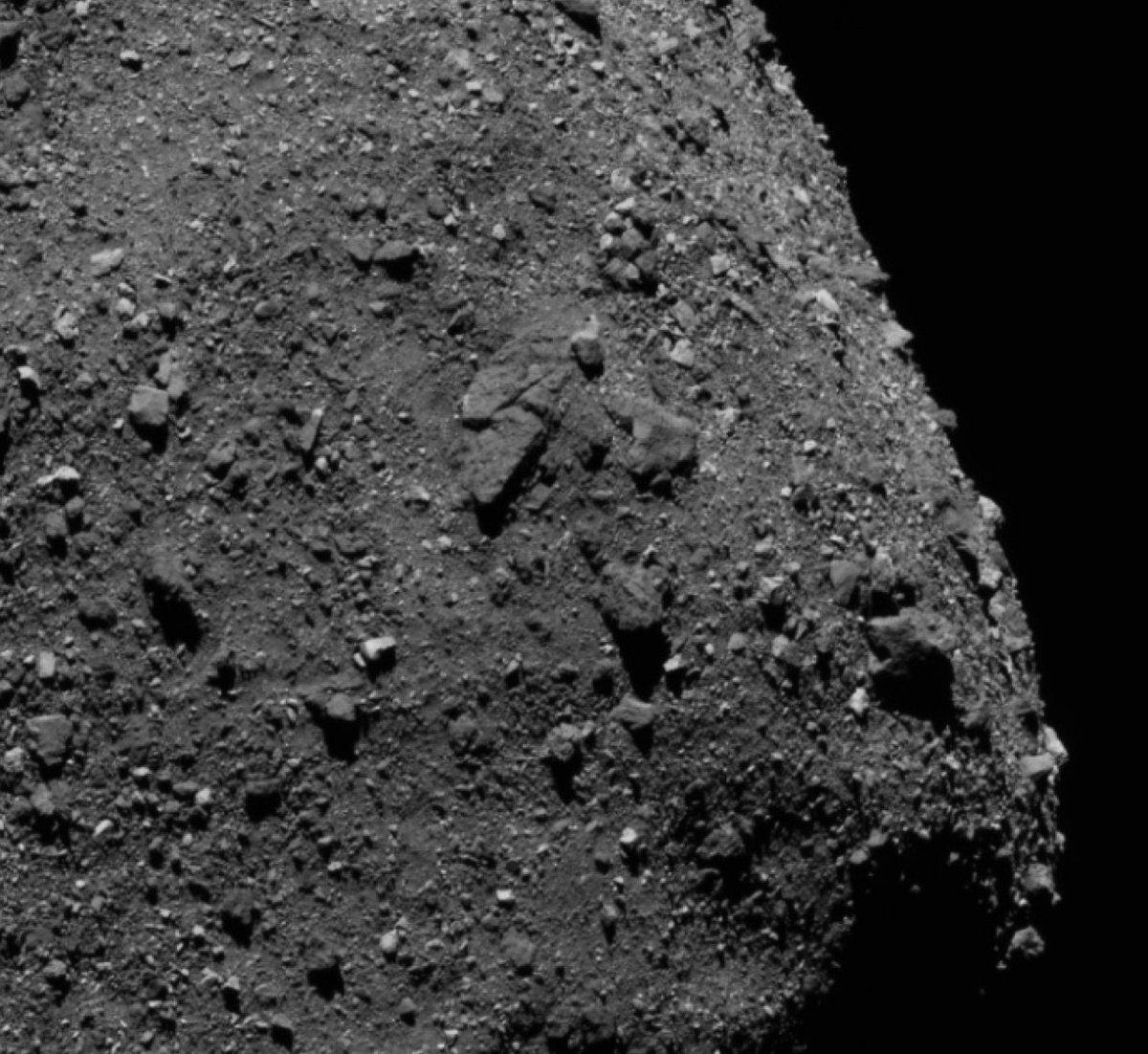 Asteroids are among the leftover debris from the solar system's formation some 4.5 billion years ago. Scientists believe asteroids and comets crashing into early Earth may have delivered organic compounds and water that seeded the planet for life, and atomic-level analysis of samples from Bennu could provide key evidence to support that hypothesis.


see more
a little more science in this December
Discover the farthest planet in the solar system
A team of astronomers discovered a dwarf planet that is 100 times the distance between the Sun and the Earth, which makes it the farthest object seen in the solar system. The scientists have named it Farout. Before the discovery, Eris, which is beyond Pluto, was the most distant object.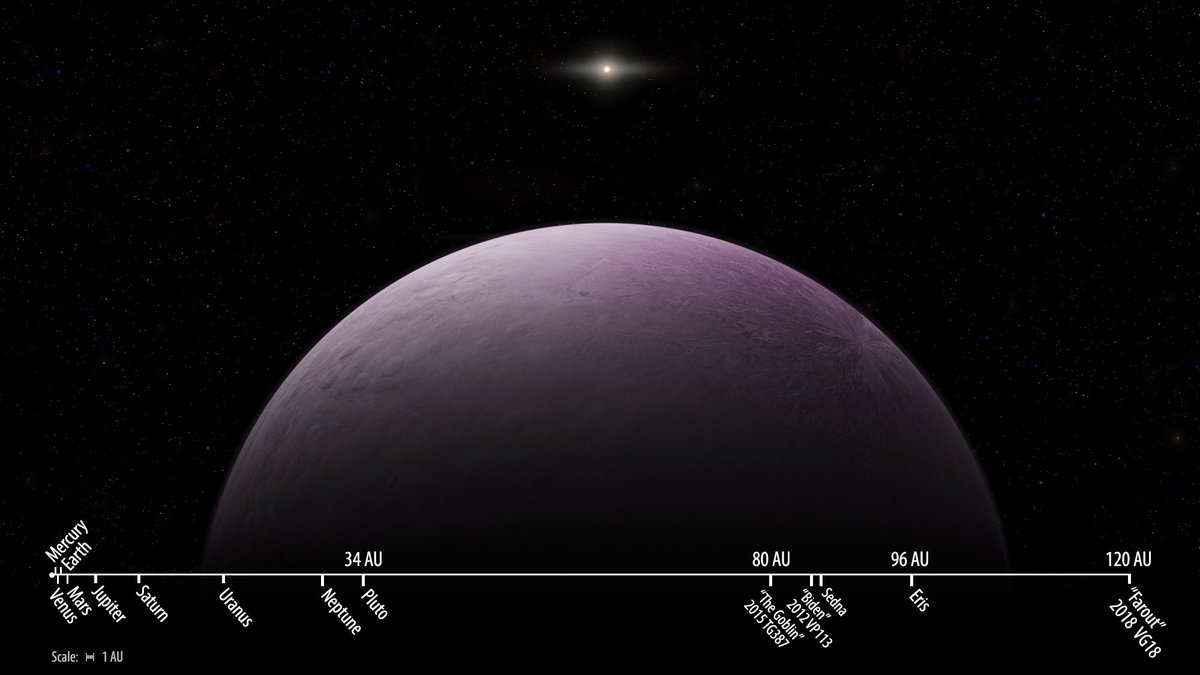 In the outskirts is 2018 VG18 or Farout, a dwarf planet of 500 kilometers in diameter

A US team of researchers has discovered a celestial body located two and a half times farther from the Sun than Pluto, at the end of the Solar System.
see more
Tsunamis in the near future
The melting of glaciers increases the danger of gigantic tsunamis
According to the information detailed in the study, the ice of the glaciers works as support for the surrounding rocks. However, the melting caused by global warming increases the danger of landslides of these terrestrial formations, which when released into the water could generate large tsunamis.

The experts who participated in this study also warn about the indirect consequences of climate change, which increase the frequency of natural disasters in the regions located around the mountains with glaciers.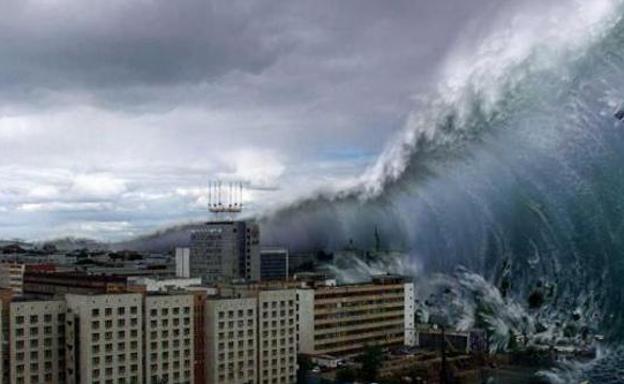 See the whole story here
The biggest meteor shower of the year is coming!
The Geminids, cataloged by NASA as the largest meteor shower, will provide an unparalleled astronomical spectacle starting on Thursday, when they will shine in their maximum splendor and can be appreciated at a glance in places without light pollution.

The fragments of the 3200 Phaethon asteroid will be visible in most of the American continent.


see more
Minimum salary will increase 14.32 pesos as of January 1, 2019
President Andrés Manuel López Obrador
indicates that the increase is the minimum wage for the border.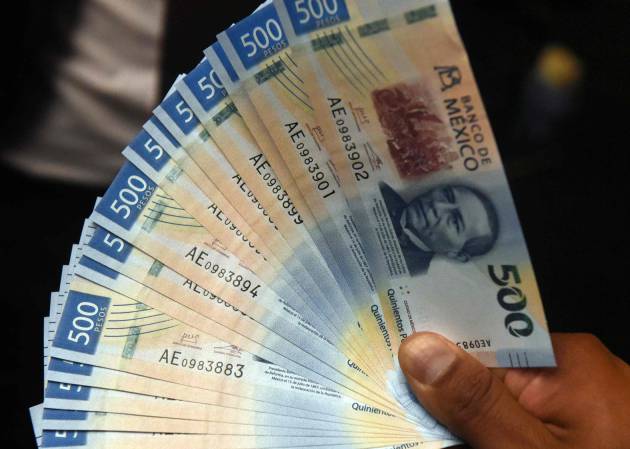 The National General Minimum Wage will be from January 1, 2019 of 102.68 pesos per day, with what is sought to achieve the so-called Welfare Line determined National Council for Social Development Policy (Coneval), reported the Employers Confederation of the Republic Mexicana (Coparmex), which described the decision as historic.


And the Border SMG, applied to the municipalities located in the 25 kilometers immediately to the border. north and some adjoining, of 176.72 pesos.

In the first case, it represents an increase of 16.2% compared to the current 88.36 pesos per day. In the second, 100%, that is, double.
the story here
Millions of dollars in drug money
bought professional soccer teams


A drug trafficker testified at the New York trial of Joaquín "El Chapo" Guzmán that he spent millions of dollars buying professional Mexican soccer teams.
"I spent all my money on cocks, horses, properties, cars, houses, parties and women:' El Chapo trial witness

The trafficker, who according to his own testimony worked for both El Chapo's Sinaloa Cartel and the Juárez Cartel between 1995 and 2003, said he bought the Venados club in Mérida, Yucatán, for between US $600,000 and $700,000 and the Reboceros club in La Piedad, Michoacán, for US $2.2 million.
the story here
AMLO spoke on the phone with Trump
News of December 13, 2018 The president said they talked about migration and the possibility of applying a joint program for job creation in Mexico and Central America. He said it was a call "in terms of respect and friendship."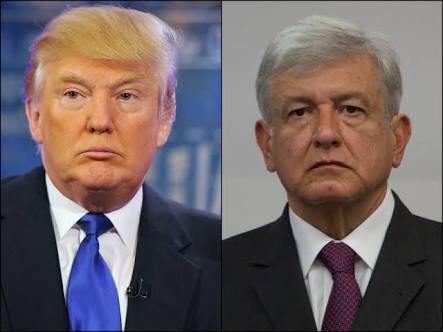 the president of Mexico AMLO said: "Today we talked on the phone with President Donald Trump, in respectful and friendly terms, we discussed the issue of immigration and the possibility of applying a joint program for the development and creation of jobs in Central America and in our country".


More information: here
AMLO announces the disappearance of Seguro Popular
President Andrés Manuel López Obrador reported that Seguro Popular will disappear, a public policy created in 2003 during the government of Vicente Fox. It will be replaced by a system that guarantees a quality service, said AMLO. The program and its resources could be transferred to the IMSS for a new universal health service, media reported prior to the announcement.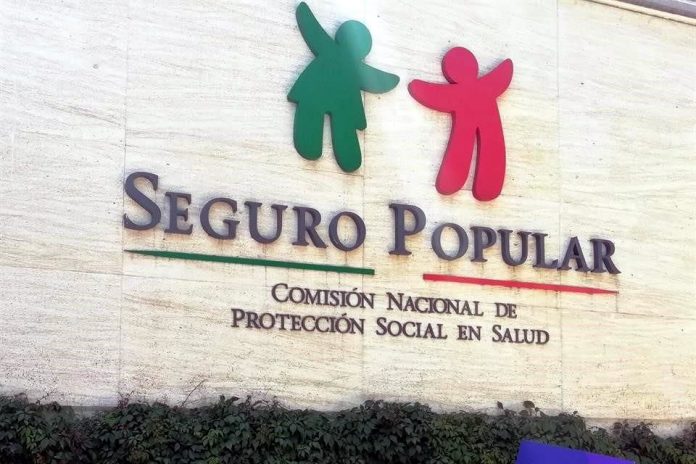 Mexico City. President Andres Manuel Lopez Obrador signed on Friday the agreement to federalize health systems in the first eight entities of the country and integrate a scheme that concentrates in one only the state services of the Ministry of Health, IMSS and Issste. Consequently, announced the president, Popular Insurance will disappear.

The process of federalization will conclude in two years, since every eight months eight new states will be integrated into the new way of operating the public health system in the country.


More information: here
A migrant family's dreams have come true in Mexico and the US
Zamora Fernández family.
Son of migrants who went north returns to Mexico as a professional basketball player





His story, it was related during the ceremony, is an example of what one can obtain through effort and determination. Governor Silvano Aureoles Conejo described Zamora as a role model for Mexican youth.

More information: here

Hotels expect Christmas holiday season
will be the best in 10 years
"Occupation will increase from December 20 when school holidays start and continue until January 6, but the best [period] is the end of the year when a 100% occupancy rate is expected at the beach. Already, there are very few spaces left," García said.

Occupancy is expected to rise from last year's 59% to 70%


Hotel occupancy in Mexico's three largest cities – Mexico City, Guadalajara and Monterrey – over the same period is forecast to be slightly lower than the national average at 65%.
More information: here
Winter storm paralyzes activities in the southeast of the EU
A winter storm that began to lash the southeastern United States, the threat to maintain, millions of people canceled.

More than a thousand flights have been canceled to and from Charlotte Douglas International Airport in North Carolina, according to FlightAware flight monitoring site.
The National Weather Service (NWS) warned that the snowfall could reach this Sunday the accumulations of 30 and 75 years of snow on North Carolina and the South.
see more : click here
AMLO will not donate his salary
Andrés Manuel López Obrador said he can not donate his salary as president of the Republic because "I'm not rich, I live on my income" and "I would not have any way to support my family."
This was because in the morning conference he was asked if he would follow the example of the Secretary of the Interior, Olga Sánchez Cordero, who announced that from December 15 his salary of around 107 thousand pesos will be donated to a home for children with disabilities located in the state of Querétaro, which has been supporting for several years.
see more : click here
The Court Stops the Law That Says
Officials Can not Win More Than President



The suspension of the legislation was granted on the grounds that it could cause irreparable harm to public servants.

Thus, the Congress of the Union should prepare the budget of expenditures next year with the proposals of the agencies and public agencies, respecting the division of powers that in the matter marks the constitution.



see more information: click here


Trump affirmed that Mexico is paying for the wall
The president of the United States assured that, due to the savings that his country is obtaining with the new free trade agreement, Mexico is already paying the border wall. President Andrés Manuel López Obrador said he has not touched the issue with Donald Trump.
President Lopez Obrador said he has not touched on the issue of the wall with Donald Trump, after his counterpart from the United States said Mexico is paying for it.
Maya Train project poses risks to cave systems,
jaguars, experts warn
Construction of the Maya Train on the Yucatán peninsula poses environmental risks to the region's underground water networks and the long-term survival of the jaguar, experts have warned.
The 1,500-kilometer railroad, which will link cities in the three Yucatán peninsula states as well as Tabasco and Chiapas, has been rejected by indigenous communities but its construction was confirmed following a public consultation last month that found just under 90% support for the project.


Emiliano Monroy, a hydrogeologist at Northwestern University in Illinois, United States, is also concerned about the potential impact of train vibrations.
Studies would take at least a year but government wants to begin this month

see more
Viking Real Estate & construction

Office: 327 107 0088
Océano Pacífico Sur 48, Col. Centro,
La Peñita de Jaltemba, Nay.
Half Marathon Sendero del Café in Xalisco
Start the new path in the Half Marathon Sendero del Café in Xalisco, now you have to explore Nayarit and run in the coffee area and enjoy its landscapes. Check the bases and sign up at: www.nayaritcorre.blogspot.mx and at ROOTS Cross training #trailrunning #traildelcafe #Xalisco #Nayarit #nayaritcorre #NayaritEnamora Xalisco Town Hall Tourism Secretary of Nayarit Fiprotur Nayarit
Guayabitos will receive 2019 with pyrotechnics
called: "Festival de Luces"
a great show full of lights and joy
Alejandro Chávez Bustos, president of the Hotel Association of the Municipality of Compostela, informed that Rincón de Guayabitos will offer tourists who visit it this year a fireworks show that will illuminate the Bay of Jaltemba, noting that the show of the midnight will be visible from Los Ayala, La Peñita de Jaltemba and Rincon de Guayabitos, so that visitors staying overnight in the region can see detail pyrotechnics.
Chávez Bustos cordially invites residents and tourists to visit Rincón de Guayabitos, Los Ayala and La Peñita de Jaltemba to enjoy the party specially prepared for them, recommending looking for accommodation with time (www.hotelesdeguayabitos.com.mx/hoteles) ; Authorities have prepared in a coordinated manner a security operation to protect the security of the attendees, with the support of the Tourist and Municipal Police, as well as Transit and Civil Protection and Firefighters of the Government of Nayarit.
see more:
click here
Alejandro Zedillo Therapeutic Massage
Uses massage therapy to alleviate chronic and acute aches and pains, stiffness, limited mobility and other soft tissue problems, due to aging, accidents, injuries, falls, post-surgery recovery, poor posture and workout fatigue.
Alejandro was trained and has practiced in both Mexico and the United States since 2005.
He is certified by the California Massage Therapy Council (CAMTC # 31107) and is a member of the Associated Bodywork and Massage Professionals (ABMP).
Gift Certificates are available in any size.
find it in
Explorenayarit.com
CLINICA DENTAL ABRAHAM´S

Our fundamental objective is to offer the highest quality dental care.
Now we have: "Digital Panoramic Radiographs"

find it in Explorenayarit.com


Ferre- Puertas y Herrajes
Doors and Hardware

We are a company with years of experience in the area, mainly offering the installation of prefabricated doors, but due to the demand of our customers we have increased services, we currently offer pumps for peripheral water, pressurizer, submersible for clean or dirty water and equipment for pool of different capacities, a wide assortment in hardware, tools and LED luminaires.
All services and products are of high quality and are fully guaranteed, and the best, at the most economical prices compared to other establishments.

Oceano Pacifico # 68 (Carrt. Tepic -Pto. Vallarta) La Peñita de Jaltemba
Phone:
327 107 0853
Cell:
322 136 9391
find it in
Explorenayarit.com




Christmas Stocking Campaign 2018


With December just around the corner, it´s time to kick off our annual Christmas Stocking Campaign, but this year there´s a difference.
All of us in the Jaltemba Bay Area dodged a bullet when Hurricane Willa missed us, but unfortunately there was a great deal of damage done in the Northern part of Nayarit. There have been several caravans of aid collected in our area and delivered to the areas hardest hit, but these have focused on basic needs like food and shelter. Now, it's time to look at other needs.
With that in mind, we decided that the proceeds from this year´s Christmas Stocking Campaign will be sent to the schools most affected by the Hurricane. They are Centro de Atención, Múltiple Nu. 3 in Tecuala, Primaria Surco Nuevo in Huajuquilla, Municipio de Tecuala, and Primaria Miguel Hidalgo y Costilla, in Agua Verde, Municipio de Tecuala. Community members and other volunteers are working hard to get the schools ready to re-open as you can see in the photos below. Once the physical facilites are ready, teachers and students will need supplies.

So, what can you give? The short answer is ANY SCHOOL SUPPLY will be appreciated - whether it be basics like notebooks, crayons, pens and pencils, or more 'exotic' items such as markers, glue, colored paper, scissors, teaching aids, or craft items. And of course, PESOS would be greatly appreciated to 'fill the gaps'.
The stockings will be hung at the following locations, from November 29 (Thursday) until December 21 (Friday):
In La Penita: Armando's Joyería, Chasite Cafe, Petra's Community Cultural Centre, Única
In Rincon de Guayabitos: Las Tres Banderas (George's Coffee Shop), Pina Colada
To get the ball rolling, we will have a Kick-off this coming Thursday, November 29 at 10 am at Chasite Cafe. When you are finished shopping in tianguis, drop in and drop off whatever you can offer, and enjoy some of their wares while you are there.
This year in particular, we encourage you to be generous. THE NEED IS GREAT.
With our thanks,
Helma and Nora (Las Tres Amigas)
WhatsApp will not work on some cell phones in 2019






Mexico City: WhatsApp reported that as of January 1, 2018,
some mobile users and platforms will not be able to create new accounts or verify existing ones, although they will be able to use the application.


check in https://www.elheraldo.hn/suplementos/tecnologia/1239298-466/whatsapp-2019-moviles-dejara-funcionar-no-podra-utilizar-
The Tianguis

GUAYABITOS
It will be open weekly, on Mondays from 9:00 am to 2:00 pm.
The Tianguis Lo de Marcos Returns for a new season on November 3rd.
It will be open weekly, on Saturdays from 9:00 am to 2:00 pm.
There will be live music every Saturday.
The Tianguis in La peñita
Returns for a new season on November 3rd.
It will be open weekly, on Thursday from 6:00 am to 2:00 pm.
Circo De Los Niños
Circus Kids San Pancho

We ask volunteers interested in participating in activities with children and adolescents during the cycle from October to December...

Please contact by phone 322 779 1519
Circo De Los Niños
Circus Kids San Pancho

DANCE @ maestr seek. For the cycle, which starts in October and ends in December.

Experience working with children and adolescents. Please send your CV and video shows mail to: circodelosninossp@gmail.com
More info: 322 779 1519
Upcoming Fundraisers in the Jaltemba Bay Area
January 19, 2019 - Cancer de Mama Fundraiser at Zapata 32
January 23, 2019 - J.E.E.P. Fundraiser at the Refugio
January 27, 2019 - Annual Rotary Club of Jaltemba Bay Fundraiser
January 30, 2019 - Women to Women Gala Fashion Show
February 1,2,3, 2019- Cancer de Mama Clinic
February 6, 2019 - Tacky Toorist Fundraiser at Guayabitos Plaza, 5:30pm for The Community Centre

February 7, 2019 -

Horseshoe Tournament Sign up at Mateja's
February 9, 2019 - 20th Annual El Famosa Horseshoe Tournament
9th Annual Jaltemba Bay - La Penita Rotary Club Dinner and Dancing

The Rotary club of Jaltemba Bay will be holding it annual extravaganza again to be held at the baseball park near the Pemex station.

There will be live music, dancing, raffles and an auction. The festivities will begin at 2:00 pm on Sunday, January 27, 2019 with all the proceeds going to local charities.

Women To Women Gala
This year's event is scheduled for January 30th in the Guayabitos Plaza. The theme, for this year, is Lady In Red, so you can bet that there will be a sea of beautiful ladies dressed in many shades of red.

For more information plus some photos from prior years, click here.



Cancer de Mama Fundraiser at Zapata Club 32

Cancer de Mama fundraiser will be at Zapata Club 32 on January 19, 2019. The Oktober-Fiesta will run from noon until 3:00 pm. Cost is 200 pesos, which includes 1 brat and 1 bier.

Wear your finest German attire for a chance to win a prize.



20th Annual & 12 Memorial El Famoso Horseshoe
Tournament

Yes folks, it has been that long. The fun, games and celebration will begin with the signup on February 7th at Mateja's. You must be there to sign up or you cannot play. Sign ups begin at 3:30pm.

The tourney registration begins at 8:30 on the 9th, with play starting at 9:45.

The money raised in this tribute to Roberto Howell goes to the Community Cultural Center.
Charity BINGO was such a big hit last year and raised lots of pesos for GEMA, that the considerate volunteers will once again be hosting it this year.

It will be held at the Seniors' Centre located on Calle Guayamus in La Peñita.

Come on in and check us out on Tuesdays from 2:00-4:00 pm. We have all new games plus a Progressive Jackpot.
GEMA
is a program for abused and abandoned women and children of our community.
The only magazine of the bay

Is a directory where you can find all the restaurants, hotels and other businesses

In addition to the Magazine,
it also has:

* News letters. (Biweekly) with news of the bay
* Forum where you can sign up and see all the topics
* Blogs Where there is information and photos of events
* Besides being a directory for all tourists and people who visit our bay.

It is the only popular digital magazine with very good results.
Cel: 322 139 2895
Office: 327 107 0088
Océano Pacífico Sur 48, Col. Centro, La Peñita de Jaltemba, Nay.
Former Mexican footballers support victims of Willa in Nayarit. donating profits from a "party of legends".
GM opponents wonder about AMLO's commitment to a ban
NGOs say two key senior officials have links to the genetically modified food industry
British artist Daniel Speight is practicing his unique printmaking in Mexico City. A recent work is a perfect reproduction of the National Palace
Mexican and United States authorities have discovered an incomplete illegal cross-border tunnel between the cities of Nogales, Sonora, and Nogales, Arizona
BCS led economic growthBaja California Sur led Mexico in economic growth in 2017 and was the only state that achieved a double-digit expansion of its economy
Oaxaca wins a round in mezcal denomination of origin challenge
Oaxaca won a round this week in its efforts to limit the denomination of origin for mezcal, the state's staple spirit.
Education plan developed in consultation with teachers, parents: AMLO
President López Obrador presented his new education plan, which cancels the 2012 education reform introduced by the previous government
A

Big Thank You
to everyone that's feeding me with your wonderful photos and stories. Please send more as my inventory is running very low, so if you have some photos or stories you would like to share, please send them in for future issues of this newsletter. Smile!
Muchas Gracias.

email: rossie182@hotmail.com




Start the season
Handmade Tianguis
Tianguis markets are the place to shop in Mexico for just about anything you can imagine. View the list of tianguis below under what's happening to see which are open and which are about to open..
It is worth your time for a fun visit. For more information visit here.

Place your business, rental or for-sale add here for maximum exposure.
Contact:
Office: 327 107 0088

Arq. Rosy Martinez: 322 139 2895

Lic. Rosy Camacho: 322 140 9657

normstir36@hotmail.com
normanlutgen@gmail.com
What's Happening

Upcoming Holidays & Events
December 1 - New President of Mexico Takes Over

December 2 - Hanukkah

December 3 - International Day of People with disabilities.

December 7 - International Civil Aviation Day.

December 9 - International Day against Corruption.

December 10 - Day of the Clown in Mexico

December 12 - Our Lady of Guadalupe Day

December 18 - International Migrants Day

December 20 - International Day of Human Solidarity.

December 24 - Nochebuena

December 25 - Navidad / Christmas

December 26 - Boxing Day

December 28 - Day of the Innocents

December 31 - Pyrotechnics in Guayabitos "festival de luces"

January 1 - Año Nuevo - New Year's Day

January 4 - Journalist Day

January 6 - Holy Kings Day
Ongoing Events
Mondays – Tianguis Market in Guayabitos
Tuesdays

–

Mercado San Pancho
Thursdays – Tianguis Market in La Peñita Open all year
Fridays -- Tianguis Market in Las Varas Open all year

Fridays -- Sayulita Market, Closed for he season

Saturdays - El Tiburon Market, Guayabitos Plaza, 9:00 to 1:00

Saturdays - Tianguis Lo de Marcos

Sundays -- La Cruz Sunday Artisan's Market
Notes: Mondays & Thursdays – AA Meetings in English, Guayabitos
Tuesdays - Beach Cleanup, Guayabitos near Estancia San Carlos Hotel, 7:00 am and everyone is encouraged to pitch-in
There are too many upcoming events to share here.
View the Explore Nayarit calendar for a complete list of upcoming events,
classes, tours and other activities...
and don't forget to add your event for everyone to see.

No matter whether you're looking for an upscale resort, all-inclusive hotel, beachfront rental home, quaint Bed & Breakfast or RV park for your rig – here at Explore Nayarit, there's something for everyone and every budget.



We want to recognize the following rental clients for their
continuing confidence in and recent support of ExploreNayarit.com
for their advertising needs.

SPONSORED LISTING
Condos Casa Rey
Los Ayala

8 spacious oceanfront condos with granite countertops, stainless appliances, satellite TV, WiFi, daily maid service, laundry room, outdoor barbecue and swimming pool.
Read More

SPONSORED LISTING
Los Compadres Resort
La Peñita

1-2 bedroom spacious suites with fully-equipped kitchens, private balconies and views of the entire bay. Restaurant onsite. Stay for a week, month or longer.
Read More



Hotel Estancia San Carlos
Guayabitos
Our colonial and modern beachfront hotel offers the best quality, warm service and a quiet place to relax.
We have 58 spacious and comfortable rooms, bungalows, junior suites, master suites and duplexes to choose from – all surrounded by beautiful manicured grounds, paved walkways, shaded palapas and two swimming pools with ocean views.


Bungalos Las Iguanas
Los Ayala
Located in the small picturesque town of Los Ayala, just south of Rincon de Guayabitos, this rental complex has just 11 - 1 & 2 bedroom units. Complete kitchens a large pool and air conditioners, you will find this your perfect place to relax and enjoy small town Mexico.
Guayabitos Casa Encantada
Guayabitos
A place to relax and renew your spirit!
Guayabitos Casa Encantada awaits your arrival for a relaxing holiday at the beach.
We have 3 deluxe suites for your enjoyment. Two are overlooking the pool and beach and the third enjoys a spectacular view of the mountains.
Click here
for more information.
Casa Ayala Beach House




Los Ayala


Just a few st

ep

s to the beach at this 3 bedroom, 2 bath beachfront home. Fully equipped kitchen, outdoor gas grill, satellite TV, WiFi. This casa is ideal for groups up to 20 persons. The pool next door at Condos Casa Rey is also available.
Learn More




List YOUR Hotel or Rental or your Home For Sale Here

Add your hotel, home, condo or other vacation rental here to reach our entire community, plus hundreds of daily visitors.
Learn More







Did you enjoy a great meal, find a great deal or get great service? Why not take a few minutes to write a recommendation for your favorite places to help other locals and visitors in their trip planning and research. Here's what people are saying..
Los Compadres Resort
We stayed here a while ago for four weeks. What a joy it was to get up and drink our coffee every morning on our balcony with the incredible view of Jaltemba Bay. The suites are a great size, have everything that you need and George and Loretta are the most wonderful hosts. It is a ten minute walk into the town and an easy twenty five minute walk to Guayabitos. Don't forget to visit George and Loretta's Hilltop Refugio as well and see the incredible facility they've built to help rescue and treat all kinds of animals. We highly recommend Los Compadres.
Hamaca Maya
This is your one stop shop for the largest and most beautiful selection of hammocks in all of Mexico. Don't bother wasting time elsewhere. If you're looking for a hammock-THIS is the place. If you're looking for a lame Tshirt or trinket that can be found anywhere else in Mexico, then move on. If you want unique and fun take home prezzies for friends, family and yourself... then don't miss this amazing little gem in La Penita. And the bonus is the owner is as colourful and vibrant as the cool stuff she carries. We love it and never miss an opportunity to check it out when we're there. Absolutely FIVE star worthy.
Buhardilla Restaurant
- Guayabitos
My wife and I ate here Saturday night Feb 10, and it was great. Our table wasn't the best but I was late making the reservation and it was the only table for 2 left so you take what you can get. My wife had the raviolis and they were excellent although a very small serving. If it would have been me who ordered them I would have been left hungry and upset. For her, it was barely enough and she ate several pieces of the delicious bread they served with the meal to fill up. I had the fettuchini carbonarra and it was delicious and almost more than I could eat. The sauce was excellent and the pasta was cooked to perfection. Service was prompt and courteous from a waitress who spoke perfect English, and prices were certainly not out of line. All in all a very enjoyable evening! Murray Dryburgh
---

Restaurants, Shops, Activities & Businesses
Please support these and other local businesses that make our website and these newsletters possible through their advertising. Thank you!
For a listing of restaurants that are open and ready to serve you, click here.
We want to recognize the following clients for their continuing confidence in and recent support of ExploreNayarit.com for their advertising needs.
* * *
We have been in the business of serving our neighbors here in the Jaltemba Bay area for over 20 years.
Call us for all your construction projects, or if you are looking for that perfect casa or empty lot to live out your dream.
Visit our web page here.
---

Explore More of Nayarit, Mexico

Whether you're visiting for the first time or live here full time, Explore Nayarit has everything you need to know...
From quaint fishing villages to secluded hideaways, the charming coastal towns and beaches are waiting to be explored.




Our team has put together our TOP 10 favorite things to make sure you take advantage of everything our area has to offer.




Eat + Drink


Search our Restaurant Guide to decide where to eat, drink or dance the night away.