The Michigan Activity Pass program is celebrating its 15th birthday in 2022! MAP passes are available for over 450 partner destinations across the state, from Monroe to Copper Harbor and everywhere in between! With your Tecumseh District Library Card, you can get free or discounted passes to Metro and State Parks, campgrounds, museums, and many other attractions. "Check out" Michigan with a Michigan Activity Pass today, available exclusively through your Michigan public library!
We've started a seed library at TDL this spring, with lots of varieties for patrons to try. The seeds are free, so make your choices and try them out! We hope that once the plants are grown, some of the seeds will be dried and returned to the library for others to plant next year. We received many generous donations from seed companies and we purchased some seeds too, to get the project started. Stop in and see what might be fun to grow this summer.
A place to look for more information on seed libraries is at Michigan Seed Library
https://miseedlibrary.org/
Fun fact: Michigan has close to 100 seed libraries!
2022 Spring Author Series
The purpose is to meet up with other area walkers to explore local parks, trails and landmarks.

Participants can expect areas of steep terrain, possible trail obstacles and Michigan woodlands natural conditions. Bug spray, appropriate foot gear and bottled water are recommended. In an event of a thunderstorm, the walk will be cancelled for that month.
TDL will host a Walking Club the second Wednesday of the month (May through October) from 10 am to 11 am.

The walks will be held at the following locations:

Brookside Cemetery – May 11th
Kiwanis Trail – June 8th
The Trails at the Frank & Shirley Dick Family YMCA – July 13th
Hidden Lake Gardens – August 10th
Indian Crossing Trails Park – September – September 14th
Ives Road Fen Preserve – October 12th
Digitized Tecumseh Herald
One of Tecumseh District Library's long-term goals became a reality on Friday, April 1st when the public gained online access to the recently digitized Tecumseh Herald newspapers from 1940 to 1980. American Digital Memories, LLC., in Broken Arrow, Oklahoma, digitized 31 reels of 35 mm microfilm of the Tecumseh Herald Newspaper from 1940 to 1980, converting approximately 31,000 images (1,000 per reel) to searchable PDF formatting. Piper Mountain Webs assisted with the downloading of the searchable PDFs to the Tecumseh Herald webpage, which can be accessed from TDL's website:
http://www.tecumsehlibrary.org/Pages/Index/204441/tecumseh-herald
The digitization of the newspapers is made possible through the generosity of the Friends of TDL.
Future plans include digitizing Tecumseh Herald newspapers from 1850-1940.
Click on any of the above images for more information and to reserve a copy. More selections may be found in the
library catalog
. Others can be found on
hoopla
or
Libby
.
For more ideas about what to read next, check our displays throughout the library, browse our
Staff Reviews
, or pick up a copy of
BookPage
, available at the Circulation Desk.
The Lincoln Highway


by Amor Towles
read by Edoardo Ballerini, Marin Ireland, and Dion Graham
TDL owns this title in
regular print
and on
audio
.
If you like a little nostalgia, some drama, and a lot of good stories woven into one, here is the book for you!

The narrative takes us back to 1950s Nebraska. Newly released from a juvenile correctional facility, 19-year-old Emmet Watson returns home to find his father deceased, their farm foreclosed and himself in charge of his 8-year-old brother, Billy. When they pack up their few belongings, they find 8 postcards that had been written to them by their mother who had left them shortly after Billy's birth, and withheld from them by their hurting father. With nothing to lose, they decide to trace their mother's tracks along the Lincoln Highway all the way to San Francisco. Fate, however, in the form of two stowaways from the work farm, takes them first into the totally different direction, to New York City.

This is an amazing book. It is a story of stories. Emmett and Billy meet a lot of different people on their involuntary road trip to New York and everyone has their own tale to tell. I was amazed how Amor Towles managed to weave all these different characters and their stories together without making it sound contrived or unnatural. The author's lyric prose conveys each nuance of emotion to the reader. I find that drama and tension, at times, come across much more effectively with gentle prose than with crass and descriptive language.
Earphone and Audie Award winner, Edoardo Ballerini, carries the majority of the book. He narrates all but two of the figures in the book. With his soft intonation, he manages masterfully to carve out Emmett's empathetic nature and helps the reader understand, beyond the author's words, some of Emmett's decisions.

In addition to Edoardo Ballerini, the audio book is enhanced by the voice talents of Marin Ireland and Golden Voice Narrator, Dion Graham. His sonorous baritone is a natural fit for reading the character of war veteran Ulysses and his story. Marin Ireland is narrating Sally, a family friend who took care of Billy during the time when his father was sick and Emmett was at the work farm. Ireland perfectly captures Sally's no-nonsense nature and her loyalty and love for Billy and Emmett.

I loved the character of little Billy! Even though there is plenty of drama throughout the book, it was never overwhelming, because of Billy, his precociousness and for him saying just the right thing at the right time. Again, Edoardo Ballerini delivers Billy quite perfectly and exactly as befits an 8-year-old with too much knowledge of history.

If you are up for a 10 day road trip, get in the blue Studebaker with Billy, Emmett and a host of characters you won't forget anytime soon.
Monday, May 2, 2022
Grand River Avenue: Michigan's Route 66
on Zoom
(Registration Required)
7:00 PM - 8:00 PM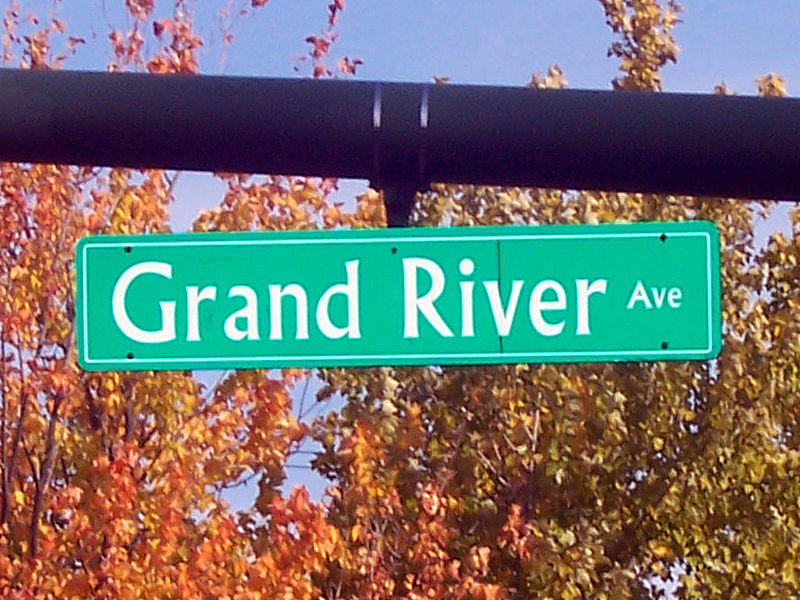 Stretching from Detroit to Muskegon, Grand River Avenue can be thought of as the "Route 66" of Michigan. Jon Milan and Gail Offen, authors of Grand River Avenue: From Detroit to Lake Michigan, will highlight the fascinating history of the road—from footpath to stagecoach route, plank road to two-lane highway— through rare photos and lively anecdotes.
This special event will also be streamed on Facebook Live, which can be viewed from the library's Facebook page, https://www.facebook.com/Tecumseh-District-Library-192148050127/.
Tuesday, May 3, 2022
Lore & Legends: Tecumseh:
Spring Hike
(Registration Required)
6:00 PM - 8:30 PM
Ever wonder why we call it the Indian Crossing Trails? Discover the legends and lore of this spectacular park as guide Mickey Alvarado leads you on a 2.5-mile evening tour. Plant enthusiast Bob Smith will also point out native plants of Lenawee County as we walk along the trail. Remember to bring your camera so you can capture the flora, fauna and natural beauty of the Indian Crossing Trails.
This is an intermediate level trail walk. Participants can expect areas of steep terrain, possible trail obstacles and Michigan woodlands natural conditions. Bug spray, appropriate foot gear and bottled water are recommended.
Hike begins at the Burt Street entrance. Rain date is Thursday evening, May 5th.

LOCATION: Indian Crossing Trails Park
Burt Street Entrance

Wednesday, May 4, 2022
Juicing 101:
A Crash Course to Get You Started
(Registration Required)
7:00 PM - 8:00 PM
Free seminar with Sarah Verlinde of Nourish Juicery & Kitchen and nutritional consultant Mardelle Shaffer will highlight juicing, the benefits, types of juicers, why should you juice, what to juice, how to store your juice, various health programs that use juicing as their foundational programs, resources to consult for juicing recipes…If you want to take your health to the next level, this seminar is for you!
Thursday, May 5, 2022
Ten Sicilian Words that You Ought to Know
(Registration Required)
7:00 PM - 8:00 PM
The Sicilian dialect is so original and authentic, that one never can confuse it with any other Italian dialect. Like everything else on the island (architecture, cuisine, art, etc.), it reflects the strong influence of neighboring cultures - Arab, Greek and others.
Edward Jones financial advisor Frank Zanger has selected for you 10 of the most popular Sicilian words that you should learn before the trip to Sicily.
Before joining the Edward Jones team in 2019, Frank had a career in banking, including serving as Relationship Coordinator for Monroe Bank & Trust in Tecumseh. He is an active member of the Eastern Michigan University Sigma Nu Alumni Association and has served as the alumni advisor for the chapter for 10 years.
Tuesday, May 10, 2022
Cheers to Michigan Craft Cocktails
7:00 PM - 8:00 PM
Authors Tammy Coxen and Lester Graham have stirred up a rich history of mixology in the Mitten with their new book! An intoxicating collection of recipes and stories, Cheers to Michigan: A Celebration of Cocktail Culture and Craft Distillers gets to the bottom of craft cocktail culture in our beloved state.
Tammy Coxen is the owner of Tammy's Tastings in Ann Arbor, Michigan, where for over a decade she's created unique food and drink experiences for clients. She teaches public cocktail classes at The Last Word and enjoys sharing her cocktail enthusiasm with private and corporate groups large and small.
Lester Graham is a nationally award-winning reporter at Michigan Radio and host of Stateside and The Environment Report, where he covers a wide range of news and policy issues in the state.
The pair currently host a cocktail segment on Michigan Radio (NPR) called Cheers! Their collaboration book, Cheers to Michigan, is based on this segment. They have pulled 45 of their favorite recipes off the shelf and added a twist of recommendations for what Michigan spirits to use. By topping it all off with stories of Michigan's drinking history and award-winning cocktail bars, Tammy and Lester have concocted a potent must-have for your book collection.
Copies of the book will be available for purchase and signing.
Thursday, May 12, 2022
Taste of Barbecue
(Registration Required)
7:00 PM - 8:30 PM


Keegan C. Rodgers, owner of The Lakehouse Bakery in Chelsea, leads this lively class! Get ready to elevate your game on the grill! Learn the basics of a good BBQ technique for a variety of meats - from smoking and roasting to braising and grilling. Keegan will also cover the ever important sauce and the many varieties found regionally around the US.
The nonrefundable materials fee is $3. YOU ARE NOT REGISTERED UNTIL YOU PAY THE NONREFUNDABLE MATERIALS FEE AT THE CIRCULATION DESK AT THE LIBRARY.
Tuesday, May 17, 2022
History of Lenawee County Churches
7:00 PM - 8:00 PM
Explore the 19th century history of Lenawee County churches with local historian Bob Wessel of the Lenawee County Historical Society and Lenawee County Family Researchers. Learn about their founding and growth before the turn of the century. A slide show will include photographs of early church edifices, preachers and pastors.
Tuesday, May 24, 2022
Pub Trivia Night with Sporcle Live
7:00 PM - 9:00 PM
Play trivia with Sporcle Live at 7 p.m. and 8 p.m. and win great Tecumseh Brewing Company prizes each game. Reference/Local History Librarian Chuck Harpst will be available to answer your library questions.

LOCATION: Tecumseh Brewing Company, 128 W. Chicago Blvd.
Teen Homework Help and Readers Advisory
Every Monday, Wednesday, and Friday
3 pm - 4 pm in the Teen Area
Every Wednesday in May
TDL Tabletop Game Day
3:00 PM - 5:00 PM
Join in the fun at TDL with game days! Join Beck and Brock as they host chess, Magic the Gathering, and other classic and timeless games. This event will meet weekly after school on Wednesdays, for the month of May.

CONTACT: Beck Skiba-Thayer
(517) 423-2238
bskiba-thayer@tecumsehlibrary.org
LOCATION:
Tecumseh District Library
Lower Level
Wednesday, May 18, 2022
Sidewalk Chalk Art
3:00 AM - 4:00 PM
Flex your creative and artistic muscles and create your own master piece on the sidewalks outside of the library. Enjoy the sunshine, brighten the area, and maybe win some cool prizes!
Monday, May 23, 2022
Paper Airplane Contest
3:00 PM - 4:00 PM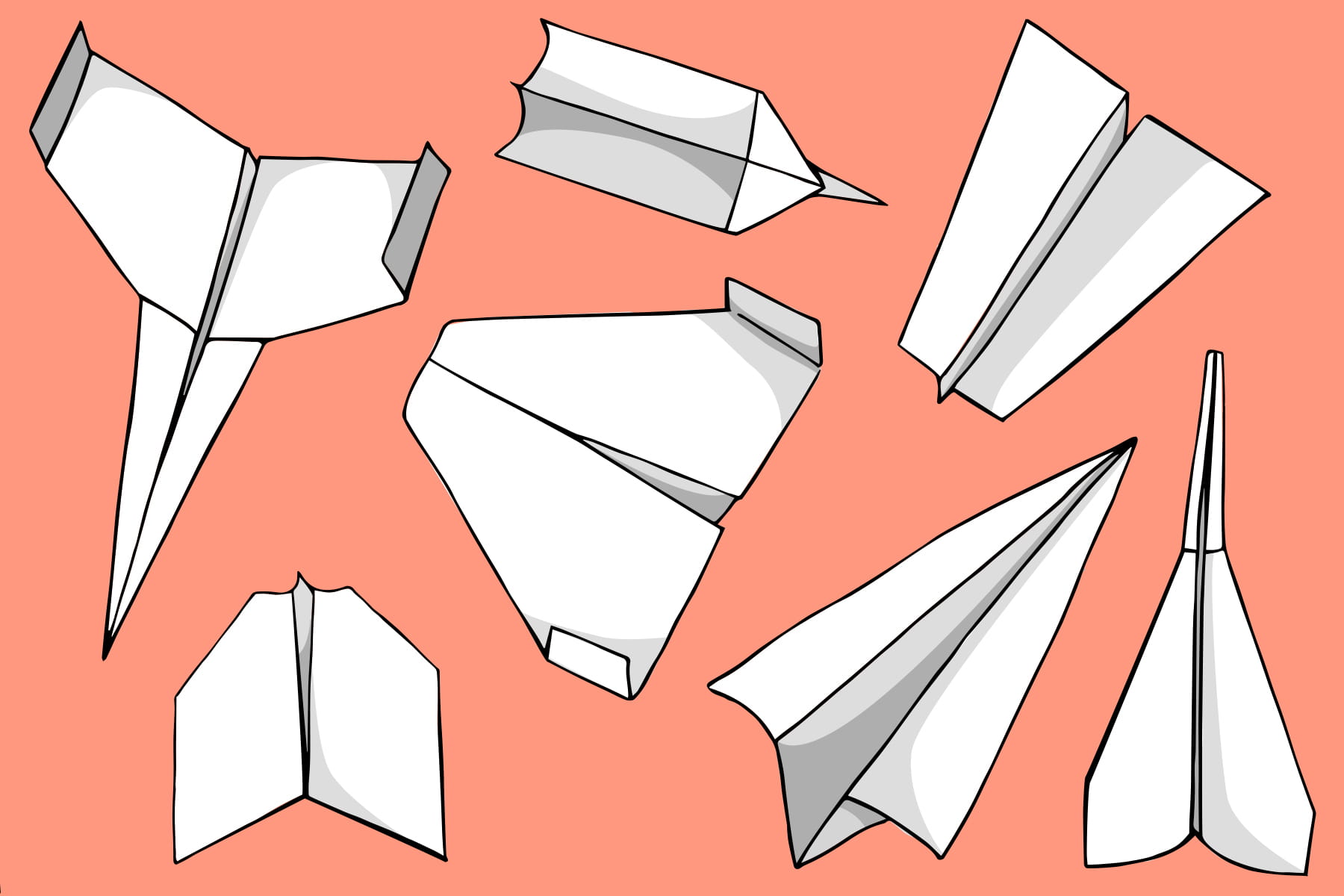 Engineer your own paper airplane and compete against your friends in a variety of competitions. Whose plane will fly the furthest? Whose plane will stay airborne the longest? Whose plane can fly the most accurate? Put your design and flight skills to the test for bragging rights and prizes!
Teen Grab and Go Art
May
Grab & Go Art Kit:
Friendship Bracelets
For more information about
all upcoming events,
CLICK HERE
---
06/01/2022
Teen Summer Reading Program begins
---
06/06/2022 7 pm
The Woman who Dressed Hollywood
on Zoom
(Registration Required)
---
06/07/2022 7 pm
Lake Monsters of the Great Lakes
---
06/08/2022
Registration for Children's Summer Reading Program Begins
---
06/08/2022 10 am
Walking Club
Kiwanis Trail
---
06/08/2022 1 pm
Book Bingo
(Registration Required)
---
06/09/2022 7 pm
Shock Waves From Stonewall:
LGBT Liberation in Michigan
on Zoom
---
06/15/2022 3 pm
Afternoon Book Club
The Midnight Library
---
06/20/2022 7 pm
Evening Book Club
The Personal Librarian
---

Introducing a new free early literacy program which encourages you to read 1,000 books with your child before he or she begins kindergarten!
The program entails reading any book to your newborn, infant and/or toddler before they start kindergarten. It may sound hard to do, but it really is not! If you read just one book a night together, you will have read 365 books in a year!
Check online for all the fun details and register HERE.

Please contact Mrs. Reasoner at mbreasoner@tecumsehlibrary.org or 423-2238 if you have any questions!
ONLINE STORY TIME: SHORT AND SWEET
BOOK RAINBOW: A Colorful Story Time
BOOK RAINBOW:
A Colorful Story Time
Features books highlighting the different colors of the rainbow!
Tuesday, May 24th
from 6:45 p.m. to 7:15 p.m.
Join Mrs. Reasoner (and her Producers George Reasoner and Gina Walmsley)
for another TDL Virtual Story Time on FACEBOOK LIVE on the Library's Facebook page!
Wear your favorite colors of the rainbow!

Designed for 3-year-olds through 2nd graders, but everyone is welcome!

Registration is preferred for first timers so that reminders and info about future programs can be sent!
Wednesday, May 18, 2022
Stories with a Splash
10:00 AM - 11:00 AM
Tecumseh District Library is pleased to announce a new program in partnership with the
Tecumseh Community Pool!
"STORIES WITH A SPLASH!"
The program includes stories, songs and open swim designed for fifteen 3-year-olds to 5-year-olds and their caregivers.
Click HERE to register!

LOCATION: Tecumseh Community Pool
Conde Nast Traveller
"Get the latest travel news, guides, tips and ideas. See photos and slideshows of the most beautiful places, best vacation spots and places to visit."
Summer Hours

Monday- Thursday
10 am - 8 pm

Friday-Saturday
10 am - 5 pm

Closed on Sundays
May-Oct.
We will be closed

Memorial Day
Monday, May 31, 2022
May
Meetings
TDL Board of Trustees
3rd Tuesday
May 17, 2022
5:30 pm
Tecumseh District Library
Lower Level
---
Friends of the Tecumseh District Library
There will be no
Friends of the TDL Meeting
in May 2022
---


Friends of the
Tecumseh District Library
Book Sale
1st Saturday
May 7, 2022
10 am - 2 pm
Donations Wanted
We are in need of used books for the Friend's Book Sale. Children's books are especially needed.
Wednesday, May 11, 2022
Walking Club
10:00 AM - 11:00 AM
Meet up with other area walkers to explore local parks, trails and local landmarks. We will walk 30 to 45 minutes each month. Participants can expect areas of steep terrain, possible trail obstacles and Michigan woodlands natural conditions. Bug spray, appropriate foot gear and bottled water are recommended. In an event of a thunderstorm, the walk will be cancelled for that month.
In May, the group will be walking at Brookside Cemetery, which is located at 501 N. Union St. We will meet at the mausoleum.
Wednesday, May 18, 2022
Book Bingo
(Registration Required)
1:00 pm - 2:00 pm
Play bingo to win books and other prizes, have fun and make new friends. All adults are welcome to play.
Social distancing will be practiced.

CONTACT: Chuck Harpst
(517) 423-2238
charpst@tecumsehlibrary.org

Location: Tecumseh District Library
Lower Level
There is no Afternoon or Evening Book Club scheduled for May.
We will meet again:
June 15, 2022 3 pm
June 20, 2022 7 pm
CONTACT: Sonja Downey
(517) 423-2238
sdowney@tecumsehlibrary.org
LOCATION: Meeting Room B
Printing Options



Patrons may print from our public computers with a TDL library card, or from our Express computer without a TDL library card. We also will print for patrons if neither of these options works.

Our policy:
We will print as staff time allows.

Please wait to pick up printing until receiving email notification that the print job is complete.

Black and white printing is .10 per page with a TDL card and .20 per page without one.

Color printing is .50 per page with a TDL card and .75 per page without one.
We invite you to enjoy our many services, including:
CDs
DVDs & Blu-Ray
Audio books
eBooks
Periodicals
Video Games
Public access computers
WiFi
Printing
Fax Service
Copy Machine
Quiet study rooms
Take-Read-Return Books
Early Literacy Stations
Notary Public
Ancestry Library Edition
THS Digitized School Yearbooks
Digitized Tecumseh Herald Newspapers from 1850-1940
For more information, CLICK HERE.
The following benefits are always available to

TDL Cardholders

:
Discounts on copies and faxes: 10¢ B/W copies, 50¢ Color copies and 50¢ FAX
Discount on Notary services: $1.00/document
One-on-one assistance with personal electronic devices including e-readers and phones
Libby for free e-books, audiobooks, & magazines.
Unlimited internet access on public use computers
Online and remote access to

America's News database
hoopla Digital for

ebooks, music, movies & more
Michigan Activity Pass "Check out" FREE or discounted admission passes to hundreds of Michigan state parks, campgrounds, museums, trails, arts & cultural destinations, and more.
---
A journey is a person in itself; no two are alike.

– John Steinbeck