Psst!...Take a sneak peak at "The Magnificent Cavern of Treasures!"
Summer Gathering at the Pavilion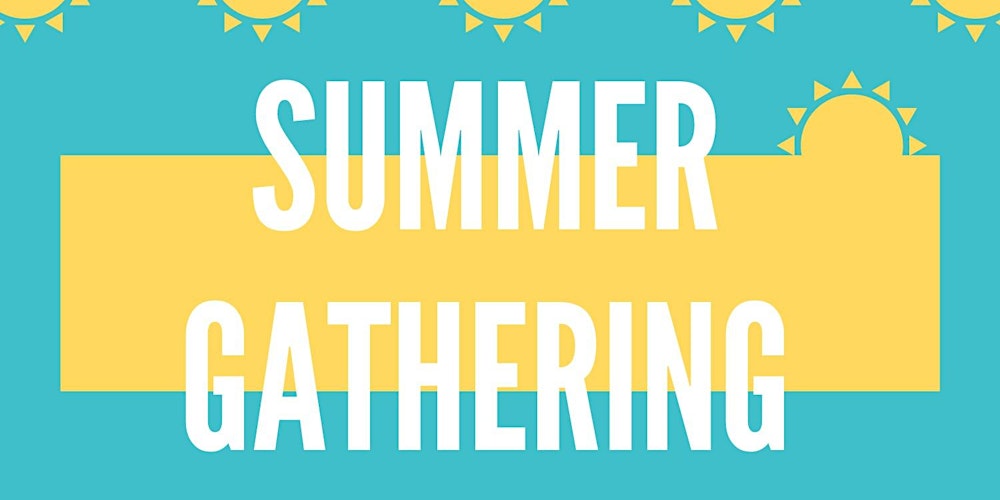 Wednesday, July 20, 2022
1:00 PM - 4:00 PM
(Registration Required)

Enjoy a summer afternoon at Tecumseh United Methodist Church pavilion with your friends and fellow readers by playing bingo, discussing Marie Benedict and Victoria Christopher Murray's book, The Personal Librarian, and feasting on light refreshments.
Book Bingo begins at 1 p.m. with light refreshments to follow at 2 p.m. The afternoon will conclude with a book discussion at 3 p.m.

LOCATION: Tecumseh United Methodist Pavilion, 605 Bishop Reed Dr.


A Reminder from Circulation Supervisor Sonja Downey


Tecumseh District Library's main source of funding is from our community property taxes. As stewards of taxpayer dollars, the library is anxious to retrieve unreturned materials so we do not have to spend valuable tax money on replacement materials. As you may imagine, a lot of time and effort goes into the process of retrieving overdue materials, but through the use of our system we save close to $10,000 each year in replacement costs.

If material is not returned to us by the due date, we send out a first and second notice by email or letter. We follow this up with a phone call as a reminder that materials are overdue. After that we send a third letter in the mail, followed by another reminder phone call. We then send out a certified letter, alerting our patron that items are still overdue and that we have begun our long overdue procedure. A final attempt by phone is made to reach a patron and request return of the materials.

After one hundred days, a patron's account (with overdue materials exceeding $50 in replacement costs excluding any fines and administrative costs) is submitted to the Prosecutor's Office to assist the library with retrieval.

It is of the utmost importance that our patrons keep their contact information – email, phone number and address – updated. This is essential so that we can make contact about items that may have been forgotten or misplaced. Keeping records current will help us work with our patrons to get materials returned to the library. Thank you so much for your help with this!
Click on any of the above images for more information and to reserve a copy. More selections may be found in the
library catalog
. Others can be found on
hoopla
or
Libby
.
For more ideas about what to read next, check our displays throughout the library, browse our
Staff Reviews
, or pick up a copy of
BookPage
, available at the Circulation Desk.
Audiobooks With Sonja
One Italian Summer


by Rebecca Serle, read by Lauren Graham
TDL owns this title in regular print, large print, and on audio.

There is something very magical about Rebecca Serle's writing. After reading her debut novel "The Dinner List", I spent weeks writing and revising my own list of guests before realizing that an extraordinary birthday party as described in the book was never even remotely in my stars. The writing in "One Italian Summer" is equally realistic, thought-provoking and gripping.

When Katy's mother, Carol, dies of cancer, Katy is utterly bereft. Not only has she lost her beloved mother, but also the truest and best friend she has ever had. Trying to make sense of her new life, Katy decides to go on the trip to Italy that was booked for her and her mother. Hoping to find solace and answers in scenic Positano, Katy also finds her mother, young, healthy and quite different from the woman who dedicated her life raising her.

The book starts out with the funeral of Katy's mother. Told in the first person, Serle describes Katy's grief realistically, in easy language without fanfare, just down to the bone. When Katy then meets her young mother in Italy, she is at first struck at how different Carol is, how carefree, spirited and even slightly rebellious. In the course of a short week, Katy realizes that her perfect mother who had a solution to every problem, was once young and clueless too.
I chose this audio book as much for its narrator as for its author. Lauren Graham gives a brilliant performance. She pulls all the acting stops in the first chapters describing Katy's loss. Graham reads at a slightly faster pace than what can usually be experienced in audio books, but it works perfectly. The words are gushing from her mouth which is a great way of displaying distress. Graham does not use much voice inflection or accents in her rendition which does work well with the first person narrative. At just the right places, her voices catches ever so slightly as if it was about to break. As a listener, I wanted to draw Katy close and help ease her pain.

This book pays homage to parents dedicating their lives to their children and to Italy. Even though the beginning of the book deals with Carol's death and Katy's grief, it is as much about summer, sun and the breathtakingly picturesque coast of Amalfi. Needless to say, there is lots of mention about gelato and pasta. This is a summer read of a slightly different kind.

The reader never really finds out how Katy manages to go back in time. However, as with Rebecca Serle's other books, the message she conveys excuses the lack of logic. There is not much explanation how Katy ended up in 1992. I honestly did not miss it either. The happiness and relief of Katy meeting her young mother was so rewarding that it did not matter to me at all how it came about.
We've started a seed library at TDL this spring, with lots of varieties for patrons to try. The seeds are free, so make your choices and try them out! We hope that once the plants are grown, some of the seeds will be dried and returned to the library for others to plant next year. We received many generous donations from seed companies and we purchased some seeds too, to get the project started. Stop in and see what might be fun to grow this summer.
A place to look for more information on seed libraries is at Michigan Seed Library
https://miseedlibrary.org/
Tuesday, July 5, 2022
Pub Trivia Night with Sporcle Live
7:00 pm - 9:00 pm
Play trivia with Sporcle Live at 7 p.m. and 8 p.m. and win great Tecumseh Brewing Company prizes each game. Reference/Local History Librarian Chuck Harpst will be available to answer your library questions.

LOCATION: Tecumseh Brewing Company
128 W. Chicago Blvd.
Saturday, July 9, 2022
Pop-up Library
at the Tecumseh Farmers Market
9 am-1 pm
Summer means the Tecumseh Farmers Market, and once a month the Library will be there, too! Our Pop-up Library is a way to bring the library out into the community. If you see our Pop-up Library while you're out and about, stop by and say hi!
Tuesday, July 12, 2022
The Sinking of Holliday's Inn
7:00 pm - 9:00 pm
Enjoy a captivating presentation by Dave Holliday, author of The Sinking of the Holliday's Inn. In this dramatic and animated retelling, Dave will be recounting how he nearly lost his life while captaining his 33 foot cabin cruiser alone on Lake Michigan amongst ten foot waves, jumping into raging waters and miraculously being rescued. His wife, Cindy, will be playing inspirational music in conjunction with the presentation.
Dave and Cindy live in Ionia, Michigan. They have ties to Tecumseh as both of their daughters reside in town. They visit frequently to spend time with their children and grandchildren and enjoy what Tecumseh has to offer.

LOCATION: Tecumseh District Library
215 N. Ottawa St.
Thursday, July 14, 2022
Chalk Art with David Zinn
(Registration Required)
7:00 pm - 8:00 pm
Chalk artist David Zinn will discuss his book, The Chalk Art Handbook: How to Create Masterpieces on Driveways and Sidewalks and in Playgrounds, then you will have the opportunity to create your own chalk art masterpieces on the library's sidewalks with your family and friends
He will provide budding artists with tips and tricks to creating an array of sidewalk creatures. He will also offer step-by-step guidance on how to make chalk art come to life and advice on specific techniques such as smudging, perspective, and 3-D illusions.
David Zinn is a self-taught artist who, after working for more than twenty years as a commercial freelance illustrator, picked up a box of sidewalk chalk as an excuse to "work" outdoors on a nice day, and now he reaches hundreds of thousands of people all over the world with his temporary street art creatures. Zinn has drawn all over the United States and on the streets of Taiwan, Sweden, Germany, France, and Holland.
He is the author of Temporary Preserves and Underfoot Menagerie, and he has been featured in The Guardian, Business Insider, and the Los Angeles Times, among other publications. Zinn resides in Ann Arbor, Michigan. His most recent book is Chance Encounters: Temporary Street Art.
A limited amount of chalk will be provided; participants are encouraged to bring their favorite colors.

LOCATION: Tecumseh District Library
215 N. Ottawa St.
Tuesday, July 19, 2022
Planting the Seed of Change
on Zoom
(Registration Required)
7:00 pm - 8:00 pm
Planting the "Seeds of Change": How Vatican II's "signs of the times" led the Adrian Dominican Sisters in new directions
The newest volume of the Adrian Dominican Sisters' history, "Seeds of Change," looks at how the changes in the Catholic Church and in society, beginning with Vatican II and the social upheaval of the 1960s and 1970s, affected the Congregation both internally and in the world at large. Author Sister Mary Lou Putrow, OP, and Arlene Bachanov, the book's editor, will discuss how the Adrian Dominicans responded to these changes.
Sister Mary Lou Putrow, OP. Ph.D., served as the Adrian Dominican Sisters' Director of the Office of Mission and Ministry and as its Vicaress for Overseas Missions. Before retiring, she served on the faculty of Sacred Heart Major Seminary, Detroit, for twenty-five years.
Arlene Bachanov has spent more than a decade working for the Adrian Dominican Sisters as a writer in the Congregational History department. She is also a freelance journalist and an Adrian Dominican Associate.
Zoom Presentation Link: https://us02web.zoom.us/j/88059531445?pwd=NkM0QUw1Ymlrd2p0Qit5cUhtaGZydz09.
This special event will also be streamed on Facebook Live, which can be viewed from the library's Facebook page, https://www.facebook.com/Tecumseh-District-Library-192148050127/.

Thursday, July 21, 2022
Tecumseh Lore & Legends: Kayaking Adventure
(Registration Required)
6:30 pm - 8:30 pm
Ever wonder why we call it the Indian Crossing Trails? Discover the legends and lore of this spectacular park as guide Mickey Alvarado leads you on a 2.5-mile kayaking adventure down the River Raisin.
This is a strenuous, rigorous and wet activity. Participants will have to port their kayaks across a parking lot and up a steep hill. They will also have to paddle through twists and turns as they maneuver their kayaks through the River Raisin, duck underneath trees and possibly slide over them as well.
The kayaking tour begins at Tecumseh Paddling Company, 703 E. Chicago Blvd.
Participants will have the opportunity to rent kayaks from the livery.
Rain date is Monday, July 25th from 6:30 p.m. to 8:30 p.m.

LOCATION: Tecumseh Paddling Company
703 E. Chicago Blvd.

Tuesday, July 26, 2022
Through the Maze:
Understanding Social Security & Medicare
(Registration Required)
6:30 pm - 8:30 pm
To begin the evening, Edward Jones financial advisor Frank Zanger will present "Social Security: Your Questions Answered."
Social Security will likely be the foundation of your retirement income. Before you retire, it's important to understand your options and the impact your decisions have on your retirement.
During the presentation, Frank will discuss the following points:
• How does Social Security fit into my retirement income plan?
• When should I start taking benefits?
• What about taxes?
Before joining the Edward Jones team in 2019, Frank had a career in banking, including serving as Relationship Coordinator for Monroe Bank & Trust in Tecumseh. He is an active member of the Eastern Michigan University Sigma Nu Alumni Association and has served as the alumni advisor for the chapter for 10 years.
To conclude the evening, Cheryl Shores of ACS Clinical Pharmacy & Sociably Secure-NGO will present "ABC's of Medicare Enrollment: We Speak Fluent Medicare."
Are you turning 65 years of age or nearing retirement? Do you have questions about enrolling in Medicare? Presenter Cheryl Shores will explain the rights and benefits of those newly enrolled in the federal Medicare program… in clear and easily understood language.

LOCATION:
Tecumseh United Methodist Pavilion
605 Bishop Reed Dr.

Wednesday, July 27, 2022
Sleep Education: Improving Your Sleep
on Zoom
(Registration Required)
1:00 pm - 2:00 pm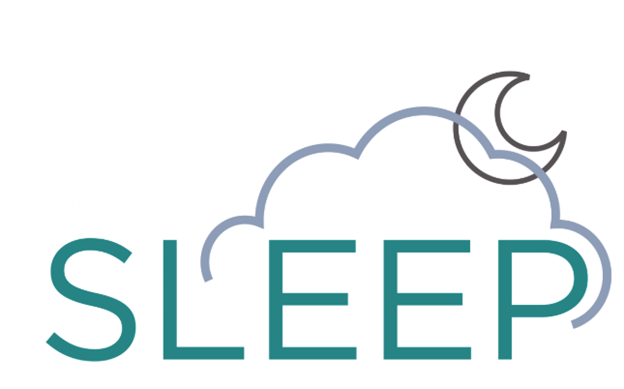 Would you like to get better sleep? Learn about the Sleep Education for Every Program (SLEEP) with Michigan State University Extension. This evidence-based workshop will discuss health considerations of sleep quantity and quality, sleep hygiene and strategies to improve sleep.
Thursday, July 28, 2022
Crystals 101
(Registration Required)
7:00 pm - 8:00 pm
Annette Schilz, owner of DNA Sales 2100, will give you an overview of crystals. She will discuss how they can be used for assisting in balancing body/mind/spirit, for guidance, health support and meditations. Basic care and cleansing of stones will also be highlighted.
The nonrefundable materials fee is $5. YOU ARE NOT REGISTERED UNTIL YOU PAY THE NONREFUNDABLE MATERIALS FEE AT THE CIRCULATION DESK AT THE LIBRARY.

LOCATION: Tecumseh District Library, 215 N. Ottawa St.

Monday, July 13, 2022
3 pm - 5 pm



Video Game Club




Take a break from the summer heat to chill out and play some Nintendo Switch games with TDL's newest club. Bring your friends and your controllers and play a variety of great games including
Super Smash Bros, Mario Kart, Pokemon,
and much more!
Wednesday, July 27, 2022
3 pm - 4 pm
Teen Book Club
Do you love books, reading, and talking with your friends? Join TDL Teen Book Club!
Register online and pick up a copy of the book for the month. The club will meet at the end of the month to discuss the book with snacks included.
July's book will be
Six Crimson Cranes
by Elizabeth Lim.
Teen
Grab and Go Art
July
Painted Rocks
Pick up your kit in the Teen Area while supplies last.
TDL's Most Wanted Title
For July
Sparring Partners
by John Grisholm
Click on the book image to reserve your title today!

Introducing a new free early literacy program which encourages you to read 1,000 books with your child before he or she begins kindergarten!
The program entails reading any book to your newborn, infant and/or toddler before they start kindergarten. It may sound hard to do, but it really is not! If you read just one book a night together, you will have read 365 books in a year!
Bon Appetit
"Bon Appétit focuses on what's "now" in the world of food, drink and entertaining. Each issue is filled with valuable cooking tips, tricks and most of all, recipes. Enjoy great menus, cozy dinners and advice from some of the best writers in food."
Summer Hours

Monday- Thursday
10 am - 8 pm

Friday-Saturday
10 am - 5 pm

Closed on Sundays
May-Oct.
Library Closed



Monday, July 4, 2022
June
Meetings
TDL Board of Trustees
3rd Tuesday
July 19, 2022
5:30 pm
Tecumseh District Library
Lower Level
---
Friends of the Tecumseh District Library
2nd Monday
July 11, 2022
6:30 pm
---


Friends of the
Tecumseh District Library
Book Sale
1st Saturday
July 2, 2022
10 am - 2 pm
Wednesday, July 13, 2022
Walking Club
10:00 am - 11:00 am
Meet up with other area walkers to explore local parks, trails and local landmarks. We will walk 30 to 45 minutes each month. Participants can expect areas of steep terrain, possible trail obstacles and Michigan woodlands natural conditions. Bug spray, appropriate foot gear and bottled water are recommended. In an event of a thunderstorm, the walk will be cancelled for that month.
In July, we will walk the trails at the Frank and Shirley Dick Family YMCA. We will meet at the front entrance of the Y.

LOCATION: Frank and Shirley Dick Family YMCA, 5660 N. Adrian Hwy., Adrian
Wednesday, July 20, 2022
Book Bingo
(Registration Required)
1:00 pm - 2:00 pm
Play bingo to win books and other prizes, have fun and make new friends. All adults are welcome to play.

CONTACT: Chuck Harpst
517-423-2238
charpst@tecumsehlibrary.org

This month, Book Bingo will be taking place as part of the
Summer Gathering at the Pavilion.
LOCATION:
Tecumseh United Methodist Pavilion
605 Bishop Reed Dr.
TDL Evening Book Club
Monday, July 18, 2022
7:00 pm - 8:00 pm
LOCATION: Meeting Room B
TDL Afternoon Book Club
Wednesday, July 20, 2022
3:00 pm - 4:00 pm
This month, the Afternoon Book Club will be taking place as part of the
Summer Gathering at the Pavilion.
LOCATION:
Tecumseh United Methodist Pavilion
605 Bishop Reed Dr.
We are reading
THE PERSONAL LIBRARIAN
by Marie Benedict and
Victoria Christopher Murray

Please come and join us for a spirited discussion.
CONTACT: Sonja Downey
(517) 423-2238
sdowney@tecumsehlibrary.org
Printing Options



Patrons may print from our public computers with a TDL library card, or from our Express computer without a TDL library card. We also will print for patrons if neither of these options works.

Our policy:
We will print as staff time allows.

Please wait to pick up printing until receiving email notification that the print job is complete.

Black and white printing is .10 per page with a TDL card and .20 per page without one.

Color printing is .50 per page with a TDL card and .75 per page without one.
We invite you to enjoy our many services, including:
CDs
DVDs & Blu-Ray
Audio books
eBooks
Periodicals
Video Games
Public access computers
WiFi
Printing
Fax Service
Copy Machine
Quiet study rooms
Take-Read-Return Books
Early Literacy Stations
Notary Public
Ancestry Library Edition
THS Digitized School Yearbooks
Digitized Tecumseh Herald Newspapers from 1850-1940
For more information, CLICK HERE.
The following benefits are always available to TDL Cardholders:
Discounts on copies and faxes: 10¢ B/W copies, 50¢ Color copies and 50¢ FAX
Discount on Notary services: $1.00/document
One-on-one assistance with personal electronic devices including e-readers and phones
Libby for free e-books, audiobooks, & magazines.
Unlimited internet access on public use computers
Online and remote access to America's News database
hoopla Digital for ebooks, music, movies & more
Michigan Activity Pass "Check out" FREE or discounted admission passes to hundreds of Michigan state parks, campgrounds, museums, trails, arts & cultural destinations, and more.
For more information about
all upcoming events,
CLICK HERE
---
08/02/2022 6pm
Ives Road Fen Reserve Hike
(Registration Required)
---
08/04/2022 7pm
Reducing Risks for Safer Communities
on Zoom
(Registration Required)
---
08/08/2022 7pm
Understanding Autism Spectrum Disorder
on Zoom
(Registration Required)
---
08/09/2022 1pm
Southern Gospel Music:
Hope, Joy, & Sacred Wisdom
on Zoom
(Registration Required)
---
08/10/2022 10 am
Walking Club
Hidden Lake Gardens
---
08/15/2022 7 pm
TDL Evening Book Club
Elephant Company
---
08/16/2022 6:30 pm
An Evening in Fashion, Finance, and Fitness
(Registration Required)
---
08/17/2022 6:30pm
Book Bingo
(Registration Required)
---
08/17/2022 3 pm
TDL Afternoon Book Club
Elephant Company
---
08/23/2022 7 pm
Henry Ford's Primary Schools
---
08/24/2022 1 pm
Along Europe's Atlantic Shores
---
08/25/2022 7 pm
Some Skeletons in Our Closet:
Gleanings from the Political Graveyard
---
08/30/2022 7 pm
Pub Trivia Night
with Sporcle Live
at Tecumseh Brewing Company


Donations Wanted
We are in need of clean used books for the Friend's Book Sale. Children's books are especially needed.

"Food brings people together on many different levels. It's nourishment of the soul and body; it's truly love."
– Giada De Laurentiis