College Info Night

Wednesday, October 13, 2021
6:00 pm - 7:00 pm
(Registration Required)
College and Career Adviser, Madeline Roman, will give a presentation and then answer questions about college applications, financial aid, scholarships, and all things college related.
Please register to reserve your spot.

Click here to register.
Teen Homework Help
and Readers Advisory

3 pm - 4 pm in the Teen Area


Friday, October 1, 2021
Monday, October 4, 2021
Wednesday, October 6, 2021
Friday, October 8, 2021
Monday, October 11, 2021
Wednesday, October 13, 2021
Friday, October 15, 2021
Need Online Homework Help?
With your lib

rary card, you can get help online and in real time from a friendly tutor! Tecumseh District Library offers free tutoring through Tutor.com in a number of subjects and at any grade level.
To get started, click here.
Digital Card for TPS Students

Did you know we have a new Digital Card available for all students at Tecumseh Public Schools? It provides access to all our digital resources, such as Libby, America's News, Ancestry Library, etc.
If interested, go to the Event tab and register for this free card using your name and TPS email address. You'll also need to choose a PIN. (If you already have a TDL card, you won't need this one, as you have access to our digital resources.)
Stories with a Splash
10:00 am - 11:00 am
Wednesday, October 20, 2021
Wednesday, November 17, 2021
Wednesday, December 15, 2021
Tecumseh District Library is pleased to announce a new program in partnership with the Tecumseh Community Pool!
The program includes stories, songs and open swim designed for 3 to 5-year-olds and their caregivers.

Click HERE for more details and registration information!

CONTACT: Mary Beth Reasoner
517-423-2238
mbreasoner@tecumsehlibrary.org
LOCATION: Tecumseh Community Pool

Thursday, October 28, 2021
Paranormal 101:
Ghosts, Spirits & More
(In-Person)
7:00 pm - 8:00 pm
LOCATION: Tecumseh District Library, 215 N. Ottawa St.
Just in time for Halloween, Rusty Jones, founder and lead investigator of Central Michigan Paranormal Investigations, will discuss the various pieces of equipment used during an investigation, including devices like K2 meters, REM pods, laser grids and voice and video recorders. Learn about local cases unique to Tecumseh and the surrounding areas, as well as cases done throughout the state of Michigan. Discover what it takes to be a paranormal investigator.
Spooky DVDs and the Books That Inspired Them

Just in time for Halloween, TDL has added some new scary movies and TV series to our DVD collection. Many of them have been adapted from books that can be also be found in the library. Click on the images for details about the titles and to reserve a copy for yourself.
The DVDs above,
The Haunting of Hill House
and
We Have Always Lived in the Castle,
are inspired by the Shirley Jackson novels of the same titles, below.
---
The Haunting of Bly Manor
is a TV series loosely based on
The Turn of the Screw
by Henry James.
---
The Witches
is an oldie but goodie. You can find an excerpt at the Library in
The Roald Dahl Treasury
.
Lovecraft Country
is an HBO series based on the title of the same name by Matt Ruff.
His book
, in turn, is inspired by the writings of
H.P. Lovecraft
.
---
Castle Rock is a TV series based on the books of Stephen King. Castle Rock is a town created by King as the setting for many of his books. King fans will find references to a number of his works. Here are a few:
The Personal Librarian


by Marie Benedict and Victoria Christopher Murray
read by Robin Miles
I love historical fiction for the simple fact that it is the most entertaining way to learn. Here is an example that left me wide-eyed with admiration for one of history's most remarkable women.
This is a novel about the life of Belle Da Costa Greene. Belle was born in 1883 as Belle Marion Greener to African-American parents. During the first 10 years of her life, her father, Richard, instilled in her a profound love for the arts and ancient manuscripts. Richard Greener was a racial justice activist and left the family after Belle's mother decided for herself and her children that they would pass as white due to the light color of their skin. She changed the family name to Da Costa Greene to distance themselves further from their roots.

From early on, Belle learned to live with her secret. When New York finance tycoon J.P. Morgan was looking for a librarian for his personal library, Belle applied for the job and thus entered the world stage as J.P. Morgan's Personal Librarian. With the acquisition of art treasures and books from the beginning of the printing era, Belle left a stunning legacy for the future inside the landmark Pierpont Library in New York City.

Belle's life story is spellbinding, not the least due to the captivating prose of author duo Marie Benedict and Victoria Christopher Murray. They created a moving and thrilling novel about this remarkable woman. Their prose and writing style capture the spirit of the early 1900s perfectly.

In particular, I loved the description of Belle entering J.P. Morgan's library for the first time. Images of her animated namesake came to my mind as she admired the floor to ceiling book shelves, the winding staircase and all the crates of heavenly books waiting to be catalogued and put in the right place.

Robin Miles delivers a flawless narration. She gives Belle a very gentle and refined tone and then switches effortlessly to J. P. Morgan's booming baritone. She draws from a seemingly endless repertoire of accents spanning from diverse American accents to the sharp cadence of the British Aristocracy. Robin Miles gives a perfect voice to the authors' enthralling words.

I have not heard of Belle da Costa Greene before listening to this audio book but have done a lot more research on her since. What an admirable woman! Even though this is a novel in which the authors took some license, the fact remains that Belle was dealt a destiny she did not choose for herself. But she embraced it courageously, including all the sacrifices that came with it, not only for herself, but also for the benefit of her entire family. This is historical women's fiction at its best.

Selected and Reviewed by
Teen Librarian,
Pierce Houston
Salem's Lot by Stephen King


The master of horror, Stephen King's, follow-up to his debut novel, Carrie (1975), re-inspires the vampire genre. Novelist Ben Mears returns to his titular hometown to write his next book about the Marsten house which he believes to be the epicenter of all the evil and ill-fate that has long plagued the town. He is informed that a most unusual owner named Kurt Barlow has taken residence in the Marsten house, but no one has ever seen him. As the townsfolk begin to turn into creatures of the night, Ben enlists the help of some of his trusted local friends including Father Callahan of the church to investigate Barlow and the house overlooking the small, New-England town. A dark and sinister novel that is sure to delight horror and vampire fans alike.






Horror, survival, coming-of-age, and a bio-engineered nightmare. Oh my! The Troop tells the tale of a group of scouts and their scoutmaster who venture out into the Canadian wilderness for their yearly expedition to test their survival skills, tell ghost stories, and disconnect from the world. They end up with more than they could have ever bargained for when a mysterious and violently ill stranger stumbles into their camp and exposes them to a terror they could not even imagine. The story taking place on the island is interwoven with reports and interviews surrounding the events throughout each chapter. This novel features lots of body horror. The squeamish and faint of heart should steer clear of this one, but this will surely satisfy fans of the gruesome and disgusting.





An engrossing and interactive novel unlike anything you've read before. On a damp and dark October night, Ashley Cordova, daughter of the reclusive and legendary horror director Stanislas Cordova, is found dead. Although her death is ruled a suicide, disgraced investigative journalist Scott McGrath believes her father to be involved. With the help of two strangers, he begins digging into the dark and strange world of Cordova. Will he be able to find the truth or will madness befall him as he continues down the rabbit hole? Part mystery, part thriller, and part horror, this story has an intricate and fast-paced plot. There are links embedded throughout the novel that direct the reader to additional texts, audio, and video files online to augment and supplement the story.


Acclaimed horror novelist Peter Straub's most lauded work pays homage to the classics of the genre. Five friends living in upstate New York are the members of a group they call the Chowder Society. They have been meeting regularly for 50 years to tell stories and celebrate their friendship. After one of their members dies alone upstairs - from what appears to be terror from the look on his face - the men begin telling each other ghost stories. As they continue to share tales throughout their lives, they realize the biggest ghost from their past may not be laid to rest. This story is definitely a slow burn and shifts viewpoints and narratives with multiple characters. Don't lose heart if you feel bogged down early on as the story picks up steam and scares as we unravel the past of the Chowder Society.


Iconic author and screenwriter Ray Bradbury's novel is the perfect fall treat. Best friends Jim and Will are delighted when a traveling carnival stops by their small Midwest town in late October following a strange storm. The boys and the rest of the town explore and wonder at the rides and acts. Jim and Will begin to sense something is off and witness magical and evil events from the rides and the business partners Mr. Dark and Mr. Cooger. They must find a way to save themselves and the town from this evil carnival before it is too late. Spooky nostalgia at its finest, Something Wicked This Way Comes will make you remember the sense of wonder and magic in the time of your life between childhood and adulthood. Feel the crisp fall air and let yourself reconnect with days full of adventure, laughter, and courage.
Evening and Afternoon
Book Club
We are excited to bring you an Evening Book Club! We are offering an Evening Book Club every third Monday from 7 pm to 8 pm. We will meet in the lower level of the library for a spirited discussion. Sonja Downey, moderator of the Wednesday Afternoon Book Club, is also the facilitator of the Evening Book Club. The titles we read will be available at the library in various formats, including large print and audio. Ask for them at the Circulation Desk.
October



TDL Evening Book Club
Monday, October 18, 2021
7:00 pm - 8:00 pm
TDL Afternoon Book Club
Wednesday, October 20, 2021
3:00 pm - 4:00 pm
Quiet: The Power of Introverts in a World That Can't Stop Talking
by Susan Cain
November



TDL Evening Book Club
Monday, November 15, 2021
7:00 pm - 8:00 pm
TDL Afternoon Book Club
Monday, November 17, 2021
3:00 pm - 4:00 pm
The Dry



by Jane Harper
TDL's Most Wanted Titles
For October
The Madness of Crowds,
Louise Penny
Reserve your copy today!
Tuesday, October 5, 2021
The Down Syndrome Diary:
Helping Struggling Parents
on Zoom
(Registration Required)
7:00 pm - 8:00 pm
Jamie Freeman, author of The Down Syndrome Diary: 26 Families. 7 Years. 4 Countries. (The Down Syndrome Diaries Book 1), will discuss the joys and blessings of having a son with Down Syndrome. Find out how she became an advocate for individuals with disabilities. Learn about her blog, Ben Through It All, and her non-profit organization, The Down Syndrome Diary.
Tecumseh residents Erik and Megan Fortman, who are parents of a child with Down Syndrome, will also share their daughter Amelia's story with the TDL Zoom community. Her story was featured in Freeman's Down Syndrome Diary.
This special event will also be streamed on Facebook Live, which can be viewed from the library's Facebook page, https://www.facebook.com/Tecumseh-District-Library-192148050127/.
Click here to register.
Tuesday, October 12, 2021
Adventures in Knitting with Glass
on Zoom
(Registration Required)
7:00 PM - 8:00 PM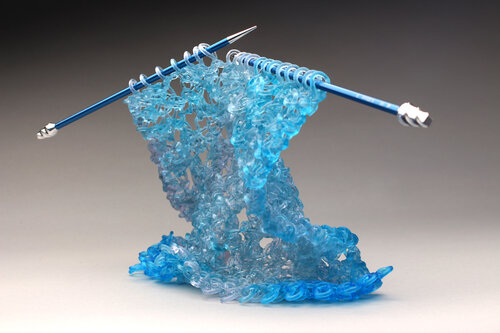 Instructor Carol Milne is the lone pioneer in the field of knitted glass. In 2006, she combined her passion for knitting with her love for cast glass sculpture and developed a process for creating glasswork that simulates fiber.

In this class, you will discover the world of knitted glass as Carol leads us through the process of lost-wax casting in glass, and along a journey from small-scale, intimate works to larger-scale multi-piece projects.
This special event will also be streamed on Facebook Live, which can be viewed from the library's Facebook page,
https://www.facebook.com/Tecumseh-District-Library-192148050127/.
Thursday, October 14, 2021
Ask-A-Financial Expert
(Registration Required)
5:00 pm - 8:00 pm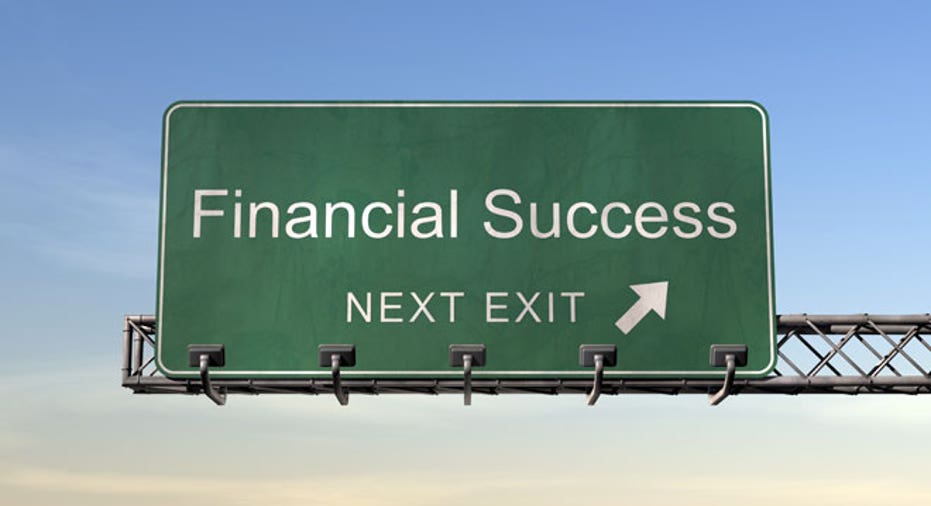 Edward Jones financial advisor Frank J. Zanger will be available to answer your financial questions in the following areas:
Stocks and mutual funds
Retirement planning strategies
Planning your trust and estate
Tax reduction measures
College savings for your children and grandchildren
Cash flow strategies
Charitable giving
Business succession options
Before joining the Edward Jones team in 2019, Frank had a career in banking, including serving as Relationship Coordinator for Monroe Bank & Trust in Tecumseh. He is an active member of the Eastern Michigan University Sigma Nu Alumni Association and has served as the alumni advisor for the chapter for 10 years.
Sign up for your free 30-minute appointment today.

LOCATION:
Tecumseh District Library
215 N. Ottawa St.
Tuesday, October 19, 2021
Pub Trivia Night with Sporcle Live
7:00 pm - 9:00 pm
Play trivia with Sporcle Live at 7 p.m. and 8 p.m. and win great Tecumseh Brewing Company prizes each game.

Reference/Local History Librarian Chuck Harpst will be available to answer your library questions.

LOCATION:
Tecumseh Brewing Company
128 W. Chicago Blvd.
Thursday, October 21, 2021
Open Mic Night
7:00 pm - 8:00 pm
Open Mic Night is an opportunity for local musicians, poets and other talented community members to showcase their skills in front of a relaxed and friendly audience.

Participants must be 13 years of age or older; performances cannot exceed five minutes. Artistic expression is encouraged, but all performances must avoid the use of vulgarity in language and actions. No endorsement of racism, sexism, violence or crime will be permitted. You provide the talent; the library will provide the microphone.

Sign-up at that night; arrive early to ensure a spot on the list.

Nonperformers are welcome to come and enjoy the local talent.
Sponsored with Musgrove & Company.

LOCATION:
Musgrove & Company
135 E. Chicago Blvd.
Wednesday, October 27, 2021
The Heart of India
1:00 pm - 3:30 pm.

Join George Jabol for this exciting slideshow presentation of his 2009 journey to India. He will take you to sites in northern India, including Delhi, Jaipur, and the Ranthambore National Park, where tigers roam. You will visit the breathtaking Taj Mahal in Agra, the exotic temples at Khajuraho, and the sacred city of Varanasi on the Ganges River.

With his outstanding photography, Jabol is eager to share the wonders – often strange to Western eyes – that he encountered on his unforgettable journey to the heart of India.

LOCATION:
Tecumseh District Library
215 N. Ottawa St.
For more information about
all upcoming events,
CLICK HERE
---
11/02/2021 7 pm
Clothing:
A History
on Zoom
(Registration Required)
---
11/04/2021 7 pm
Grieve Well:
Understanding Grief Webinar
on Livestorm
(Registration Required)
---
11/08/2021 7 pm
Sense of eCommerce
on Zoom
(Registration Required)
---
11/09/2021 7 pm
Perfect Pies and Tarts
at Tecumseh District Library
(Registration Required)
---
11/15/2021 7 pm
Evening Book Club
The Dry, by Jane Harper
at Tecumseh District Library
---
11/16/2021 7 pm
Mosques:
Their Design, Decoration & Furnishings
on Zoom
(Registration Required)
---
11/17/2021 10 am
Stories with a Splash
at Tecumseh Community Pool
(Registration Required)
---
11/17/2021 1 pm
Book Bingo
at Tecumseh District Library
(Registration Required)
---
11/17/2021 3 pm
Afternoon Book Club
The Dry, by Jane Harper
at Tecumseh District Library
---
11/18/2021 7 pm
Open Mic Night
at Musgrove & Co.
---
11/23/221 6:45 pm
Story Time Online:
Short & Sweet
Harvest of Friendship
on Facebook Live
---
11/30/2021 7 pm
Pub Trivia Night
with Sporcle Live
at Tecumseh Brewing Co.
---
Tuesday, October 26, 2021
Online Story Time:
Short & Sweet - SHENANIGANS
6:45 PM - 7:15 PM
Join Mrs. Reasoner (and her Producers Gina Walmsley and Mr. Reasoner) for not-too-scary tales of trick-or-treating, haunted houses, ghosts, and creatures of all sorts. We will be wearing OUR costumes, so you wear YOUR Halloween outfits as you watch, listen, and sing!
Designed for 3-year-olds through 2nd graders, but everyone is welcome!

Registration preferred for first-timers, so that reminders and info about future programs can be sent.

CONTACT:
Mary Beth Reasoner
517-423-2238
mbreasoner@tecumsehlibrary.org
LOCATION: Facebook Live
Teen Grab and Go Art


October
Grab & Go Art Kit:

Paint a Pumpkin

Paint your own mini foam pumpkin and celebrate Halloween this fall! Kit includes one mini pumpkin, eight colors of paint, and a paint brush.
Horse Illustrated
User-friendly advice for all riders
Beautifully illustrated breed profiles
Great reads about life with horses
Essential horse health and care
Equestrian style, travel and products
Regular Hours

Monday- Thursday
10 am - 8 pm

Friday-Saturday
10 am - 5 pm

Sunday
1 pm - 5 pm
October
Meetings
TDL Board of Trustees
3rd Tuesday
October 19, 2021
5:30 pm
Tecumseh District Library
Lower Level
---
Friends of the Tecumseh District Library
2nd Monday
October 11, 2021
6:30 pm
Tecumseh District Library
lower level
---
Friends of the Tecumseh
District Library
Appleumpkin Book Sale
Saturday, October 9, 2021
10 am - 4 pm
Wednesday, October 20, 2021
Book Bingo
(Registration Required)
1:00 pm - 2:00 pm
Play bingo to win books and other prizes, have fun and make new friends. All adults are welcome to play.
Social distancing will be practiced.
CONTACT: Chuck Harpst
(517) 423-2238
charpst@tecumsehlibrary.org
Please note that Book Bingo has moved back inside.
Location: Lower Level
Tecumseh District Library
Printing Options



Patrons may print from our public computers with a TDL library card, or from our Express computer without a TDL library card. We also will print for patrons if neither of these options works.

Our policy:
We will print as staff time allows.

Please wait to pick up printing until receiving email notification that the print job is complete.

Black and white printing is .10 per page with a TDL card and .20 per page without one.

Color printing is .50 per page with a TDL card and .75 per page without one.
We invite you to enjoy our many services, including:
CDs
DVDs & Blu-Ray
Audio books
eBooks
Periodicals
Video Games
Public access computers
WiFi
Printing
Fax Service
Copy Machine
Quiet study rooms
Take-Read-Return Books
Early Literacy Stations
Notary Public
Ancestry Library Edition
THS Digitized School Yearbooks
For more information, CLICK HERE.
The following benefits are always available to

TDL Cardholders

:
Discounts on copies and faxes: 10¢ B/W copies, 50¢ Color copies and 50¢ FAX
Discount on Notary services: $1.00/document
One-on-one assistance with personal electronic devices including e-readers and phones
Libby for free e-books, audiobooks, & magazines.
Unlimited internet access on public use computers
Online and remote access to

America's News database
hoopla Digital for

ebooks, music, movies & more
Michigan Activity Pass "Check out" FREE or discounted admission passes to hundreds of Michigan state parks, campgrounds, museums, trails, arts & cultural destinations, and more.
---

Perspective


Batty
The baby bat
Screamed out in fright,
'Turn on the dark,
I'm afraid of the light.'
~Shel Silverstein

---