This month we focus on fashion, with the exciting Edith Head virtual program on June 6, our review of audio book Heiresses by Laura Thompson, and our Readers Advisory featuring Fashionable Titles. We also cover Summer Reading Programs (June 8-July 30) and two new clubs for Teens. Read on and learn more!
Children's Summer Reading Program

Oceans of Possibilities
June 8th - July 30th, 2022

The Children's Summer Reading Program is designed for infants thru 4th graders. Children will win prizes for reading or listening to ten or twenty library books based on their reading level.

Registration is required. You will be contacted to pick up your SRP STARTER KIT, including an official SRP Reading Booklet, a magnetic bookmark, and a grade level paperback book to keep.

---
Tween Team Summer Reading Program
Tween Team is a Summer Reading Program at Tecumseh District Library
for students with a valid library card entering Fifth or Sixth Grade in the Fall.
Beginning Wednesday, June 8th, pick up a combined Registration and blank Booklist form at the front Circulation Desk.
Read 8 Books from this library's Tween or Teen Fiction Collection by Saturday, July 30th.
All finishers will receive gift cards from local businesses.
Teen Summer Reading Program


Registration is open to 7th-12th graders online or at the library, and the event runs from June 8th-July 30th. Participants fill out an entry form after every book they read and turn them in at the Circulation Desk to get a raffle ticket. Write your name and phone number on the back of the ticket and submit it for a chance to win prizes including an art kit, board games, and more!
Click here for more information
.
Adult Summer Reading Program
We believe that adults deserve prizes for reading just like the kids do! Each time you read a book or magazine or listen to an audiobook, fill out an entry form and drop it in the big glass jar at the Circulation Desk. Every week during Summer Reading, three names will be drawn and
the winners get a pie!
(Your family will surely encourage your reading if there's a chance you could win them a pie!)
No registration required.
Teen Book Club
Do you love books, reading, and talking with your friends? Join TDL Teen Book Club. Register online and pick up a copy of the book for the month. The club will meet at the end of the month to discuss the book with snacks included. June's book will be
All of Us Villains
by Amanda Foody. The first book club meeting will be June 29th from 3:00-4:00 PM.
Click here to register.
Video Game Club
Take a break from the summer heat to chill out and play some Nintendo Switch games with TDL's newest club. Bring your friends and your controllers and play a variety of great games including
Super Smash Bros, Mario Kart, Pokemon,
and much more! The club's first meeting will be June 13th from 3:00-5:00 PM.
Click here to register.
2022 Spring Author Series
Edith Head: The Woman who Dressed Hollywood
Monday, June 6, 2022
7:00 PM - 8:00 PM
on Zoom
Edith Head:
The Woman who Dressed Hollywood
(Registration Required)

An incredibly successful costume designer with eight Oscars to prove it, Edith Head's dazzling career continues to inspire new generations of designers. She dressed the biggest stars to shine over Hollywood. Adored by some, hated by others, Edith Head's highly competitive and secretive nature drove her career to meteoric heights. Join educational entertainer, Martina Mathisen, to discover why Edith Head was the most influential costume designer in Hollywood history.
Zoom Presentation Link: https://us02web.zoom.us/j/82425565751.
This special event will also be streamed on Facebook Live, which can be viewed from the library's Facebook page, https://www.facebook.com/Tecumseh-District-Library-192148050127/
Fashionable Titles


Click on any of the above images for more information and to reserve a copy. More selections may be found in the
library catalog
. Others can be found on
hoopla
or
Libby
.
For more ideas about what to read next, check our displays throughout the library, browse our
Staff Reviews
, or pick up a copy of
BookPage
, available at the Circulation Desk.
Heiresses


by Laura Thompson, read by the author
TDL owns this title in
regular print
and on
audio
.
How often do we find ourselves contemplating what we would do if we had a lot – and I mean A LOT - of money? The book "Heiresses" by Laura Thompson thoroughly relieves the reader of the notion that great wealth brings great happiness.

I was thoroughly taken by this book from page 1. In her Introduction, the author very cleverly draws the book lover into her spell by comparing heiresses in classic literature with their real life counterparts. She keeps this up during the first part of the book, juxtaposing literary characters and events as depicted by Jane Austen, Charlotte Bronte, and Edith Wharton with actual people and events of the 18

th

and 19

th

century.

Laura Thompson winds her way through the ages and highlights the most famous heiresses and their fates. Up until the 20

th

century, marriage laws decreed that all of a bride's assets went to her husband upon marriage. That made rich women especially vulnerable to fortune hunters. Being at the total mercy of their husbands, some heiresses suffered greatly on account of their wealth, their torment ranging from domestic abuse to being admitted to an asylum.

In modern times, a more pressing question haunted women of great wealth. Were they loved for themselves or for their money? In addition to that, the absence of desires and longing for nice things caused great boredom. As the author states, "her life is without shade, therefore it is without the blessed relief from shade". Desires are an essential part of life and so is a sense of accomplishment. The lack of it can cause profound misery, as was the case with Barbara Hutton, heiress to the Woolworth empire.
It took some getting used to listening to the author reading her own work. The author is not always the best choice for narrator. Luckily the book is so interesting and Thompson's writing style so engaging that I kept listening. I noticed that after a few discs, the author seemed to have found her footing, her reading speed picked up and the overall quality of the narration improved considerably. The audio book ended up being a great listening experience.

The biggest disadvantage, as with so many non-fiction audio books, is the lack of an additional disc with the photographs featured in the printed version. The photos in the book are simply stunning. Even though they are all in black and white, they reveal the frequently grotesque splendor in which the heiresses lived. Decked out in all her glory on the occasion of King Edward VII's coronation, Consuelo Vanderbilt complained that the tiara gave her a headache and the "dog collar" was chafing her neck. Looking at the picture I completely commiserated.

If this book peaked your interest to learn more about the lives and times of some of the heiresses mentioned, TDL owns "The Temptress" by Paul Spicer. Paul Spicer is a descendant of the heiress Alice de Janze. I can also recommend the book "The Unfinished Palazzo" by Judith Mackrell which highlights the lives and excesses of Daisy Fellowes and Peggy Guggenheim. "The Unfinished Palazzo" is available on hoopla.

TDL's All-County Bookmark Contest Winners
Theme: Oceans of Possibilities
TDL's Most Wanted Title
For June
Firekeeper's Daughter
by Angeline Boulley
Click on the book image to reserve your title today!
We've started a seed library at TDL this spring, with lots of varieties for patrons to try. The seeds are free, so make your choices and try them out! We hope that once the plants are grown, some of the seeds will be dried and returned to the library for others to plant next year. We received many generous donations from seed companies and we purchased some seeds too, to get the project started. Stop in and see what might be fun to grow this summer.
A place to look for more information on seed libraries is at Michigan Seed Library
https://miseedlibrary.org/
Tuesday, June 7, 2022
Lake Monsters of the Great Lakes
7:00 PM - 8:30 PM
What lurks beneath the water's surface? The Great Lakes have a long history of monster sightings and reports. Join Michigan-based author and journalist Shetan Noir as she talks about the different types of lake monsters that have been reported. Copies of Lake Monsters and Odd Creatures of the Great Lakes will be available for purchase and signing.
LOCATION: Tecumseh District Library
215 N. Ottawa St.
Thursday, June 9, 2022
7:00 PM - 8:00 PM
on Zoom
Shock Waves From Stonewall:
LGBT Liberation in Michigan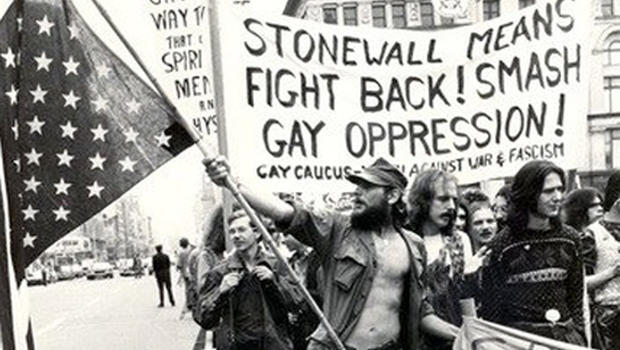 In 1969, the Stonewall Uprising in New York City catapulted the issues of gay rights to America's center stage. In Michigan, the LGBT+ community responded with its own movement, which led to some significant milestones and change. Learn more about the struggles of the gay community in the 1970s and beyond with LGBT+ advocate Dr. Tim Retzloff of Michigan State University's Center for Gender in Global Context.
Dr. Retzloff recently wrote Come Out! In Detroit, a full-color nonfiction comic book that tells the history of the Christopher Street Detroit March, which had an estimated attendance of 200 to 400. Isabel Clare Paul, an Ypsilanti artist and graduate of the Center for Creative Studies in Detroit, created the illustrations for the comic. He is also the former editor of Between The Lines, Michigan's LGBT newspaper.
This program is made possible through the generosity of Edward Jones financial advisor Frank J. Zanger, Old National Bank and The Tecumseh Herald.
Zoom Presentation Link: https://us02web.zoom.us/j/82425565751.
This special event will also be streamed on Facebook Live, which can be viewed from the library's Facebook page, https://www.facebook.com/Tecumseh-District-Library-192148050127/.
Saturday, June 11, 2022
Pop-up Library
at the Tecumseh Farmers Market
9 am-1 pm
Summer means the Tecumseh Farmers Market, and once a month the Library will be there, too! Our Pop-up Library is a way to bring the library out into the community. If you see our Pop-up Library while you're out and about, stop by and say hi!
Saturday, June 11, 2022
17th Annual Plant Swap
9:00 AM - 11:30 AM
Get ready! All gardeners are welcome to bring their extra ornamental grasses, ground covers, shrubs, trees, perennials, houseplants, herbs, seeds, etc. to trade.
Please label the plant with the name and also indicate the plant's invasiveness. You are welcome to come even if you don't have plants; we will share and you can make a donation. Donations will go to UMCOR (United Methodist Committee on Relief) for Ukrainian Relief.
Also, there will be some gardening books and decorative pots for sale. Please practice COVID protocols to protect others.
LOCATION: Macon United Methodist Church, 11964 Macon Hwy., Clinton
Teen Grab and Go Art
June
Orbeez
For more information about
all upcoming events,
CLICK HERE
---
07/05/2022 7pm
Pub Trivia Night
with Sporcle Live
---
07/12/2022 7pm
The Sinking of Holiday's Inn
---
07/13/2022 10am
Walking Club
The Trails at the Frank & Shirley Dick Family YMCA
---
07/14/2022 7pm
Chalk Art with David Zinn
(Registration Required)
---
07/18/2022 7pm
TDL Evening Book Club
The Personal Librarian
---
07/18/2022 7pm
Vote 411.org
on zoom
(Registration Required)
---
07/19/2022 7pm
Planting the Seed of Change
on Zoom
(Registration Required)
---
07/20/2022 1pm
Book Bingo
(Registration Required)
---
07/20/2022 1pm
Summer Gathering at the Pavilion
(Registration Required)
---
07/20/2022 3pm
TDL Afternoon Book Club
The Personal Librarian
---
07/21/2022 6:30pm
Tecumseh Lore & Legends:
Kayaking Adventure
(Registration Required)
---
07/26/2022 6:30pm
Through the Maze:
Understanding Social Security & Medicare
(Registration Required)
---
07/27/2022 1pm
Sleep Education:
Improving Your Sleep
on Zoom
(Registration Required)
---
07/28/2022 7pm
Crystals 101
(Registration Required)

Donations Wanted
We are in need of clean used books for the Friend's Book Sale. Children's books are especially needed.
"Style is a way to say who you are without having to speak."

Introducing a new free early literacy program which encourages you to read 1,000 books with your child before he or she begins kindergarten!
The program entails reading any book to your newborn, infant and/or toddler before they start kindergarten. It may sound hard to do, but it really is not! If you read just one book a night together, you will have read 365 books in a year!
Vogue
"Vogue places fashion in the context of culture and the world we live in—how we dress, live and socialize; what we eat, listen to and watch; who leads and inspires us. Vogue immerses itself in fashion, always leading readers to what will happen next. Thought-provoking, relevant and always influential, Vogue defines the culture of fashion."
Summer Hours

Monday- Thursday
10 am - 8 pm

Friday-Saturday
10 am - 5 pm

Closed on Sundays
May-Oct.
June
Meetings
TDL Board of Trustees
3rd Tuesday
June 21, 2022
5:30 pm
Tecumseh District Library
Lower Level
---
Friends of the Tecumseh District Library
2nd Monday
June 13, 2022
6:30 pm
---


Friends of the
Tecumseh District Library
Book Sale
1st Saturday
June 4, 2022
10 am - 2 pm
Wednesday, June 8, 2022
Walking Club
10:00 am - 11:00 am
Meet up with other area walkers to explore local parks, trails and local landmarks. We will walk 30 to 45 minutes each month. Participants can expect areas of steep terrain, possible trail obstacles and Michigan woodlands natural conditions. Bug spray, appropriate foot gear and bottled water are recommended. In an event of a thunderstorm, the walk will be cancelled for that month.
In June, we will walk the Kiwanis Trail. We will meet at the parking area at the intersection of Ives Road and Green Highway.

LOCATION: Kiwanis Trail
The intersection of Ives Road and Green Highway
Wednesday, June 8, 2022
Book Bingo
(Registration Required)
1:00 pm - 2:00 pm
Play bingo to win books and other prizes, have fun and make new friends. All adults are welcome to play.
NOTE DATE CHANGE!
REGISTRATION IS REQUIRED!
TDL Afternoon Book Club
Wednesday, June 15, 2022
3:00 pm - 4:00 pm

TDL Evening Book Club
Monday, June 20, 2022
7:00 pm - 8:00 pm

LOCATION: Meeting Room B
We are reading
THE MIDNIGHT LIBRARY
by Matt Haig

Please come and join us for a spirited discussion.
CONTACT: Sonja Downey
(517) 423-2238
sdowney@tecumsehlibrary.org
LOCATION: Meeting Room B
Printing Options



Patrons may print from our public computers with a TDL library card, or from our Express computer without a TDL library card. We also will print for patrons if neither of these options works.

Our policy:
We will print as staff time allows.

Please wait to pick up printing until receiving email notification that the print job is complete.

Black and white printing is .10 per page with a TDL card and .20 per page without one.

Color printing is .50 per page with a TDL card and .75 per page without one.
We invite you to enjoy our many services, including:
CDs
DVDs & Blu-Ray
Audio books
eBooks
Periodicals
Video Games
Public access computers
WiFi
Printing
Fax Service
Copy Machine
Quiet study rooms
Take-Read-Return Books
Early Literacy Stations
Notary Public
Ancestry Library Edition
THS Digitized School Yearbooks
Digitized Tecumseh Herald Newspapers from 1850-1940
For more information, CLICK HERE.
The following benefits are always available to TDL Cardholders:
Discounts on copies and faxes: 10¢ B/W copies, 50¢ Color copies and 50¢ FAX
Discount on Notary services: $1.00/document
One-on-one assistance with personal electronic devices including e-readers and phones
Libby for free e-books, audiobooks, & magazines.
Unlimited internet access on public use computers
Online and remote access to America's News database
hoopla Digital for ebooks, music, movies & more
Michigan Activity Pass "Check out" FREE or discounted admission passes to hundreds of Michigan state parks, campgrounds, museums, trails, arts & cultural destinations, and more.