Here's the latest news from across the US and beyond, from communities which are stripping corporations of their so-called Constitutional "rights" and exercising their inherent right to govern themselves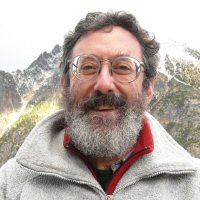 Greetings to my rapidly growing list of blog subscribers
I took a few weeks off from my weekly radio commentary/podcast, now in its 14th month, so you'll find only two of them, below.
Please consider forwarding this Update to your friends, co-workers and family members who are concerned about the devastating impact of corporate rule on our society, and what they can actually successfully do in their local communities to end this outrage. It's free to subscribe. Simply click on the "Sign Up for Updates" button on my homepage HERE . And see you all again in a few weeks!
All the best,
Paul Cienfuegos

* * * * * * * * * * * * * * * * * * * *


Why do We the People allow corporate crime to be regulated instead of being outlawed?
Paul's Weekly Commentary/Podcast for September 22, 2015
"Media coverage of murder, rape, fraud, and larceny sends the message that crime doesn't pay. Lawbreakers are supposed to face consequences. But when you compare how crimes against persons and property are reported to how crimes against nature are reported, we don't hear about criminal actions, we hear about regulations that were not followed. The criminal is barely mentioned, much less punished. If there are to be fines, they are negotiated between the prosecutor and the errant corporation...."

* * * * * * * * * * * * * * * * * * * *
* * * * * * * * * * * * * * * * * * * *

Thanks for your good attention to these important issues!

The stories you have read here are mostly not to be found in any of our nation's media, even in the independent media. So it's important that YOU help get these stories circulating. You can do so by clicking on the facebook or twitter links to the right, or by forwarding this email to your friends and colleagues. Thank you!
You can make a tax-deductable donation towards my work HERE.
Have you recently read a story about corporate "rights" vs the rights of people and nature? Please consider forwarding it to me paul@100fires.com so I can share it with a wider audience. Thanks!
All of my current and previous e-newsletters are mirrored HERE. See you again in a few weeks!
Paul Cienfuegos