Here's the latest news from across the US and beyond, from communities which are stripping corporations of their so-called Constitutional "rights" and exercising their inherent right to govern themselves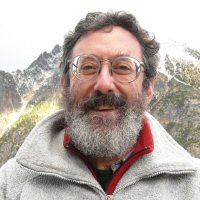 Greetings to my rapidly growing list of blog subscribers,
Oh my! Have I been busy this past month, almost entirely on the road teaching in rural Wisconsin and Iowa communities. Thus the delay again in getting this Update out. My goal continues to be a twice-monthly publication, but sometimes my travel and teaching schedule will interfere in such worthy intentions. So thank you for your patience! The wait will have been well worth it, as there are some quite juicy stories, below. As well as a wonderful new video of Wisconsinites discussing Community Rights (details just below in the last paragraph of my intro letter).
On October 17, I led a short introductory workshop for 50 folks near Iowa City, sponsored by 100Grannies for a Livable Future. I will be heading back there to lead a full weekend workshop for them November 13-15. Then on October 18, I led a short intro workshop for close to 70 folks in Fairfield, Iowa, sponsored by Jefferson County Community Rights Network. In attendance were 12 Republicans, including the chairperson of the county Republican Party, who was thrilled to have attended, and wants very much to become active in their local group. Proving once again that this truly is a trans-partisan social movement!
Fairfield is the national HQ of the Transcendental Meditation movement, and the location of Maharishi University (with a very impressive campus and curriculum). 30% of the 10,000 townsfolk are TM meditators. A very trippy place to visit as you might well imagine! I hope I can return there one day soon to offer them additional support in their efforts,
On October 23-25, I led my weekend intensive in Washburn, Wisconsin on the shores of Lake Superior, for about 35 folks, organized by an ad hoc group of long-time residents who are intent on stopping the first-ever CAFO (factory farm) from being sited there. The Friday evening session's attendees included three local mayors, the chairman of the Bad River Band of the Lake Superior Chippewa, and a state senator! The day after my workshop, videographer (and workshop attendee) Barbara With set up an informal round table conversation with six of us, about the workshop and the CR work that is about to unfold in Bayfield and Ashland counties. Click HERE to check out this compelling two-hour video in multiple short segments. And please forward this link to others, as it makes a wonderful informal intro to what our Community Rights work is all about!
All the best!
Paul Cienfuegos

* * * * * * * * * * * * * * * * * * * *

"We the People Standing Together to Protect Our Climate: Lessons from the Community Rights Movement"
In February in Minneapolis, and again in May in Portland, Oregon, I presented a comprehensive original speech before a live audience. It was titled "We the People Standing Together to Protect Our Climate: Lessons from the Community Rights Movement". David Barsamian's nationally broadcast show, 'Alternative Radio', produced a 52-minute audio version of the Minneapolis event. Here finally is an uncut broadcast-quality video of the Portland event. It's almost two hours long (speech + extensive Q&A).
Are you part of a climate protection group? I urge you to copy and share this visionary speech with your listserv or facebook community. Thank you! (And if you happen to know Naomi Klein personally, please also help me get this into her hands.)

* Part One - Speech - "We the People Standing Together to Protect Our Climate: Lessons from the Community Rights Movement"

* Part Two - Q&A with the Audience
* * * * * * * * * * * * * * * * * * * *

* * * * * * * * * * * * * * * * * * * *


More Corporate Rule vs Democracy stories.....
* "Evolution of the US Solidarity Economy: Laura Flanders on the Rising Visibility of Cooperative Economics"
from The Transnational Institute

* "Science by the Chemical Industry, for the Chemical Industry Must Stop"
by Michael Green, Executive Director of Center for Environmental Health

* "Preempting Democracy: What's Not Being Voted on This November Is Sinister: From minimum wage increases to anti-fracking measures, the right of local citizens to vote on key issues is now in the crosshairs"
by Simon Davis-Cohen, Common Dreams (October 30, 2015)

* "Food Industry Enlisted Academics in G.M.O. Lobbying War, Emails Show"
by Eric Lipton, New York Times (September 5, 2015)

* "Death by Fracking"
by Chris Hedges, on TruthDig (October 18, 2015)


* * * * * * * * * * * * * * * * * * * *
Thanks for your good attention to these important issues!

The stories you have read here are mostly not to be found in any of our nation's media, even in the independent media. So it's important that YOU help get these stories circulating. You can do so by clicking on the facebook or twitter links to the right, or by forwarding this email to your friends and colleagues. Thank you!
You can make a tax-deductable donation towards my work HERE.
Have you recently read a story about corporate "rights" vs the rights of people and nature? Please consider forwarding it to me paul@100fires.com so I can share it with a wider audience. Thanks!
All of my current and previous e-newsletters are mirrored HERE. See you again in a few weeks!
Paul Cienfuegos