Here's the latest news from across the US and beyond, from communities which are stripping corporations of their so-called Constitutional "rights" and exercising their inherent right to govern themselves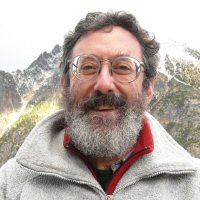 Greetings to my rapidly growing list of blog subscribers,
During a 5-day solo backpack trip to Mt St Helens, I injured two fingers which has tremendously slowed down my typing ability, thus the delay in getting out this latest Update.
Please consider forwarding this Update to your friends, co-workers and family members who are concerned about the devastating impact of corporate rule on our society, and what they can actually successfully do in their local communities to end this outrage. It's free to subscribe. Simply click on the "Sign Up for Updates" button on my homepage HERE. And see you all again in about two weeks!

All the best!
Paul Cienfuegos

PS. Please spread the word by forwarding this email to your friends and colleagues. It's easy to sign up for your own copy HERE...


* * * * * * * * * * * * * * * * * * * *


Got Property Rights? YOU have the RIGHT to destroy Planet Earth!
Paul's Weekly Commentary/Podcast for August 25, 2015
Today in 2015, we inhabit a nation where property rights, commerce and trade are still considered the holy grail. But most of us have forgotten, or never knew, how we arrived at this situation. Since the ratification of our second US constitution, property rights have trumped the rights of The People. It's really that simple. It's really that stark. Property rights are now embedded in how we think about our country. Like fish in water, we assume the way we live is background normal....
* * * * * * * * * * * * * * * * * * * *

* * * * * * * * * * * * * * * * * * * *
Thanks for your good attention to these important issues!

The stories you have read here are mostly not to be found in any of our nation's media, even in the independent media. So it's important that YOU help get these stories circulating. You can do so by clicking on the facebook or twitter links to the right, or by forwarding this email to your friends and colleagues. Thank you!
You can make a tax-deductable donation towards my work HERE.
Have you recently read a story about corporate "rights" vs the rights of people and nature? Please consider forwarding it to me paul@100fires.com so I can share it with a wider audience. Thanks!
All of my current and previous e-newsletters are mirrored HERE. See you again in a few weeks!
Paul Cienfuegos