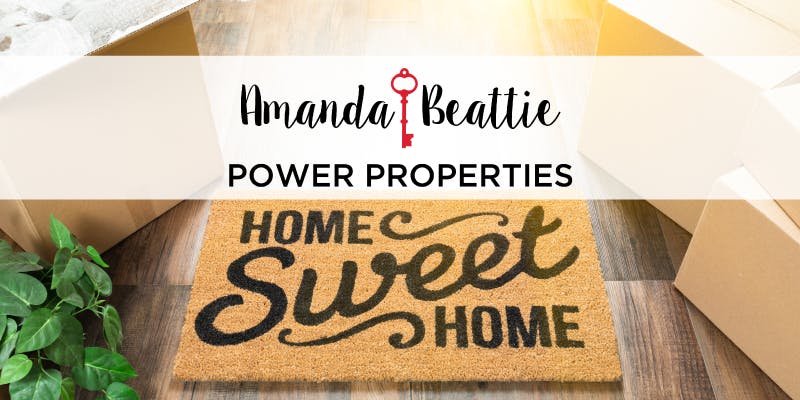 March newsletter
Hello Friend

Welcome to my newsletter. Here you will find the latest real estate news and stats for your area. If you would like more information about market conditions in your community, or have any other real estate related questions, please contact me. I would be happy to meet with you to see how I can help you out.
The real estate market is heating up and so are the interest rates!!!  Is buying a home one of your goals for 2020??  If so you won't want to miss this FREE information session!!  Here are the details:
Sunday, March 22 from 11-1
Location – IOOF hall, Langdon
255 Centre St, Langdon
Lunch and refreshments will be served
We will be discussing:
What is my credit score?
How much can I afford?
What can I use for down payment?
Are there other costs involved?
How do I plan my home search?
Please confirm your attendance by sending me an e-mail.
Thanks!
This session will be presented by Tanya Norton with Liberty Mortgage and Amanda Beattie with Power Properties.
3 Tips for Quicker Spring Cleaning
With the first day of Spring just over the horizon, it's time for—you guessed it—spring cleaning! Whether you love or hate this annual chore, here are the top tips for getting it done in record time.
Make a Plan
A surefire way to speed things up is to start with a proper plan. Create a checklist so that you a) know when each thing is done, b) can plan the work around your schedule, and c) get the satisfaction of checking things off.
Declutter First
Some people like to declutter as they go, but it's best to get this done first. If there's less in your home, there's less to clean.
Set Yourself Up for Success
Use spring cleaning as a time to set cleaning habits for the year ahead. Use your spring cleaning plan or checklist to define quick tasks you can complete regularly throughout the year and lessen the workload for next year's spring clean.
Latest Featured Listings
$169,900
View more listings
Calgary Real Estate Board
This month saw a double-digit gain in sales, but last February was one of the slowest levels of activity since the late '90s. With the extra day this February, monthly sales totaled 1,197 units. A combination of these two factors resulted in a 23 per cent improvement over last year, but sales remain well below longer-term trends and consistent with the lower levels reported over the past five years. "However, this should not diminish the fact that conditions are still improving," said CREB® chief economist Ann-Marie Lurie.
"Calgary is continuing to see slow reductions in the amount of oversupply in the market, from modest changes in demand and reductions in supply. This needs to occur before we can see more stability in prices."
Listings in Calgary
There are 6324 homes for sale right now, with an average list price of $557,423.
$349,900
| | | |
| --- | --- | --- |
| 3 Bedrooms | 4 Bathrooms | 1329 Sq Ft |
$305,000
| | | |
| --- | --- | --- |
| 3 Bedrooms | 2 Bathrooms | 918 Sq Ft |
$489,900
| | | |
| --- | --- | --- |
| 3 Bedrooms | 3 Bathrooms | 2115 Sq Ft |
View more listings

Copyright © 2020 Amanda Beattie
Amanda Beattie Realty Power Properties 2308 24 St SW #7 Calgary, AB T2T 5H8 Canada
Unsubscribe
This is not intended to solicit properties currently listed for sale or individuals currently under contract with a brokerage. All information was current on Mar 16, 2020.



Powered by AvenueHQ
© 2020 AvenueHQ Technology Inc.