What does October have in common with an Octopus?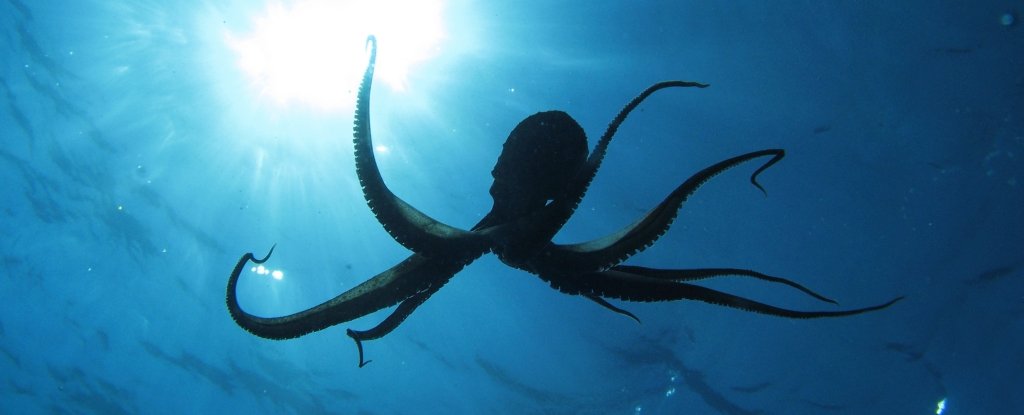 Photo link: https://images.app.goo.gl/Pj5HwFyNf7AdjjZw5
Well, not much, anymore! October used to be the 8th month--like the 8th arm of an octopus (whichever arm that might be!), the 8th key on a piano, the 8th Latin number, the 8th . . . whatever.
According to TimeandDate.com, "October always had 31 days, and it became the tenth month of the year when the months of January and February were added, pushing October towards the end of the solar year, which is around 365.24 days long. The Julian was substituted for the Gregorian calendar because it did not reflect the length of a year on Earth accurately enough. Today's Gregorian calendar does a much better job at keeping up with our planet's revolutions around the Sun, but even this calendar is not perfect."

So, now you know!

In other unrelated news, Mike and I enjoyed several wonderful hikes in a new hunting area this season. Although I didn't get to practice my meat harvesting skills, I did write a story about our adventures, and it will be published in the November issue of Colorado Central Magazine! If you'd like a .pdf of the story with photos, let me know and I'll email it to you! In the meantime (and time can be mean), get yourselves a subscription to this informative and entertaining magazine!

Mike is the real Energizer Bunny!
Do you remember memorizing your "tens" tables? I do. There's power in the number 10. For instance, if you recommended this newsletter . . . and my latest co-authored book Peace by Piece: 10 Lessons from a Jigsaw Puzzle! to ten friends, just think of how happy you would make me! Perhaps more than 10X happier than I am right now (though we all know there's no way of measuring 10X happier!)

So, here's my audacious "ask": Would you please share this newsletter with a couple of friends? Remember the 1980s Faberge Shampoo commercial with Heather Locklear? "I told two friends about it . . . and so on . . . and so on . . ." Please tell two friends (or more) about this newsletter!

And, if I may be ever-so-much bolder, I'll also ask that if you ever have read and enjoyed any of my books (11 out there right now, and I'm definitely counting!), would you post a quickie review on Amazon? It can be as simple as a sentence or two about what you enjoyed, or as detailed as you'd like to make it. Positive Amazon reviews are gold to indie authors like me. If you've never posted one before, let me know and I'll send you an easy "how to"!

When this 10th month is behind us, I'll be launching into the 30-day NaNoWriMo challenge, and I'll be OFF of all social media except for emails. It's time to work on book #12, the first book in a new series that's been itching my brain for a year now! I'll do a quickie mid-November newsletter to let you know how it's going, so if you have any publishing news to share, please email it to me before the 15th!

Until then, stay well, wash your hands, be respectful to others, and post some positive reviews!
:)
Laurel
---
Upcoming (and maybe some past) Events!
We appreciate the following merchants for hosting our events, and hope you will remember them when you're looking for gifts for every occasion!

If you haven't yet ordered your copies, I still have some autographed copies available! Contact me for purchasing these!
November 1, 2020: Submission Deadline for "Messages from the Hidden Lake" publication by Friends of the Alamosa Public Library. For more info on this contest (cash prizes!), go to: Messages from the Hidden Lake. Please share this link with with writers, artists, and photographers, and best of luck to those who submit!
January 21, 2021: Annual Deadline for The Eric Hoffer Book Award. Check out this prestigious award opportunity and see if your completed work might qualify for submission! Best of luck to all!
---
***

Support your Local Public Libraries and Book Stores!

***
---
AUTOGRAPHED BOOK MAKE GREAT GIFTS!
(contact me if you'd like a personalized autograph of any of my books)

---
AUTHOR/BLOGGER/PODCASTER NEWS!
(please send me literary news you'd like to share)
---
Have you checked out my weekly podcast
Alligator Preserves
lately? There are unique short stories and interviews and insights galore! I hope you'll subscribe!
---
Looking for hot Writing Tips? Check

HERE


Please send me some of your own and I'll credit you in my list!
---
Please let me know if you're participating in any awesome writing contests and if you have any personal writing/publishing news you'd like to share! I do my best to publish this newsletter by the 15th of every month, so keep that in mind when sending me your literary news!
---
Until next month...
Be kind to yourself. Wash your hands . . . lots. And please wear a mask around others.
Laurel
(here's a
link
to all of my books, available in paperback and Kindle!)