Email: communications@waverley.gov.uk
UPDATE
The Council are now inviting bids from community groups, organisations and infrastructure providers who wish to apply for Strategic CIL funding. Strategic CIL funding can be used to help deliver infrastructure projects which would support the development within Waverley. Infrastructure projects can include: roads, transport facilities, flood defences, schools, medical facilities, open spaces, and sporting and recreation facilities.
If you are aware of any community groups, organisations or infrastructure providers within your community who may be interested in bidding for CIL monies please pass on this email.
The bidding round will be open from 1st July 2021 until the 15th October 2021.
For further information on the CIL bidding process, including the application pack, please visit our website.
Organisations interested in preparing proposals but unsure about any aspect are encouraged to contact the CIL team via CIL@waverley.gov.uk

************************************

The Parish Council are embarking on a wide-ranging project to enhance the natural environment in Ewhurst and Ellens Green, which we hope will contribute towards reducing the speed of traffic through our parish. We have enlisted the help of LEAP, the local environmental group, and plan to start this coming Saturday, 10th July, by creating a softer aspect to the forecourt of the village hall, using planters to introduce greenery and colour, which will also have the effect of reducing the appearance of a wide road at this point, which encourages speeding up the hill towards the school.

Ewhurst LEAP run a working party each month, usually on the first Saturday, and have a lovely group of volunteers but always welcome more. If you would like to come and join this working party, which will run from 10am to 3pm, we would be delighted to see you. You can come for an hour or stay for the day. For more information, contact the Clerk.

thank you.
J

Joanna Cadman
Clerk, Ewhurst Parish Council
clerk@Ewhurstellensgreen-pc.gov.uk
01483 268627
07711 566458

********************************

Partner update 2nd July 2021
Welcome to our regular Covid-19 vaccination update. This short update will be published and circulated every Monday (next edition Monday 12th July), in addition to our monthly vaccination newsletter.

Surrey Heartlands vaccination programme – some numbers
As at Sunday (27th June), Surrey Heartlands had delivered 1,245,416 vaccines via local GP sites, Hospital Hubs, Community Pharmacies and the Vaccination Centre at Sandown Park.

More drop-in clinics this weekend
This weekend and into next week we are continuing to offer drop-in vaccination clinics across the local area at a wide number of locations, no appointments necessary. In addition, no GP practice registration is required, so students who are home from university don't need to worry about where they are registered. Please only attend if you meet the vaccination walk-in or pop-up service criteria. You don't need your NHS number but it does speed things up if you have it. Second doses are available as long as it's been eight weeks since the first dose for people aged 40 and over, and 12 weeks for people under 40. More information on where the clinics/pop-ups are is available on our website here.

Overcoming your needle phobia
Needle phobia is a fear of medical procedures that involve needles or injections, which affects at least one in every 10 people. It's nothing to be ashamed of and there are a number of simple exercise and practice that can help overcome it. Signs and symptoms are linked to fainting or feeling faint. More information on needle phobia and how to overcome it is available on our website here.

Impact of the vaccine on preventing deaths and hospital admissions
On 28 June 2021, modelling analysis by Public Health England (PHE) and the University of Cambridge was announced, which suggests the COVID-19 vaccination programme has so far prevented an estimated 7.2 million infections and 27,000 deaths in England.

Potential booster jabs
The most vulnerable could be offered Covid-19 boosters from September, more information here. Boosters aim to ensure protection from COVID-19 is maintained ahead of winter and against new variants. Further information on considerations from the Joint Committee on Vaccination and Immunisation (JCVI) on boosters is available here.

Frequently asked questions (FAQs)
You can find a comprehensive set of FAQs on the local programme on our website here.

Useful links
FAQs
NHS.UK Covid-19 vaccine
GOV.UK Covid-19 vaccination programme
Data release
Information on priority groups
------------------------------------------------------------------------------------------------------------------------------------
Surrey Heartlands Communications Team, 2nd July 2021

**************************


A mobile Coronavirus testing facility
is being established in Weydown Road Car Park, Haslemere, from Friday 2 July to Monday 5 July.

Testing is available to all those with COVID-19 symptoms, but must be pre-booked online. Booking for this site is open from 5pm the evening before and on the day.

Residents should book on the national testing portal: visiting www.nhs.uk/coronavirus or call the NHS on 119.

Those without an appointment will be turned away.

You can walk into the testing centre, but will still need a pre-booked appointment.

****************************************

EWHURST PLAYERS

VERY LOUD CALL
FOR AUDITIONS

This Sunday at 2pm in the Village Hall
Dear All,
In the famous words of Delia Smith when she had a quiet word with the Norwich City fans over the stadium's tannoy system in 2005, "Where are you?"
At last night's auditions session for our first production since January 2020, five people turned up. Yes, five - and I would like to thank them for doing so.
I am therefore hoping that there are lots of you out there who have always been planning to come along on Sunday. If you're one of them, thank you and I look forward to seeing you then.
But if you're not, please consider this:
We are an amateur dramatics society, we put on plays - we don't just watch them.

The pandemic has silenced the performing arts and almost all community activities for nearly 18 months, but the time has come for us to get out there again and do what we do best.

We all have commitments and none of us know exactly what the future holds, but after so many nights in watching box sets, wouldn't it be good to get back into the habit of going out and doing something else?

Putting on plays is fun. The Lady in the Van is a comedy, so I can promise you a lot of laughs as we rehearse.
In the sincere hope that last night's session was just a false start
Simon
Chairman
Ewhurst Players
chairman@ewhurstplayers.com
www.ewhurstplayers.com


*********************************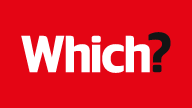 Fake Sainsbury's 'marketing survey' email
Phishing attempts that masquerade as well-known brands are becoming more sophisticated. This time it's Sainsbury's that is being impersonated via an email promising £90 for taking part in a 'marketing survey'. It encourages recipients to part with sensitive personal information.
Here's what the email looks like.
Spot fake marketing emails
Your Scams Protection Toolkit
To help you stay protected from scams and avoid falling victim, we've created a free Scams Protection Toolkit for you. Here, we provide insight into the world of scams; we unpick fraudulent activities and tell you what to look out for, explain how fraudsters operate and how to protect yourself if you've been targeted.
Your Toolkit
Join us next week for our live Q&A on scams

Join us on Thursday 8 July at 2pm as we host a live Q&A on scams with our Which? Experts.
Scams is a broad area, so now's the time to get your questions in early.
Let us know in the comments what you'd like to ask in advance of the event – you can also ask your questions live at the event itself. We're looking forward to chatting with you next Thursday.
Ask our experts
If you've received an email from Which? that you suspect to be a scam, please get in touch: which.co.uk/contact-us
Stay safe,
Which? scam alert team
PS Please share this information with your friends, family and neighbours – anyone who may find it helpful. Or they can sign up here to receive this directly to their inbox.

********************************

| | |
| --- | --- |
| | You Would Not Leave A Child In Danger Right? |
---
Dear Residents,

We often think child trafficking doesn't happen in Surrey.

It does.

Child trafficking is where children and young people are tricked, forced or persuaded to leave their homes and are moved or transported and then exploited or forced to work or sold by organised criminal gangs.

It's a common misconception that child trafficking is something that only affects third world countries, but sadly that's simply not the case. That's why Surrey Police is this week (Monday, 28 June – Sunday, 4 July) supporting Operation Aidant, a country wide operation to target child trafficking in Surrey and across the country. The operational aim of the campaign is to stop child trafficking and exploitation of under 18s who are UK and non-UK nationals, as well as raising vital awareness of this hidden crime.

Trafficked children are some of the most vulnerable in the UK. They are usually too afraid to seek help and it is hard to remove them from the people exploiting them.

From our own experience and in consultation with communities, we know this kind of abuse is under-reported. Surrey Police is asking the public to be more vigilant in spotting the signs indicating possible child trafficking.

Spotting the signs can prevent escalation from 'subtle' harms that may often go unnoticed by many, to 'extreme' situations where there is loss of life. A child victim is unlikely to recognise that they're a victim so won't seek help. That's why we need the public and everyone else to be alert and act on the child's behalf.

What signs should you look out for?

Identifying a child who has been trafficked can be very difficult, as they are intentionally hidden and isolated from the services and communities who can identify and protect them.

A trafficked child may:
• lack personal items or toys
• wear the same clothes
• give a prepared story which is very similar to stories given by other children
• be unsure which country, city or town they're in
• have no documents (or have falsified documents)
• rarely leave their house, have no freedom of movement and no time for playing
• be unable or reluctant to give details of accommodation or personal details
• not have access to their parents or guardians
• not be registered with a school or a GP practice
• spend a lot of time doing household chores
• be orphaned or live apart from their family, often in unregulated private foster care
• live in substandard accommodation (a work address or dirty, cramped, unhygienic or overcrowded accommodation, including caravans, sheds, tents or outbuildings)
• be seen in inappropriate places - such as brothels or factories
• possess money or goods they can't account for
• be permanently deprived of a large part of their earnings (for example if they're required to earn a minimum amount of money every day or pay off an exorbitant debt)
• have injuries from workplace accidents
• have tattoos or other marks indicating ownership
• often be moved by others between specific locations (for example to and from work) – this may happen at unusual times such as very early in the day or at night
• be involved in the consumption, sale, trafficking of drugs
• be reluctant to seek help, avoidance of strangers, being fearful or hostile towards authorities

The warning signs presented by children and young people who are being exploited will be different for everyone.

If you encounter a situation which doesn't seem right, even if you're not quite sure about it, we encourage you to report it by contacting Surrey Police on 101 (999 in an emergency)

You can also give information, 100% anonymously, to the independent charity Modern Slavery Helpline on 08000 121 700; or through their anonymous online form: https://www.modernslaveryhelpline.org/

Message Sent By
Hatibu Lweno (Police, Communications Coordinator, Surrey Police)

***********************************************