A Note From TargetGov


by Gloria Larkin

What Was Your First Professional Painful Lesson?
My first painful lesson in business dealt with expectations and change. Early in my professional life I worked for a large company and poured my heart into a particular job. There were great results, goals were met and I was proud, the bosses were happy. The carrot of advancement was dangled, and I bit. The next few years, I worked harder, met higher goals and expected that advancement.
When the "advancement" meeting with the boss finally arrived, my heart sank as he told me that "Things are always subject to change." The bottom line was: stay in your current position and continue to exceed goals. Of course, now in hindsight (and as a business owner myself) I can see that my value to them was in being that goal-exceeder. They did not know how to use my talents to help them continue to exceed goals and have me advance at the same time—which would have made both of us happy.
In 1997 I jumped into entrepreneurship and built a business where we help companies exceed goals every day. I can now transfer my over-achieving mind-set into results and have determined that dealing with change and challenges every day is a huge motivator for me.
What was your first painful lesson and how did you deal with it? Let me know, I'd love to hear from you!
What's Inside?
A Note From TargetGov
What's New at the Government Contracting Institute
See Who is Winning: And the Contract goes to...
2014 WIPP Legislative & Regulatory Successes

Become a TargetGov Preferred Client
_____________________

Upcoming Events


Billion Dollar Proposal & Presentation Graphics Class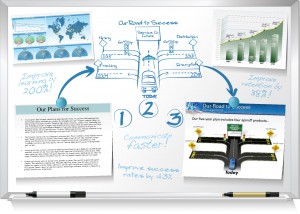 Get visual! Qualified companies who do not communicate with compelling graphics frequently lose federal contracts to vendors who do win. Responding to federal RFPs can be a high-stakes gamble. Average proposal costs have risen nearly 50% in just three years.

Effective visual communication drives readers to clearer understanding and quicker affirming decisions. Even with no graphics background, you will create visually communicative, compelling graphics. This class is taught by one of the industry's best visual communications experts and published author, Mike Parkinson. Mike reveals skills, techniques, and strategies enabling you to create dynamic visual materials for presentations, sales, marketing, and seminars.
Date: January 15, 2015
Time: 8:30 am - 4:00 pm
Cost: $745
Credits: 7 CPEs, 0.7 CEUs, NCMA-certified. 8 APMP CEUs and accepted by other organizations.
Write a Powerful Capability Statement Class
Capability Statements may be your most important marketing tool to open doors to over $500 billion dollars that will be won in 2015 government contracts. Unfortunately, most contractors make the huge mistake of taking the "one size fits all" approach by providing the same generic Capability Statement for every opportunity.
You'll be instructed by the TargetGov team, who are national experts in federal marketing and creators of the Capability Statement format that has become the standard used by successful contractors and recommended by agencies nationwide.
Date
: January 21, 2015
Time
: 8:30 am- 4:00 pm
Cost
: $495
Credits
: 7 CPEs, 0.7 CEUs, NCMA-certified and accepted by other organizations.
For more information and to register click here
Critical Compliance Update: Small Business Affiliation Rules
This class gives you an in-depth review of what it means, legally, to be a small business, and the federal spending goals and procurement opportunities for companies who qualify. Learn the complicated rules that determine affiliation and are key components of eligibility for all small business programs. Whether you represent a large or small business, if you participate in set-aside contracts, you need to know how affiliation arises and how to avoid FAR Subpart 9.4—Debarment, Suspension, and Ineligibility—for your company.
Pam Mazza and Jon Williams, attorneys from PilieroMazza's Government Contracting Group, will teach you to avoid affiliation pitfalls and implement contracting best practices that can
sustain your ROI
for years to come.
Date
: January 28, 2015
Time
: 8:30 am- 4:00 pm, 8:00 am breakfast and set-up
Cost
: $695
Credits
: 7 CPEs, 0.7 CEUs, NCMA-certified and accepted by other organizations.
For more information and to register click here
The Institute
offers contracting professionals the opportunity to receive instruction from industry leaders on topics that will help your company fast-track market entry.
For complete listing of our course selections and more information on the Government Contracting Institute classes
click here
.

See Who is Winning
AAI Corp. Hunt Valley, Md., won an $82,215,853 contract from the Army Contracting Command to acquire Shadow Unmanned Aircraft systems performance-based logistics and sustainment/operations. http://www.textronsystems.com/supplier/aai/procurement
AMEWAS, California, Md., won a $22,500,000 contract from The Naval Air Warfare Center Aircraft Division for continuing engineering, manufacturing and technical support services in support of the Integrated Battlespace Simulation and Test Department. https://www.amewas.com/SitePages/Home.aspx
BAE Systems Technology Solutions & Services Inc., Rockville, Md., won an $8,480,150 contract from The Naval Sea Systems Command for major production and in-service efforts such as the Evolved Seasparrow missile, NATO Seasparrow surface missile system, Stalker long range electro-optical sensor suite and day-to-day office operation in support of the 12 nations that comprise the NATO Seasparrow Consortium. http://www.baesystems.com/what-we-do-rzz/suppliers

WIPP: A Voice at the White House, on Capitol Hill,
and Across the Country
2014 Legislative and Regulatory Successes

Thirteen years after WIPP was founded, there is now a strong voice for women business owners in Washington. With our seat at the table, WIPP is informing policymakers about access to capital, tax credits, procurement, healthcare and other issues affecting women entrepreneurs nationwide. Learn more about these and other WIPP legislative and regulatory successes here.
Anyone can join WIPP,
check here
for membership details.
Become a TargetGov Preferred Client
Register to become an exclusive
TargetGov Prerred Client
. You'll receive our bimonthly newsletter as well as beneficial emails containing important government contracting information and exclusive coupons, as well as access to valuable downloads such as:
Sample Capability Statement Guide
Guide to using FedBizOps for Sources Sought
Mentor-Protege Comparison Chart
And many more