CCNet 15/09/14
EU Dismantles Climate Commission Amid Economic Struggles
Climate Agenda - The Biggest Loser Of The New EU Commission
European Union leaders announced they will be consolidating energy and environmental goals under a new commissioner, effectively axing the intergovernmental groups' climate arm as green policies are making it harder for citizens to pay their power bills. "The EU is signalling a historical shift away from its green priority towards a new focus on economic recovery, competitiveness and energy cost," Dr. Benny Peiser, director of the Global Warming Policy Forum, told The Daily Caller News Foundation. "This policy shift has been in the making for the last two years, but only now has Europe new leaders who are no longer obsessed with climate change," said Peiser, who is based in the UK. --Michael Bastasch, The Daily Caller, 12 September 2014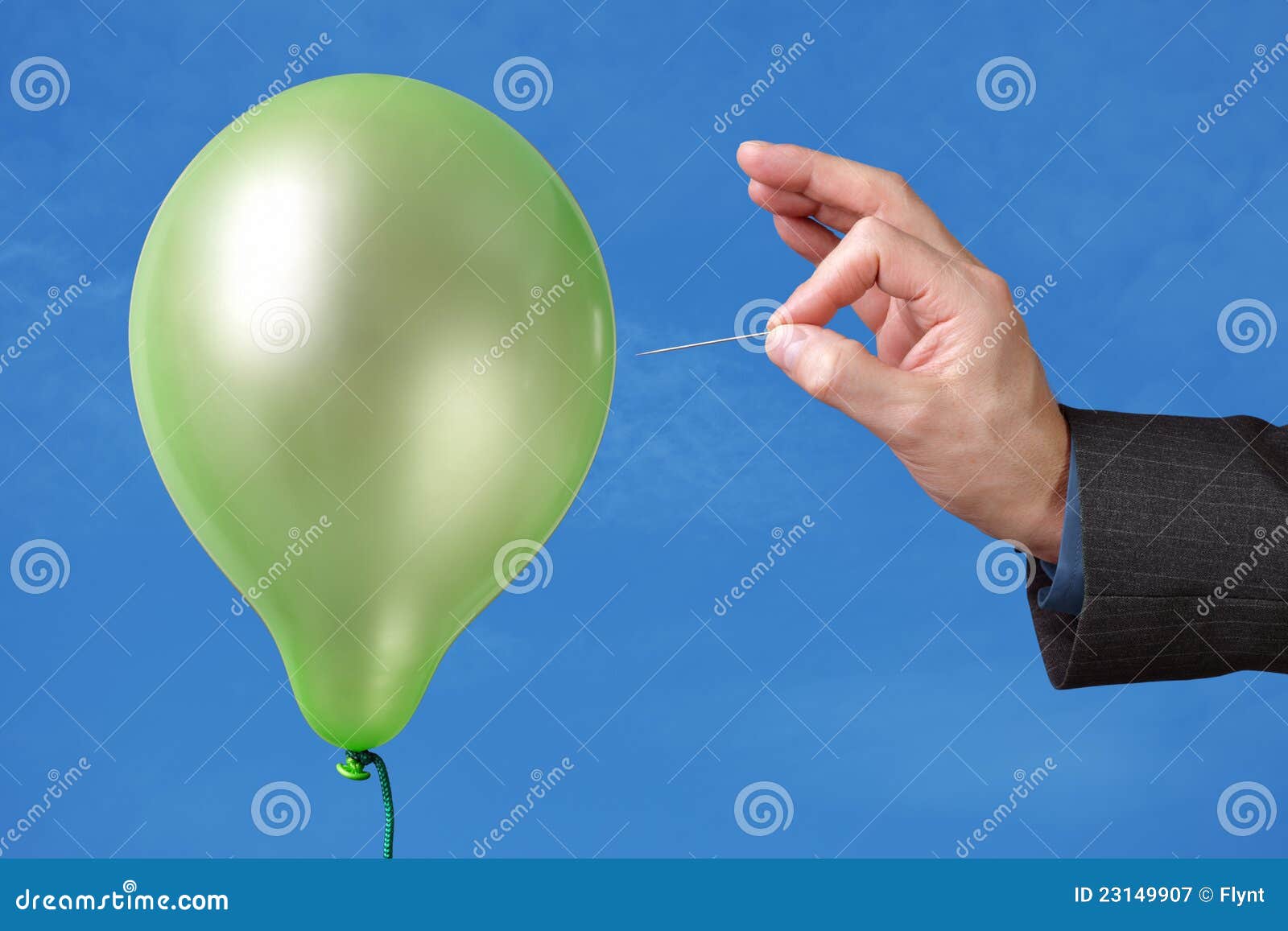 The nomination of Miguel Arias Cañete for the position of Commissioner for Climate Action and Energy has been roundly criticised. The Greens and environmental NGOs see Cañete as an illogical choice and have reacted furiously to his nomination. In France, The Greens have suggested that Cañete might be the worst possible choice for the climate. The fact that Alenka Bratusek, Vice-President of the Commission, in charge of the Energy Union as well as the Climate Action and Energy position, clearly demonstrates that energy will be a higher priority than climate over the next five years. --EurActiv, 12 September 2014




A fall in natural gas flows from Russia to several Central and Eastern European countries this week has sent a chill through the region as it prepares for possible energy shortages this winter. Signs that Russia is already cutting supplies come as it remains at loggerheads with Ukraine over gas prices amid ongoing tension between the two countries. If a deal can't be reached it is possible Russian supplies to Ukraine could be halted through winter—as happened during previous price disputes in 2006 and 2009. Kiev might in turn try to siphon off supplies intended for Europe for its own needs, as it did in the past. That could cause energy shortages: Russia supplies around 30% of the continent's gas needs, half of which transits via Ukraine. --Sean Carney, The Wall Street Journal, 12 September 2014



Teeside's "proud industrial heritage" faces further decline because of punishing 'green' taxes, the Government was warned. A cross-party alliance of the region's MPs used a Commons debate to urge ministers to ease the pain for energy intensive industries, including steel and chemicals. The plea follows the introduction of a 'carbon tax' – a minimum price for the energy produced, to cover the cost of pollution and to stimulate new, renewable forms of energy. --Hannah Chapman, The Northern Echo, 12 September 2014



Do UK households cut back on food spending to finance the additional cost of keeping warm during spells of unseasonably cold weather? For households which cannot smooth consumption over time, we describe how cold weather shocks are equivalent to income shocks. We find evidence that the poorest of older households cannot smooth fuel spending over the worst temperature shocks. --Timothy K. M. Beatty et al., Journal of the Royal Statistical Society, January 2014



The ozone layer is healing. Or so said the news last week. Thanks to a treaty signed in Montreal in 1989 to get rid of refrigerant chemicals called chlorofluorocarbons (CFCs), the planet's stratospheric sunscreen has at last begun thickening again. Planetary disaster has been averted by politics. For reasons I will explain, this news deserves to be taken with a large pinch of salt. You do not have to dig far to find evidence that the ozone hole was never nearly as dangerous as some people said, that it is not necessarily healing yet and that it might not have been caused mainly by CFCs anyway. --Matt Ridley, The Times, 15 September 2015



It seems the world is not running out of oil after all. In fact, producing nations and America's frackers are beginning to worry that we are facing a glut of the stuff. None of this will prevent President Barack Obama from telling other world leaders meeting on September 23 at a United Nations climate conference that he will continue to fight to end the use of fossil fuels in America in order to reduce the carbon dioxide emissions he believes are causing dangerous increases in world temperatures. The president's hope of presiding over the beginning of the end of the era of fossil fuels will be dashed. --Irwin Stelzer, The Sunday Times, 14 September 2014




The world's richest philanthropists are being urged to put their fortunes into the fight against global warming rather than other green causes, as 160 eco-laureates seek help to "save civilisation". The call to hike climate change spending is unprecedented in its scale, with the signatories – all winners of major environmental awards – taking out a full-page advert in today's International New York Times. The group urges foundations and philanthropists to prioritise spending on climate change, warning that all other charitable goals and schemes could be rendered worthless unless global warming is properly addressed. --Tom Bawden, The Independent, 15 September 2014





1) EU Dismantles Climate Commission Amid Economic Struggles - The Daily Caller, 12 September 2014

2) Europe's Climate Agenda –Biggest Loser Of The New EU Commission - EurActiv, 12 September 2014

3) Europe Braces For Energy Shortages - The Wall Street Journal, 12 September 2014

4) Cross-Party Alliance: Punishing 'Green' Taxes Threaten UK's Energy Intensive Industries - The Northern Echo, 12 September 2014

5) Welcome To Green Britain: Poor Face 'Heat-Or Eat' Problem - Journal of the Royal Statistical Society, January 2014

6) Matt Ridley: The Ozone Hole Isn't Fixed. But That's No Worry - The Times, 15 September 2014

7) Green Philanthropists Urged To 'Save Civilisation' By Putting Money Into Fighting Global Warming Instead Of Any Other Causes - The Independent, 15 September 2014




1) EU Dismantles Its Climate Commission Amid Economic Struggles
The Daily Caller, 12 September 2014

Michael Bastasch

European Union leaders announced they will be consolidating energy and environmental goals under a new commissioner, effectively axing the intergovernmental groups' climate arm as green policies are making it harder for citizens to pay their power bills.

Former Spanish agriculture and environment minister Miguel Arias Canete was tapped by the EU Commission to take over a consolidated energy and climate office. Canete will be replacing Climate Commissioner Connie Hedegaard and Energy Commissioner Guenther Oettinger in what is seen as a huge blow to Europe's global warming efforts.

"The EU is signalling a historical shift away from its green priority towards a new focus on economic recovery, competitiveness and energy cost," Dr. Benny Peiser, director of the Global Warming Policy Forum, told The Daily Caller News Foundation.

"This policy shift has been in the making for the last two years, but only now has Europe new leaders who are no longer obsessed with climate change," said Peiser, who is based in the UK.

The change in EU energy and climate leadership was partly spurred by Russia's aggression in Ukraine, which has put Europe's natural gas supplies at risk. The Ukraine crisis also sparked calls for Europe to drill for its oil and gas using hydraulic fracturing and begin importing more energy from allies, like the U.S.

Europeans are also being burdened by rising energy bills from domestic green policies and EU rules that effectively mandate higher cost electricity generation from renewables, like wind and solar power. The UK, in particular has seen numerous power plants close down and is even considering WWII-style energy rationing to keep the lights and heat on this winter.

Full story





2) Europe's Climate Agenda – The Biggest Loser Of The New EU Commission
EurActiv, 12 September 2014

The nomination of Miguel Arias Cañete for the position of Commissioner for Climate Action and Energy has been roundly criticised. The Greens and environmental NGOs see Cañete as an illogical choice and have reacted furiously to his nomination.

Spain's Equo party is not beating around the bush on the issue. Their spokesperson announced that the nomination of Miguel Arias Cañete as European Commissioner for Climate Action and Energy is quite simply "an insult to intelligence".

According to Spanish newspaper El Pais, Spain's agriculture minister has shares in an oil company, and his right-wing government has cut subsidies for renewable energy in recent years.

A lawyer by training, Miguel Cañete's rise through the political ranks has seen him work mainly on agricultural issues. His sexist rhetoric made him a figure of controversy during the European election campaign.

The Greens and environmental NGOs see Cañete as an illogical choice and have reacted furiously to his nomination.

For Greenpeace, "the Juncker team is full of surprises, and they are not all good".
The NGO says that Commissioner Cañete is "a surprising choice" for the environmental portfolio, "given his links with the oil industry", and also finds the merging of the environment and fisheries portfolios, as well as the assignment of jurisdiction over energy to two different representatives, controversial.

In France, The Greens have suggested that Cañete might be the worst possible choice for the climate. "One year from the Paris Climate Conference, and with Europe deciding on its broad stance on energy efficiency and renewables in the coming weeks, the selection of Mr Cañete for the Climate Action and Energy portfolio is shocking," Green MEP Yannick Jadot commented.

Merging of portfolios questioned

The distribution of responsibilities between different Commissioners has caused debate.

Some, like Luxembourgish MEP Claude Turmes, see the merging of the Directorates General for Energy and Climate as quite simply dreadful. "The merger of the climate and energy portfolios sends out a bad signal in view of the Paris climate summit in 2015," the Green MEP said in a tweet.

A view supported by the NGO Green 10, who state in an open letter that the new Commission "represents a clear relegation of environmental issues in the order of political priorities".

But others, like the French Greens, "celebrate the integration of the Energy and Climate Action portfolios".

The French Socialist Party also sees the merger in a positive light. "There is a real coherence in the merging of the two functions, which will help to reinforce the portfolio," insists Pervenche Berès, head of the French Socialist delegation in the European Parliament. She is, however, less sure about the man chosen for the job.
"Questions will be raised in the European Parliament about this choice," the MEP warns.

Clashes between the European Commission's energy and climate directorates-general, or DGs, caused frequent disruption in the outgoing EU executive team.

"DG Climate was de facto marginalised to the benefit of DG Energy. However, we have seen that the merging of these two subjects in the United Kingdom has had positive political consequences," says Thomas Spencer, director of the 'Climate' programme at The Institute for Sustainable Development and International Relations (IDDRI). He believes this merger could turn out well.

Energy Union prioritised above climate

But the fact that Alenka Bratusek, Vice-President of the Commission, in charge of the Energy Union as well as the Climate Action and Energy position, clearly demonstrates that energy will be a higher priority than climate over the next five years.

"The rise of the energy issue to the political level of a Vice-President of the Commission is important. But we have to be clear what we mean by Energy Union. It runs the risk of being more a policy of infrastructure than of energy transition," Spencer stresses.

Full story




3) Europe Braces For Energy Shortages
The Wall Street Journal, 12 September 2014

Sean Carney

A fall in natural gas flows from Russia to several Central and Eastern European countries this week has sent a chill through the region as it prepares for possible energy shortages this winter.

Austria's energy regulator E-Control and oil and gas company OMV AG both said on Friday that gas shipments from Russia were down 15% from previously ordered volumes.

The decline in supplies to Austria began Thursday and was expected to continue through Friday, said Robert Lechner, of OMV's press office.

"Until now we are not aware of the specific reasons for this," Mr. Lechner said.
Slovakia's gas distributor SPP said Thursday its daily gas intake from Russia fell 10% below contracted levels starting late Wednesday. Polish gas company PGNiG said its gas flows from Russia had fallen 45% below contracted daily volumes by Thursday, though the gap narrowed somewhat on Friday.

As in Slovakia and Poland, E-Control and OMV said the reduced supply of gas from Russia wouldn't create any problems for the gas system.

Signs that Russia is already cutting supplies come as it remains at loggerheads with Ukraine over gas prices amid ongoing tension between the two countries. Moscow is demanding Kiev pay $385 per thousand cubic meters for its gas, a price the economically stressed Ukraine is unwilling to pay. Russian gas flows to Ukraine have been cut off since June.

The European Union's Energy Commissioner Günther Oettinger on Friday proposed Sept. 20 as a date to restart trilateral talks between Russia, Ukraine and the EU on terms of Russian gas sales to Ukraine. Mr. Oettinger's office was still waiting for a Russian response late Friday.


If a deal can't be reached it is possible Russian supplies to Ukraine could be halted through winter—as happened during previous price disputes in 2006 and 2009. Kiev might in turn try to siphon off supplies intended for Europe for its own needs, as it did in the past. That could cause energy shortages: Russia supplies around 30% of the continent's gas needs, half of which transits via Ukraine.

Full story




4) Cross-Party Alliance: Punishing 'Green' Taxes Threaten UK's Energy Intensive Industries
The Northern Echo, 12 September 2014

Hannah Chapman

Teeside's "proud industrial heritage" faces further decline because of punishing 'green' taxes, the Government was warned yesterday (Thursday, September 11). A cross-party alliance of the region's MPs used a Commons debate to urge ministers to ease the pain for energy intensive industries, including steel and chemicals.


The plea follows the introduction of a 'carbon tax' – a minimum price for the energy produced, to cover the cost of pollution and to stimulate new, renewable forms of energy.

Earlier this year, the Chancellor capped that price floor at £18 per tonne of CO2 from 2016, instead of allowing a rise to £30 by 2020 – saving industries around £4bn over three years.

But Alex Cunningham (Lab; Stockton North) argued the move did not go far enough, saying: "The Tees Valley has long been synonymous with heavy industry and the thirst for energy that it necessarily entails.

"The cooling towers and chimney stacks that still adorn, if not dominate, parts of the region's skyline are testimony to Teesside's proud industrial heritage.

"But the decline of those industries will be hastened if actions are not taken to lessen the burdens imposed by carbon taxes and levies."

The Labour MP raised the "struggles" of GrowHow, a fertiliser company in his constituency, which had to pay three times as much for gas as its Russian competitors.

And he added: "Similarly, German electricity prices on a delivered basis for very large users in 2013 equated to €38 per MW, against £70 per MW in the UK.
"The situation is set to get much worse over the next decade. UK energy and climate change policies will add around £30 to every megawatt of electricity by 2020, substantially more than for any other country."

The plea was echoed by Ian Swales (Lib Dem; Redcar), who pointed out how the Tata beam mill in his constituency made beams for the new World Trade Centre.
He said: "Their beams are in nine of the ten tallest buildings in the world. Steel beams cannot be made without using a great deal of energy – there are physical and chemical limits.

"When I see the UK's attitude to these sorts of policies, I often feel like we are playing cricket, while other countries are playing rugby, boules or other sports that we do not recognise."

Full story



5) Welcome To Green Britain: Poor Face 'Heat-Or Eat' Problem
Journal of the Royal Statistical Society: Series A (Statistics in Society) Volume 177, Issue 1, pages 281–294, January 2014

Is There a 'heat-or-eat' trade-off in the UK?
Timothy K. M. Beatty1,*, Laura Blow2and Thomas F. Crossley3

Summary
Do households cut back on food spending to finance the additional cost of keeping warm during spells of unseasonably cold weather? For households which cannot smooth consumption over time, we describe how cold weather shocks are equivalent to income shocks. We merge detailed household level expenditure data from older households with historical regional weather information. We find evidence that the poorest of older households cannot smooth fuel spending over the worst temperature shocks. Statistically significant reductions in food spending occur in response to winter temperatures 2 or more standard deviations colder than expected, which occur about 1 winter month in 40; reductions in food expenditure are considerably larger in poorer households.




6) Matt Ridley: The Ozone Hole Isn't Fixed. But That's No Worry
The Times, 15 September 2014

The risk from extra UV light is just one of the dangers that have been overplayed by the eco-exaggerators

The ozone layer is healing. Or so said the news last week. Thanks to a treaty signed in Montreal in 1989 to get rid of refrigerant chemicals called chlorofluorocarbons (CFCs), the planet's stratospheric sunscreen has at last begun thickening again. Planetary disaster has been averted by politics.

For reasons I will explain, this news deserves to be taken with a large pinch of salt. You do not have to dig far to find evidence that the ozone hole was never nearly as dangerous as some people said, that it is not necessarily healing yet and that it might not have been caused mainly by CFCs anyway.

The timing of the announcement was plainly political: it came on the 25th anniversary of the treaty, and just before a big United Nations climate conference in New York, the aim of which is to push for a climate treaty modelled on the ozone one.

Here's what was actually announced last week, in the words of a Nasa scientist, Paul Newman: "From 2000 to 2013, ozone levels climbed 4 per cent in the key mid-northern latitudes." That's a pretty small change and it is in the wrong place.

The ozone thinning that worried everybody in the 1980s was over Antarctica.
Over northern latitudes, ozone concentration has been falling by about 4 per cent each March before recovering. Over Antarctica, since 1980, the ozone concentration has fallen by 40 or 50 per cent each September before the sun rebuilds it.

So what's happening to the Antarctic ozone hole? Thanks to a diligent blogger named Anthony Watts, I came across a press release also from Nasa about nine months ago, which said: "Two new studies show that signs of recovery are not yet present, and that temperature and winds are still driving any annual changes in ozone hole size."

As recently as 2006, Nasa announced, quoting Paul Newman again, that the Antarctic ozone hole that year was "the largest ever recorded". The following year a paper in Nature magazine from Markus Rex, a German scientist, presented new evidence that suggested CFCs may be responsible for less than 40 per cent of ozone destruction anyway. Besides, nobody knows for sure how big the ozone hole was each spring before CFCs were invented. All we know is that it varies from year to year.

How much damage did the ozone hole ever threaten to do anyway? It is fascinating to go back and read what the usual hyperventilating eco-exaggerators said about ozone thinning in the 1980s. As a result of the extra ultraviolet light coming through the Antarctic ozone hole, southernmost parts of Patagonia and New Zealand see about 12 per cent more UV light than expected. This means that the weak September sunshine, though it feels much the same, has the power to cause sunburn more like that of latitudes a few hundred miles north. Hardly Armageddon.

The New York Times reported "an increase in Twilight Zone-type reports of sheep and rabbits with cataracts" in southern Chile. Not to be outdone, Al Gore wrote that "hunters now report finding blind rabbits; fisherman catch blind salmon". Zoologists briefly blamed the near extinction of many amphibian species on thin ozone. Melanoma in people was also said to be on the rise as a result.

This was nonsense. Frogs were dying out because of a fungal disease spread from Africa — nothing to do with ozone. Rabbits and fish blinded by a little extra sunlight proved to be as mythical as unicorns. An eye disease in Chilean sheep was happening outside the ozone-depleted zone and was caused by an infection called pinkeye — nothing to do with UV light. And melanoma incidence in people actually levelled out during the period when the ozone got thinner.

Then remember that the ozone hole appears when the sky is dark all day, and over an uninhabited continent. Even if it persists into the Antarctic spring and spills north briefly, the hole allows 50 times less ultraviolet light through than would hit your skin at the equator at sea level (let alone at a high altitude) in the tropics. So it would be bonkers to worry about UV as you sailed round Cape Horn in spring, say, but not when you stopped at the Galapagos: the skin cancer risk is 50 times higher in the latter place.

This kind of eco-exaggeration has been going on for 50 years. In the 1960s Rachel Carson said there was an epidemic of childhood cancer caused by DDT; it was not true — DDT had environmental effects but did not cause human cancers.

In the 1970s the Sahara desert was said be advancing a mile a year; it was not true — the region south of the Sahara has grown markedly greener and more thickly vegetated in recent decades.

In the 1980s acid rain was said to be devastating European forests; not true — any local declines in woodland were caused by pests or local pollution, not by the sulphates and nitrates in rain, which may have contributed to an actual increase in the overall growth rate of European forests during the decade.

In the 1990s sperm counts were said to be plummeting thanks to pollution with man-made "endocrine disruptor" chemicals; not true — there was no fall in sperm counts.

In the 2000s the Gulf Stream was said to be failing and hurricanes were said to be getting more numerous and worse, thanks to global warming; neither was true, except in a Hollywood studio.

The motive for last week's announcement was to nudge world leaders towards a treaty on climate change by reminding them of how well the ozone treaty worked. But getting the world to agree to cease production of one rare class of chemical, for which substitutes existed, and which only a few companies mainly in rich countries manufactured, was a very different proposition from setting out to decarbonise the whole economy, when each of us depends on burning carbon (and hydrogen) for almost every product, service, meal, comfort and journey in our lives.

The true lesson of the ozone story is that taking precautionary action on the basis of dubious evidence and exaggerated claims might be all right if the action does relatively little economic harm.

However, loading the entire world economy with costly energy, and new environmental risks based on exaggerated claims about what might in future happen to the climate makes less sense.




7) Green Philanthropists Urged To 'Save Civilisation' By Putting Money Into Fighting Global Warming Instead Of Any Other Causes
The Independent, 15 September 2014

Tom Bawden

The world's richest philanthropists are being urged to put their fortunes into the fight against global warming rather than other green causes, as 160 eco-laureates seek help to "save civilisation".

The call to hike climate change spending is unprecedented in its scale, with the signatories – all winners of major environmental awards – taking out a full-page advert in today's International New York Times.

They include former Green Party chairman Jonathon Porritt, Bianca Jagger and Tim Smit, founder of the Eden Project of exotic ecosystem-domes in Cornwall and which hopes to prompt a "tipping point" in climate action.

The group urges foundations and philanthropists to prioritise spending on climate change, warning that all other charitable goals and schemes could be rendered worthless unless global warming is properly addressed.

Full story