From the Editor

Creativity and innovation aren't newly found desires.
Many times, Geoff and I have met an artist who encounters our coworking community and says, "I'd love something like this, for artists!".
The truth and irony, of course, is that we were inspired by ideas from more "traditional" creative & art communities, introducing some new contexts & ideas bent towards sustainability.
We've learned that this pattern is powerful. Very powerful.
What's old is new; learn from the best. Now, on to the links.
Cofounder of indyhall.org


TED TALK: The Lollipop Moment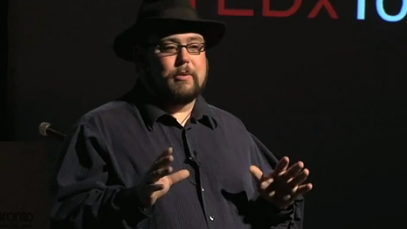 Drew Dudley sees a fundamental error in how we recognize leadership. As a society that celebrates feats so few can achieve, Dudley challenges us to actively understand and appreciate examples of everyday leadership, placing greater emphasis on those seemingly small actions that mean so much.

"We must co-create the solutions we seek."

p>Considering all of the dramatic changes our world has experienced since the beginning of the 19th century, it's a wonder that our understanding of communication hasn't seen much transformation. With that in mind, this Shareable piece suggests it's high-time to rethink the way we create and perform knowledge-sharing.



Good People, Good Company
"People invest in people. People need to believe in you. People must want to help you. People have to want you to succeed as badly as you want to succeed." I can scarcely phrase the theme of this post any better. Jackie Summers of The Good Men Project reminds us to focus on what's good for your life, and making sure you're not left "enjoying" it alone.


An Artist's Life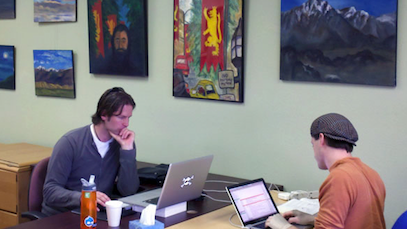 Touching on recurring themes of art and community, Gianpiero Petriglieri advises that we should be regarding life and work as an artist might, discovering collaborative spaces for sharing support and ideas. In such a life, progress is less structured and instead more organic; business can rely less on policy and obligation, more on passion and good will.



A Good Kind of Group Think
Deskmag offers three diverse yet equally compelling examples of collaborative initiatives across the globe: Hive (Mind) in Vancouver, Hub in Melbourne, and Plug in Amsterdam. Each touting it's own creative take on rewarding members for active collaboration, the brief list's primary focus is the innovative nature of ever-adaptable coworking spaces. Consider adopting these ideas, embellishing on them, and sharing your experiences & results.


DISCUSSION: Corporate Coworking?
Enter "Network Orange", the ING Direct entrepreneurial community center in Toronto - an uber trendy, fasionably-equipped cafe for independents or passersby, alike. Aliza Schlabach inquires about the "corporate coworking" concept, and the Google Group responds with personal evidence of such spaces lacking that which makes a coworking space so special: community.